Dallmer, the German shower drainage manufacturer, is introducing the new CeraFrame Liquid – a specifically designed shower channel that creates a seamless, thin-layered finish in shower areas.
CeraFrame Liquid, part of the DallFlex shower channel system family, achieves that smooth, blended finish many people desire. The Black Edition channel and grate finishes are designed to help customers achieve relaxing and luxury spa-like bathrooms.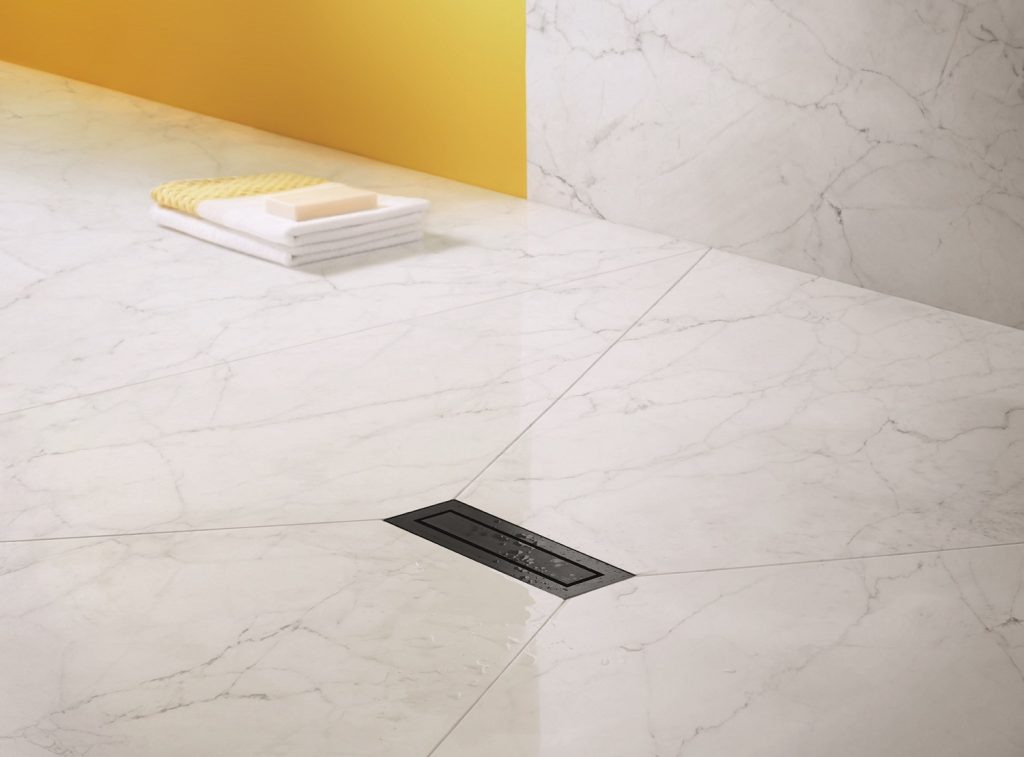 Black is a statement colour and looks good in any bathroom. Dallmer's 'Black Edition' (pictured above) features black statement shower channels and grates and a new CeraFloor Duo which can be produced in lengths of up to 2metres. As well as style and elegance, the channels and grates also offer resilience. The black PVD coating that features on the CeraFloor Select and CeraNiveau shower channels was originally developed for heavily loaded parts of sports engines. However, Dallmer has engineered this into its shower solutions to create a durable, long-lasting, easy-to-care-for, and hypoallergenic product.
Dallmer recently presented its innovations at ISH and reported a positive response: "There is simply no substitute for personal interactions in an inspiring trade fair atmosphere," said Yvonne Dallmer, managing director. "It was clear by how quickly our stand filled up that our visitors were very interested in experiencing our products first-hand again."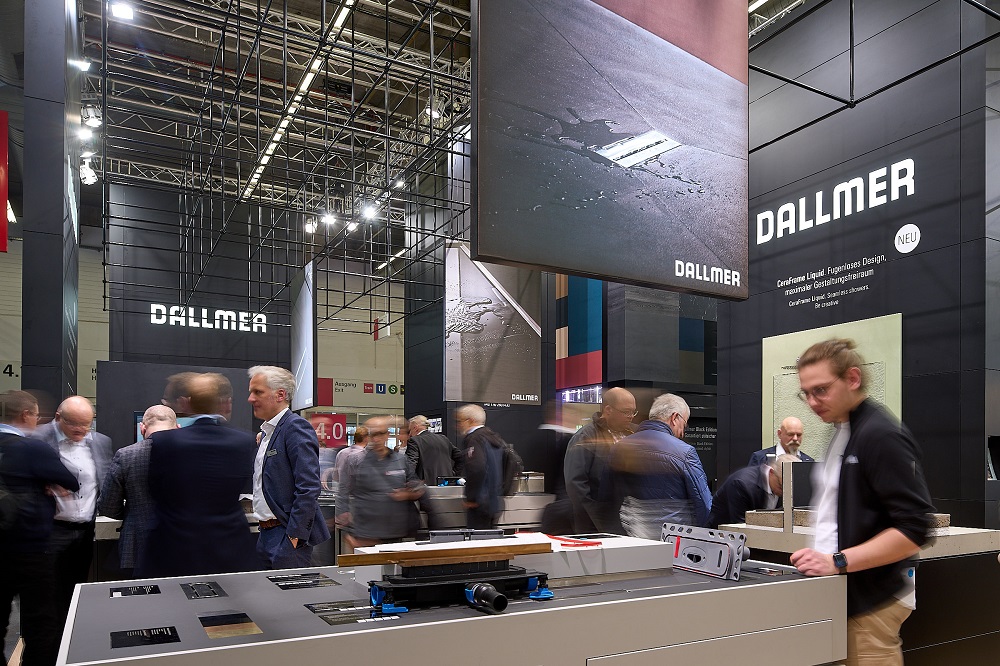 For more information about Dallmer's new products, please visit dallmer.com.
About Dallmer
Dallmer has been a specialist in drainage systems since 1913. The family business is now in its fourth generation. Founded over 100 years ago as an engraving house at the Arnsberg site, Dallmer developed from a workshop to a premium architecture brand for building drainage. The high-grade product range comprises all kinds of drainage systems, shower channels, waterproofing and seals, urinal systems, fire protection and soundproofing systems, and special drains for yards, cellars, roofs, car parks and balconies. The guiding principle of the family business is: maximum functionality, top-quality materials and exceptional design.
Pictured very top: Dallmer CeraFrame Liquid