Family-run, independent online tiles specialist Hyperion Tiles' latest collections include encaustic tiles for eye-catching floors and walls.
The handmade, artisan tiles, designed by Bert & May, are ideal for bathrooms and all inside or outside areas.
Director Richard Skeoch explains: "Encaustic, or cement, tiles are becoming increasingly popular for those looking for versatile tiles with the wow factor. Encaustic refers to the firing process that burns the glazed pattern onto the tile surface or cement tiles, which have been inlaid with pigment to create patterns and colours.

"Our Bert & May tiles are handcrafted, using traditional techniques and natural colours. Designed in the UK, they are hand-poured by a family of fourth-generation artisan tile-makers in Spain and crafted with crushed marble to create extra strength and a beautiful, raw finish. Options include plain designs, while patterned styles can feature anything from two to six different colours."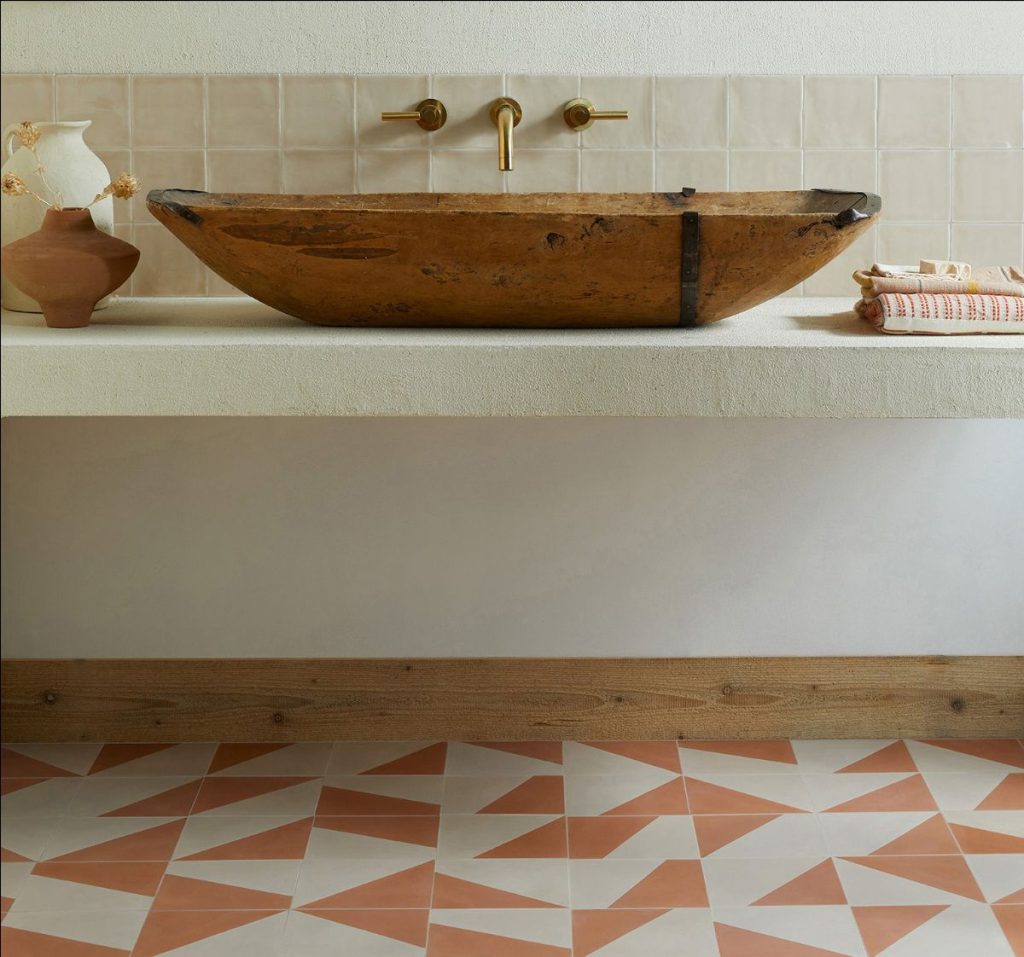 Pictured above is the clever design tessellations of Bert & May Tilt Marigold Tile (£156 per sq m). As showcased in Pearl on the floor, the tiles work well in retro/rustic settings and are suitable for both interior and exterior walls and floors.
Pictured below left is Bert & May's Manarola Tile (£144 per sq m), incorporating a diamond shape for a fresh twist on a classic design. This creates a beautiful pattern suitable for both large rooms and small settings.
Pictured below right is the classic neutral shade of Bert & May's Brighton Stone Encaustic Herringbone Tile (£209.95 per sq m). It works well on its own, paired with a patterned tile, or combined with other colours from the herringbone collection (pic credit: Samuel Heath).