The new magnetic shower holder from HEWI is designed to improve showering comfort thanks to its user-friendly, safe and easy-to-clean features.
Innovations are usually in the details and mean a significant system or product range improvement. Thus, the international expert for barrier-free sanitary solutions, HEWI, continuously develops products that increase ease of use, contribute more safety and make a difference in terms of hygiene and ease of cleaning. One such product is the new System 900 magnetic shower head holder, which the company has already patented.
Well thought out down to the last detail and timeless in design
In stainless steel, chrome and powder-coated in white, black and grey, the new product follows the minimalist, high-quality and timeless design that characterises all ranges from HEWI and forms another building block in the diverse range of barrier-free solutions.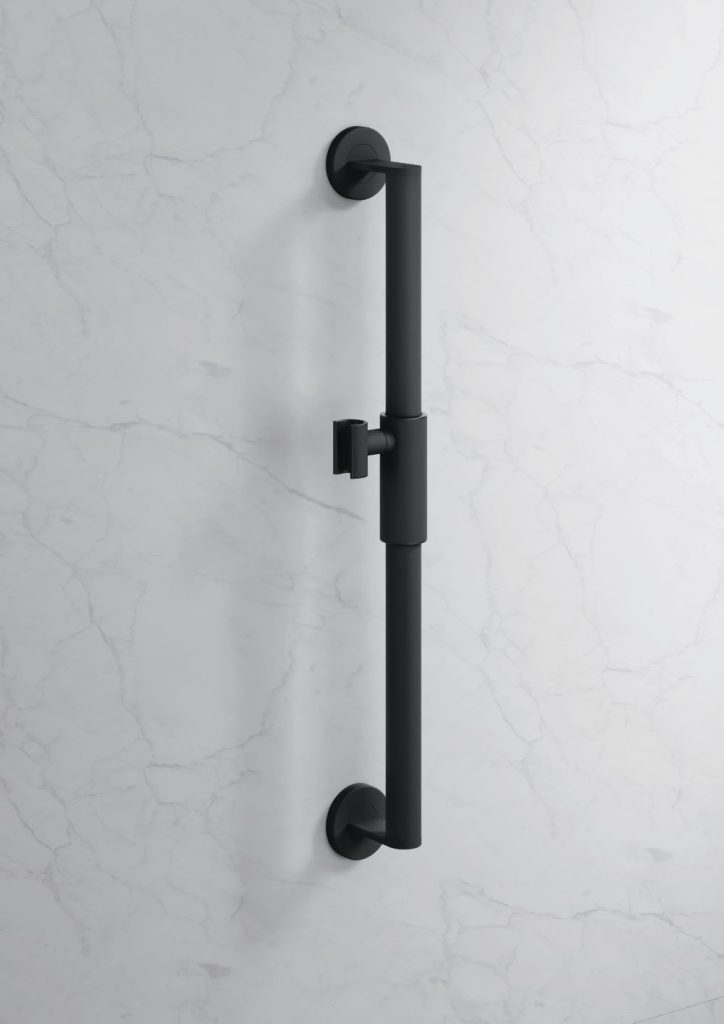 In terms of handling, the new magnetic shower head holder has been significantly simplified and is, in the sense of universal design, an optimal product for everyone, and especially for users with physical limitations.
Key characteristic features are its straightforward, magnet-function-based height adjustment, which works by sliding the shower head with an intuitive one-handed operation. The shower head holder incorporates a fully rotatable cone bracket and a conscious lack of buttons and knobs that usually feature on such products. Thus, the shower holder can be used without strain and even by those with motor limitations. Wet hands also no longer hinder use as the traditional clamping mechanism has been replaced by the novel magnetic principle, thus eliminating the need to exert pressure when adjusting the shower holder. As virtually no mechanical forces act on the product, wear is minimal.