BAGNODESIGN showcased its Bristol range at HIX Event. Drawing inspiration from the mid-20th Century to bring classical elegance to the modern bathroom, Bristol is an exciting new range focused on bridging the old and the new.
Combining a soft, industrial style with bold statement pieces, Bristol is the perfect choice for emulating the rejuvenating ambience of an urban spa, in the comfort of the home bathroom environment.
Featuring a distinctive vogue style, Bristol gives a choice of two handle options – linear and cross – and no fewer than five on-trend luxe finishes.
The brassware range is made up of a comprehensive selection of basin mixers, shower mixers, and bath mixers, available in Soft Bronze, PVD Santiago, Chrome, Brushed Nickel, and Matt Black. Combine these with concrete or trendy terrazzo to give a balanced appearance and create a finished layout that is aesthetically pleasing and suggestive of urban spa-like luxury.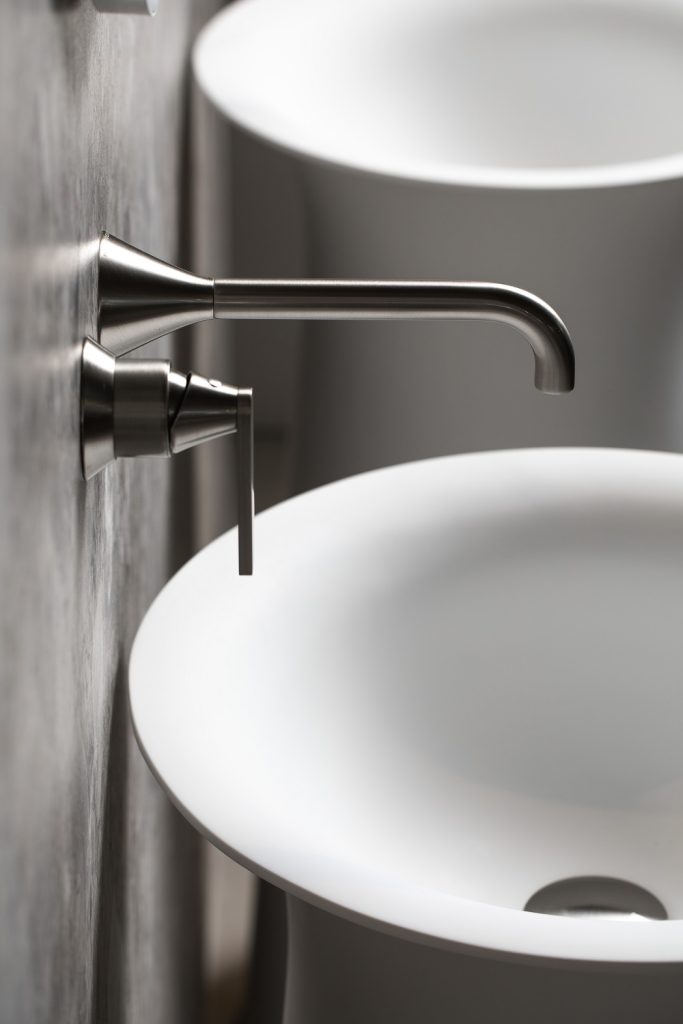 With smooth edges running throughout and the series modelling refined finishes, the design also resonates with consumers looking for minimalistic chic incorporating a nuance of sophistication in a successful attempt to create the endlessly popular 'ess is more feel.
Create a running theme with BAGNODESIGN signature basins, baths, and shower heads to match. BAGNODESIGN by SANIPEXGROUP is a trend-leading expert in crafting unique bathroom aesthetics with inspiring collections of luxury products.
Every range encompasses a standout look, combining elegance with high quality and durability, with Bristol being no exception.
BAGNODESIGN also showcased its new OROLOGY range.
For more details, contact Sanipex Group on 01924 233977 or visit www.bagnodesign.it