UK manufacturer of kitchen and bathroom surfaces, Bushboard, has extended its wall panelling system. Nuance now includes 11 easy to install options in a move it says reflects changing interior trends and helps retailers meet the demand for natural-looking bathroom wall solutions.
Nuance, Nuance Designer and Nuance Acrylic are new for 2022, as is Nuance Vanity Worksurfaces which offers a wide choice of laminate surfaces that can be mixed and matched.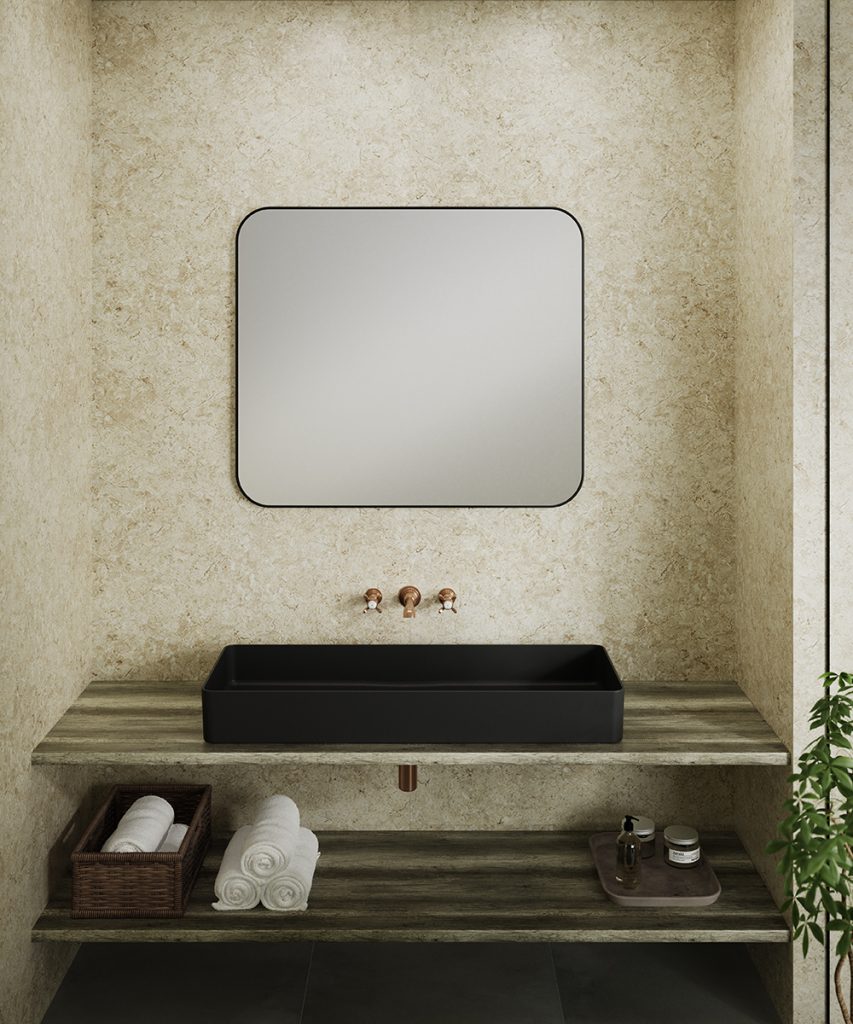 Nuance offers five on-trend categories that combine the appearance of stone, marble, wood, travertine and quartz together with textured finishes. Latest introductions include the stone inspired Lumiere and Light Portland panels, plus Cirrus Marble and Doux Lime Quartz, which are also replicated as vanity worksurfaces.
Uniquely manufactured in Britain since 1935, all Nuance panels have high performance surfaces and a synthetic homogenous core that is 100 per cent impervious to water. Showrooms can present the panels in-situ in a variety of settings such as shower areas, wet rooms and finishing walls around baths.
Easy installation
Retailers will be able to appeal to time-pressured installers with Nuance's ease-of-installation and quick-fitting time. While traditional tiling often requires specialist tooling and can take a significant amount of time to complete, Nuance can be sized, trimmed and fitted by an installer in a matter of hours. Flexible panel sizes include postformed panels and standard tongue and groove panels, which can be linked together to create walk-in wet rooms or shower enclosures. The 160mm finishing panel allows a run of tongue and groove panels to be finished vertically, also with a neat postformed edge detail.
Thanks to the pre-finished profile of certain panel sizes, Nuance's patented trim-free system means no edging strips are required for finishing either. Creating a dynamic showroom display is possible with the ability to rotate panels 90 degrees in any orientation to achieve matching or contrasting looks, as well as half height features or bath panels.
Bushboard also supply its own specialist 'Complete' adhesive and sealant which easily provides a professional and watertight finish. Available in 10 colourways which have been matched to the full range, Complete's advanced formulation has excellent grab adhesion, gap filling properties and is straightforward to maintain and clean. Retailers can sell Complete alongside the Nuance range, with panels carrying a 15-year guarantee when used with the adhesive.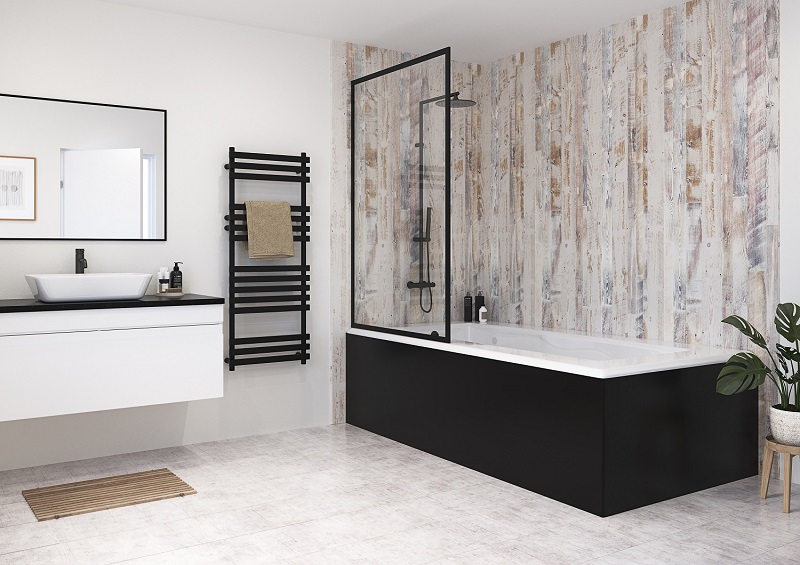 Paul Findley, Product Sales Manager for Nuance, said: "The latest additions to our Nuance range have been carefully developed by our in-house team to offer a versatile range of wall panelling solutions that will help retailers meet the needs of installers and homeowners alike. Whether the customer is looking to tackle a complete bathroom renovation, refurbishment work or updating a shower cubicle, retailers can rely on the versatility of the Nuance collection when finding a product that will suit most customers' personal tastes and requirements.
"As well as being visually impactful, featuring decors that have been inspired by natural materials, geometric shapes and tile effect layouts, the panels are really quick to fit too. Using Nuance, large wall areas can be covered in a fraction of the time it takes to apply individual ceramic tiles.
"When retailers are approached by installers, recommending Nuance is undoubtedly a win-win scenario that makes perfect sense, every step of the way."
For more information about Nuance and the complete spectrum of bathroom surfaces available, or to order a sample, visit: http://www.bushboard.co.uk/nuance