Popular restaurants, clubs, and hotels have been blazing the trail: intense colours, furnishings in rich tones, and homely wallpapers all designed to transform bathrooms into places full of character and charm. Creating a complete work of art within your own four walls takes courage and requires a "thread" for a harmonious colour scheme that runs throughout the room.
The guest bathroom as a calling card
Small room – big impact: the guest bathroom is the ideal place to start – you can express your own personality and experiment with colours. Bathroom objects in strong colours can be combined with expressive wall coverings that highlight an individual wall or smaller surface. Wallpapers with graphic designs or botanical patterns, selected tiles, or coloured paints are especially well-suited for such a project. Furnishing items, walls, floors, and decoration should have a consistent colour harmony, be that tone-in-tone or combined with complementary colours. The selection process of individual elements or materials lends itself to experimentation with collages of materials and colours until the optimum and harmonious result is achieved.
Wallpapers as a stage for bathroom objects
Modern wallpapers with graphic designs or botanical patterns are like works of art – they lend rooms a certain vibrancy. Graham & Brown have brought about a veritable renaissance of wallpaper over recent years with their extraordinary and colourful prints.
The renowned British manufacturer of high-quality paint products and wall coverings works with a range of motifs from nature, graphic design, various textures, and luxurious gold accents – and shapes trends as a result.
A wallpapered feature wall sets the stylistic scene for the whole bathroom, which, more often than not, is a small room. Combined with neutral or complementary colours on the other walls, this forms the perfect backdrop for Duravit's Vitrium bathroom objects with their reserved designs and intense matt colours.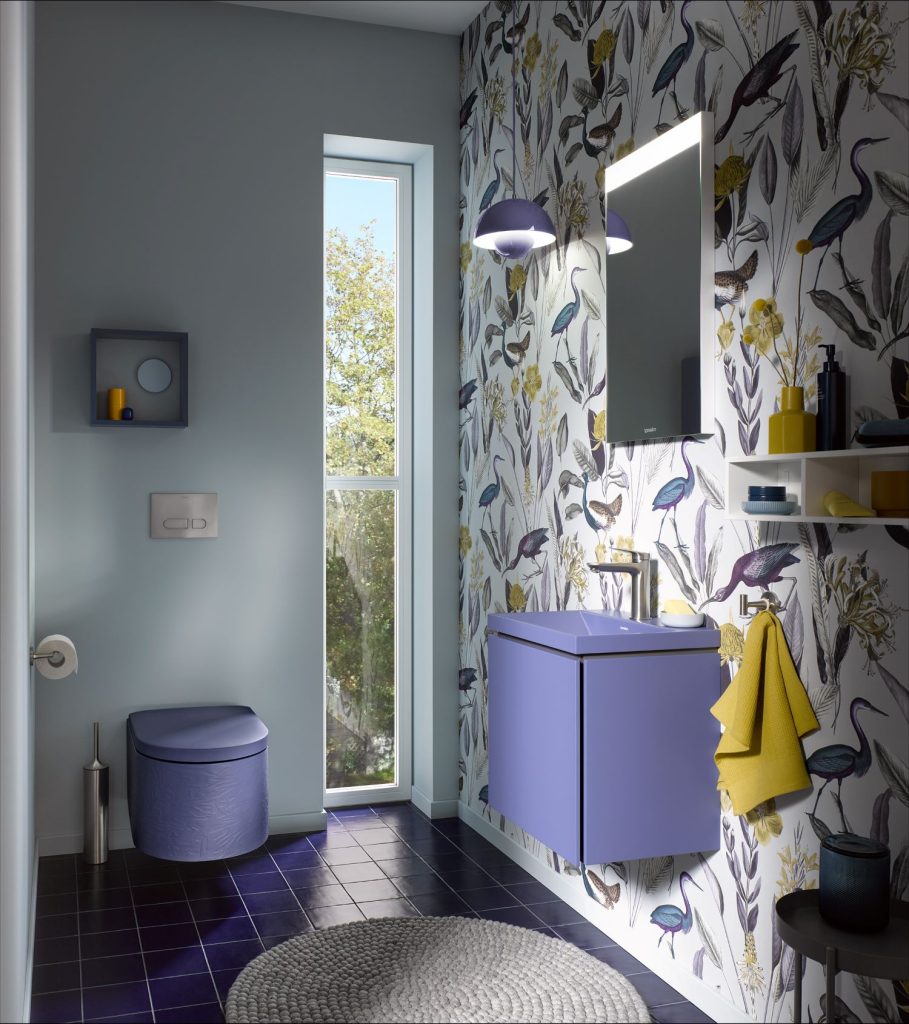 Furniture, washbasin, toilet, and bathtub in strong colours
The Vitrium colour concept was curated by Christian Werner, who was also responsible for the formal design of the furniture and washbasins. The total of six colours make their presence felt without dominating, and they harmonize perfectly with one another. The colour palette can be divided into three neutral shades Matt Light Gray, Matt Dark Gray, and Matt White as well as the three rich shades Matt Green-Blue, Matt Parlour Blue, and Matt Cinnamon. This broad range of choices ensures that the right tone can be found for any bathroom – from the minimalist designer bathroom through to the modern rustic style.
"Colour also determines how we perceive a product. It's an emotion because everyone responds to it differently. Multiple colours create a kind of colour resonance, something that ideally creates a harmony. And colours for an interior can never be thought of in isolation, but always in the context of the room," said Christian Werner.
Faucets and accessories define the look
It's the small details that give the interior design the finishing touch. Duravit opens up additional design potential in the bathroom with faucets, showerheads, and accessories in five tasteful finishes. A classic chrome surface or thrilling Matt Black or PVD surfaces in Brushed Bronze, Brushed Stainless Steel, and Polished Gold can change the look of the entire bathroom.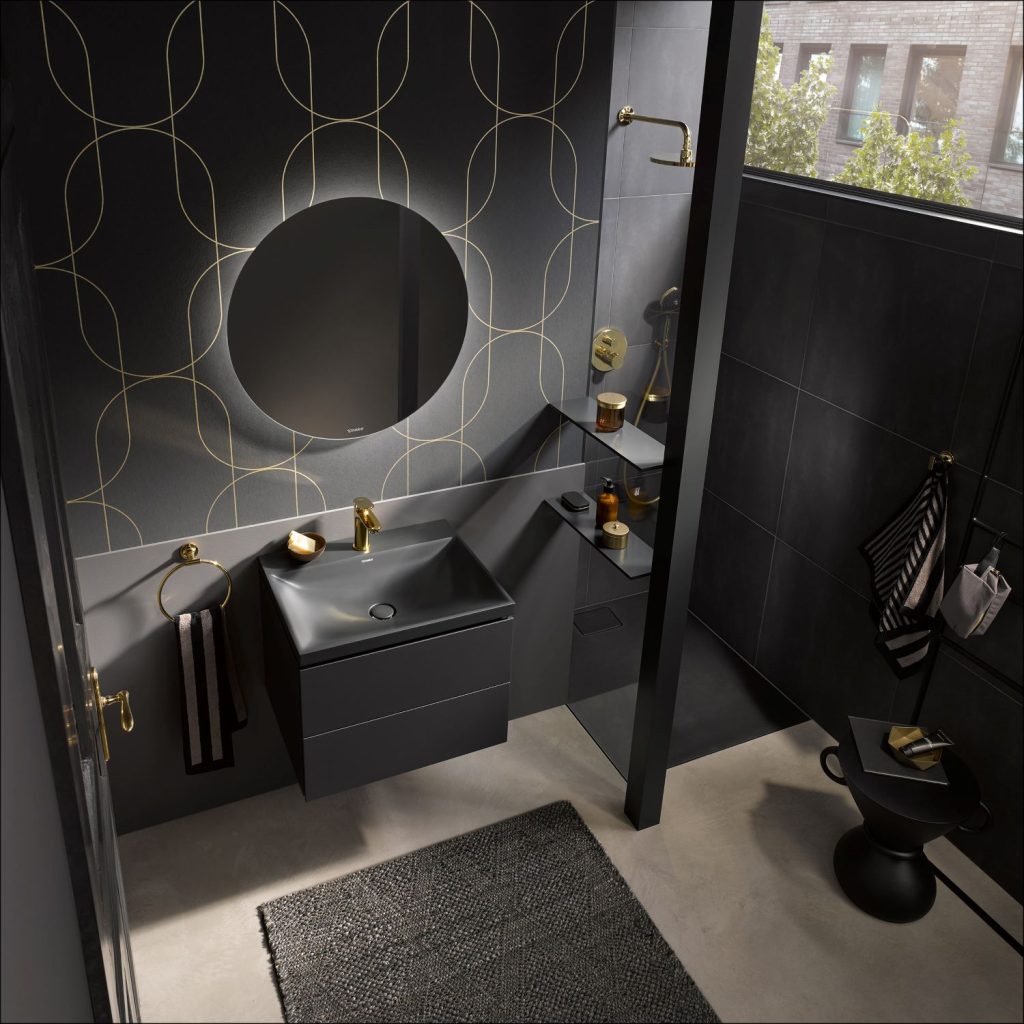 About Graham & Brown
Founded by two friends – Harold Graham and Henry Brown, the business has been family-run from its Headquarters in Lancashire, England, since 1946. For over seventy-five years, Graham & Brown has inspired people to think differently about their homes through continuous innovation, creativity, and craftsmanship.
Graham & Brown products are created by the in-house design studio and by drawing on an archive of over 50,000 pieces.
Graham & Brown has expanded its award-winning collections to include paint, murals, soft furnishings, bed linen and wall art to offer customers a perfectly partnered, full-room solution.