Leading bathroom brand HiB has added a wide range of stunning new products to its existing lineup. A new Veles modular furniture range, stunning basins, the latest elegant mirrors and cabinets, and quality brassware have joined its portfolio.
The cornerstone of HiB's latest launch is the Veles modular furniture range, which it says has been meticulously crafted to offer ample storage, useful sizing and beautiful finishes.
For small spaces, the Veles Compact range offers stunning quality and finish in a reduced depth, while the Veles Standard range offers more storage and larger dimensions ideal for family bathrooms. This new range pairs perfectly with the new Terra basins and countertops. Created from high-quality mineral marble in four finishes, this tactile, durable and stunning basin and countertop combination enhances the complete look, offering an exceptional level of finish.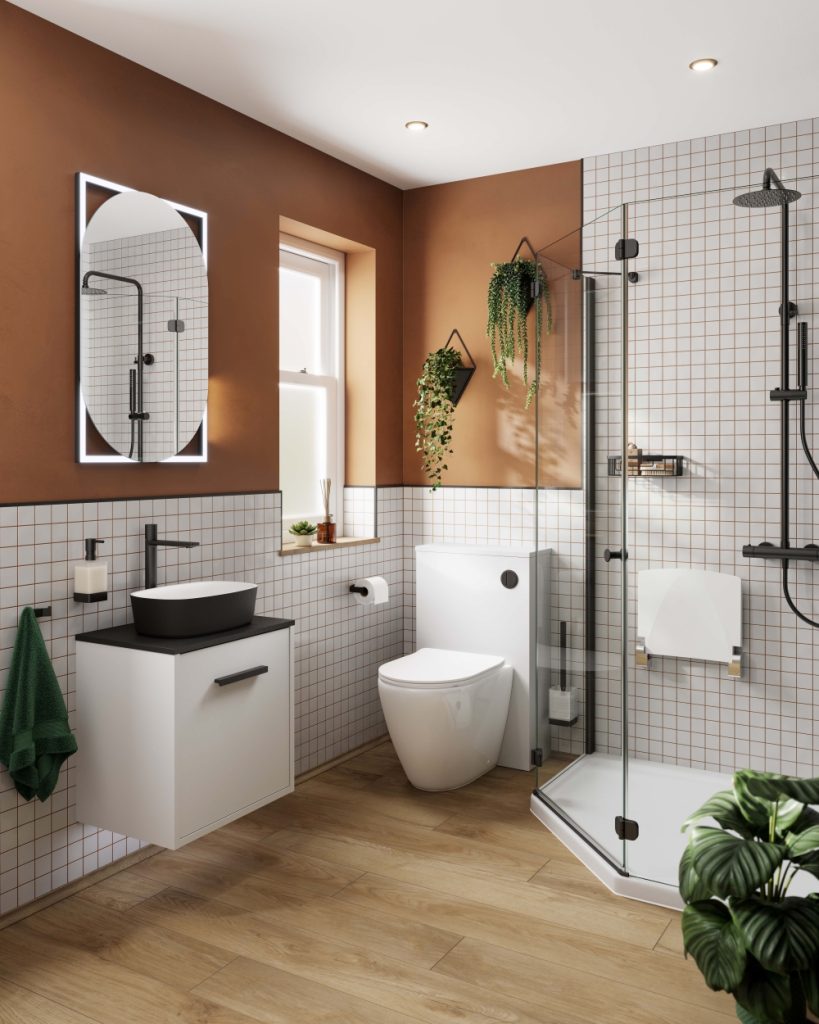 Along with the introduction of the Terra basin range, HiB has expanded its basin category offering to include a whole host of new options, including the Opia and Dexter vessel basins and Cerys corner wall-mounted basin, allowing customers to choose from a wider variety of designs to suit their desired look. Each basin seamlessly integrates with HiB Novum furniture ranges and other units to provide style and function, transforming daily routines into moments of indulgence.
HiB has also launched a selection of mirrors and cabinets, offering the latest bathroom technology, blending contemporary style with practical solutions. The new Rubin and Alba illuminated mirrors include the latest heat pad technology, covering more than 75% of the mirror's surface. The feature reduces a greater area of condensation, further enhancing visibility.
HiB has been a pioneer in bathroom products for more than 30 years. With an unwavering commitment to innovation, quality and design, HiB has consistently pushed the boundaries of bathroom aesthetics and functionality. This latest launch is HiB's biggest yet, demonstrating the company's desire to bring new and exciting products to the market for customers across the UK, Ireland and the Middle East.
To see all the new HiB and HiB Novum products, see the latest brochure at https://www.hib.co.uk/brochure