Minimalism is still king in the bathroom. Monochromatic colour schemes, thin edges and clean lines – both straight and elegantly curved – continue to dominate the shower space. These design features are proving even more popular in the wake of the COVID-19 pandemic, with consumers looking for bathroom products that are hygienic and easy to keep clean.
Seamless spaces
Choosing a minimalist shower doesn't mean forgoing colour and innovative design. Bette's revolutionary BetteAir is the world's first shower tile made of glazed titanium steel, available in more than 30 colours and eight sizes.
Its floor-level installation means it blends seamlessly into the bathroom floor, and can be glued directly to the screed like a standard tile. Bette has ensured that the shower tile will sit flush by reducing its thickness to 10mm—the typical thickness of a large-format tile.
Designer Dominik Tesseraux says: "BetteAir has all the advantages of a tile without its disadvantages. With the shower tile, the floor of the shower is immaculately beautiful, free of joints and thus absolutely hygienic and easy to clean."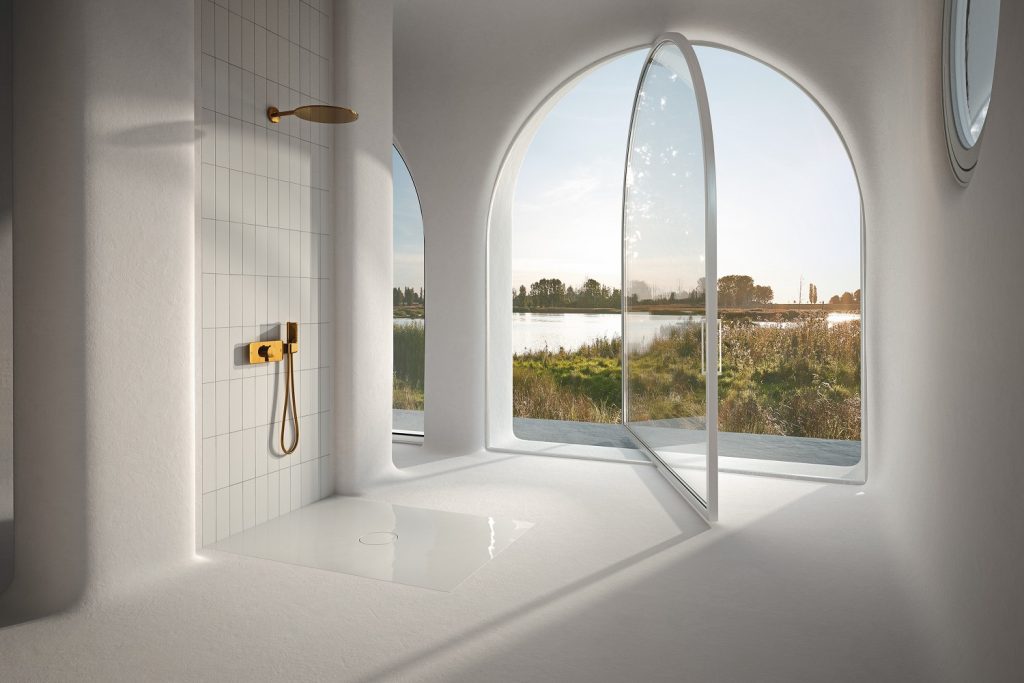 Discreet solutions
Even with more standard shower surface design, manufacturers are ensuring products remain sleek without sacrificing style. Kaldewei's KA 90 and KA 120 waste systems for enamelled shower surfaces – including its floor-level Cayonoplan shower surface – include the option for an enamelled waste cover in the same colour as the shower surface, making it even more discreet.
The KA 90 now features a flatter design, allowing it to be integrated almost flush, while the KA 120 waste system is available in round and square options. Both include a hair catcher as standard and a new plug-in connection for the waste cover, allowing the waste to be cleaned easily and safely.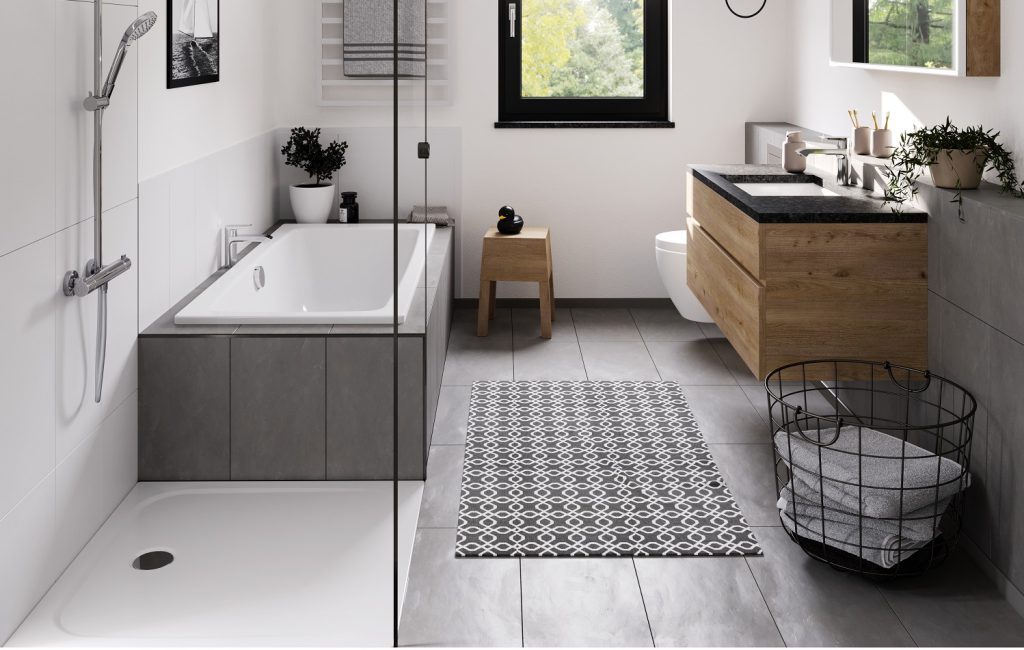 Straight & narrow
The new Kinedo Brooklyn shower cubicle range by Saniflo highlights the popularity of showers with clean, straight lines. Bringing industrial style to the forefront, it is available in black with black silk screen printed lines, as well as a modern take on the traditional grey and chrome with transparent glass.
The Brooklyn cubicle comes with a pivot or sliding door, a white Biocryl shower tray with chrome waste, and metal handles. It has been designed for quick and easy assembly without silicone and predominantly without screws.
Spacious curves
The new 700m curved showering panel in Kudos's Ultimate range provides additional showering space in an elegant solution. Designed to sit neatly on a 1200mm bow-fronted shower tray, this new walk-in enclosure with 8mm curved glass has been created specifically for British bathrooms and is available in three sizes.
Also available as flat glass shower panels, Kudos's Ultimate range comes in chrome, brushed or bright nickel, brushed or bright gold, and black. They can be installed on both shower trays and tiled wet-floors, making them a perfect option for the minimalist bathroom.
Style & substance
Inclusive design is not being left behind when it comes to the minimalist shower trend. HEWI is a key player when it comes to accessible, functional shower products that are hygienic and compliant with current British or International standards. Its range of products – including the HEWI S900 range and Doc M shower pack – allows customers to create fully compliant showering spaces without compromising on design.
The COVID-19 pandemic has also been prompting clients to consider the hygiene standards of their current bathroom spaces. HEWI's active plus range has been developed with an antimicrobial effect using microsilver, which is effective against bacteria and fungi by inhibiting the growth of bacteria through the discharge of silver ions. This allows customers to future-proof their bathroom spaces as we emerge from the pandemic.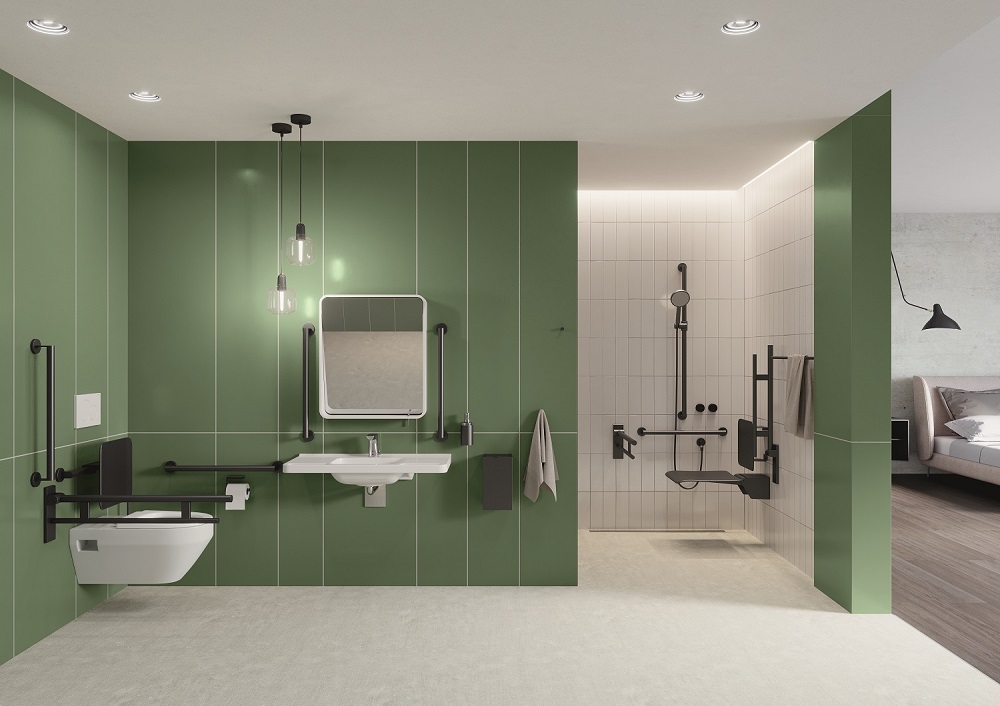 Feature Contributors: Diane Larner & Ellie Clow