The new 700m curved showering panel in Kudos's Ultimate range provides additional showering space in an elegant solution. Designed to sit neatly on a 1200mm bow-fronted shower tray, this new walk-in enclosure with 8mm curved glass has been created specifically for British bathrooms and is available in three sizes.
Measuring just 700mm at each end and widening to 910mm, the 1700mm option neatly replaces a standard bath with a generous showering area compared to the 'long corridor' a 1700×700 rectangular option gives. Also available in a 1500 length, the Ultimate space-efficient is now joined by the 1200mm tray and complimentary 700mm glass panel. All options can be fitted or retrofitted with the hinged deflector panel to reduce splashing.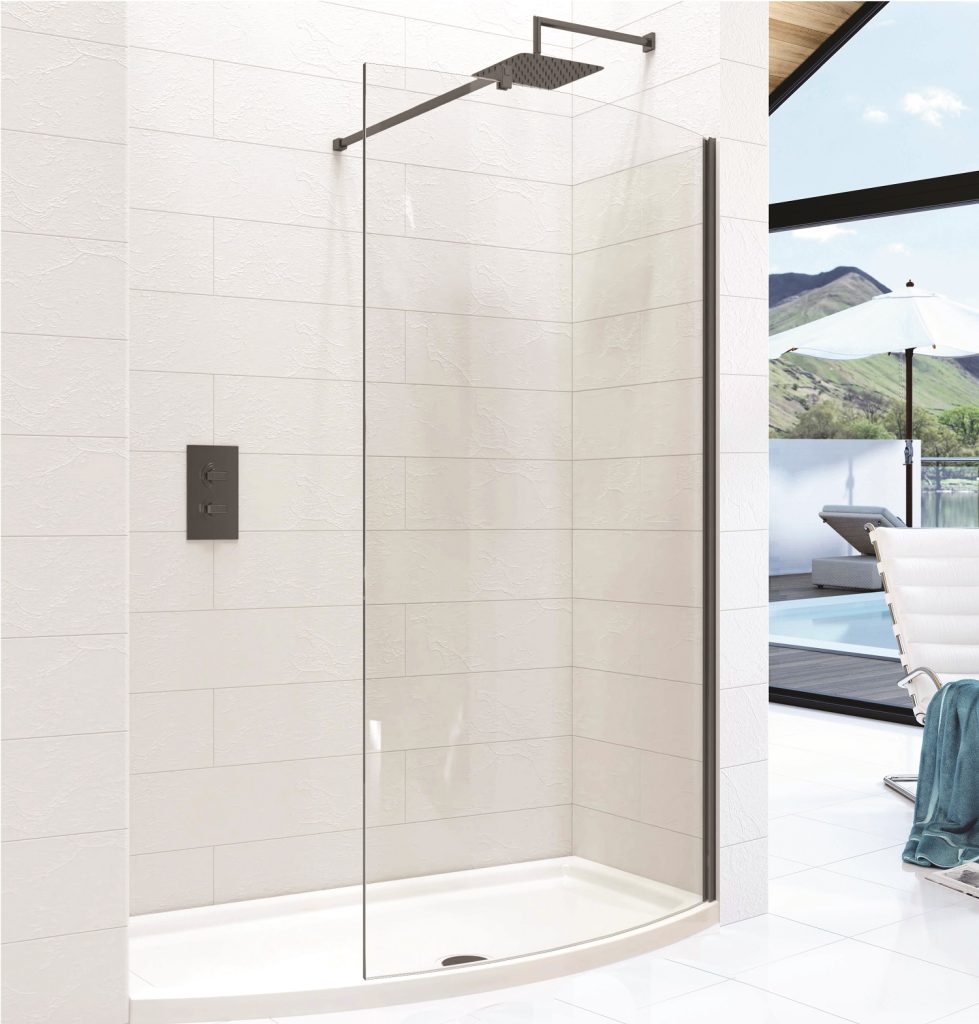 The British-made Ultimate range includes a number of flat glass shower panel sizes in both 8 & 10mm toughened safety glass as well as the three sizes in the 8mm curved glass option. Kudos's Ultimate range comes in chrome, brushed or bright nickel, brushed or bright gold, and black. The black options (as shown) adds a striking industrial finish to the bathroom. Suitable to be installed on shower trays as well as tiled wet-floors, Kudos Ultimate features crystal clear corner seals to join glass to glass. Fixed or hinged retro-fit Deflector Panels are also available.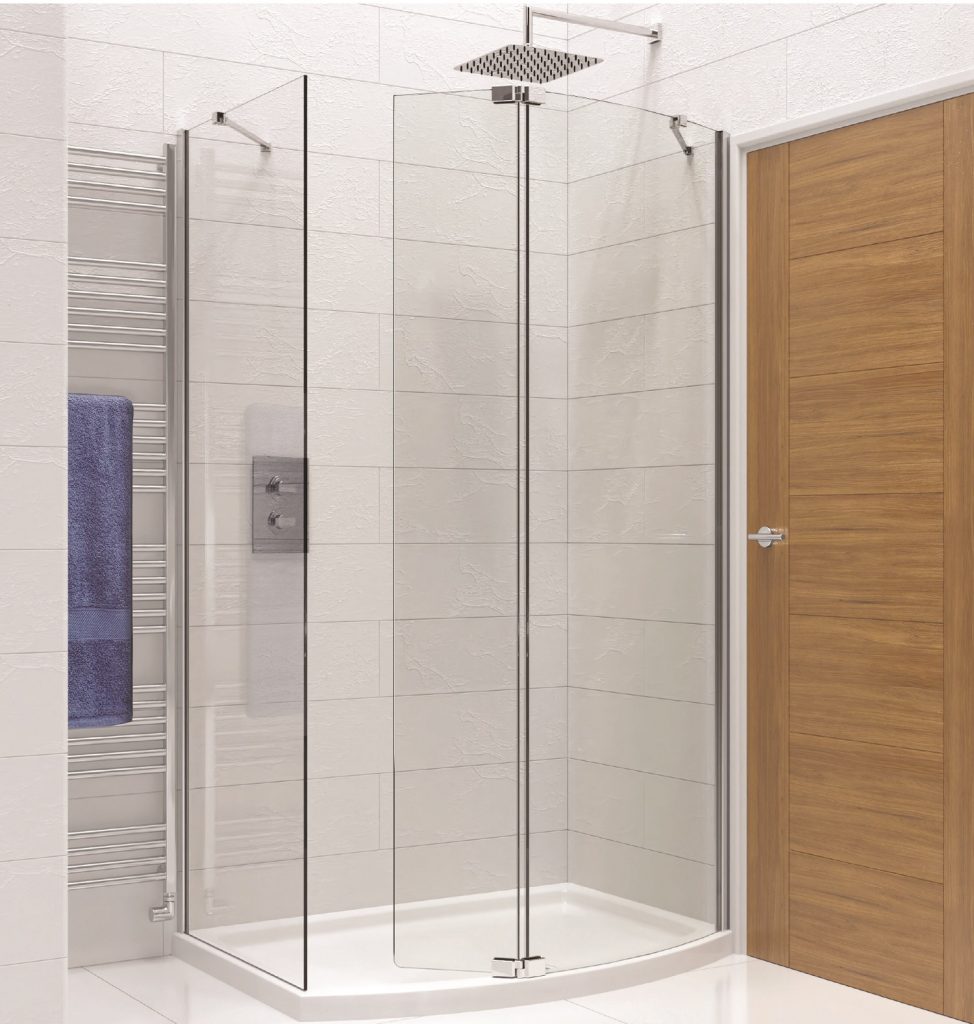 Kudos Shower Products Ltd has been designing and manufacturing shower products at their Cumbrian facility since 1999.
Visit their website kudosshowers.co.uk, call them on 01539 564040 or email info@kudosshowers.co.uk.
Mopre news from Kudos