When looking for bathroom and more specifically wetroom and shower surface designs, Kaldewei prides itself on going further in terms of environmental stability, hygienic solutions and price.
Delivering greater choice for design professionals, Kaldewei's KA 90 and KA 120 waste systems for enamelled shower surfaces – including its floor-level Cayonoplan shower surface – include the option for an enamelled waste cover in the same colour as the shower surface, making it even more discreet.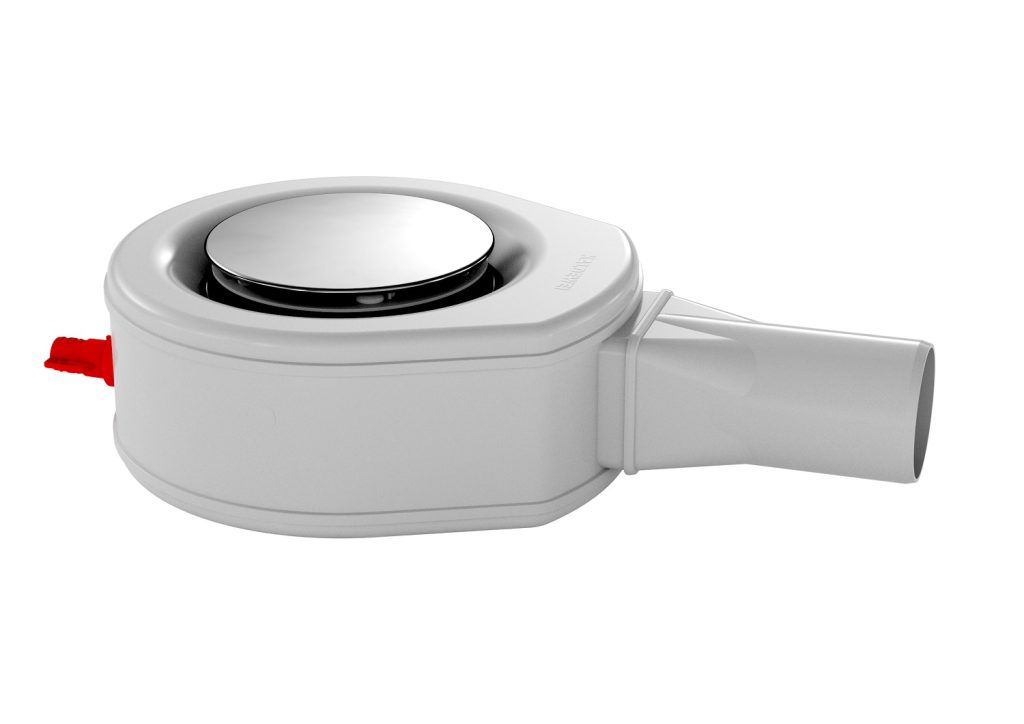 The Kaldewei waste set KA 90 now includes a practical hair catcher and a chrome waste cover as standard. The waste cover now has a flatter design; this enables it to be integrated almost flush with the surface of the enamelled shower. Colour is a key element in bathroom design and if customers require an enamelled waste cover in the same colour as the shower surface, this can be ordered upon request.
The hair catcher is also standard on the KA 120 waste fitting; however, the waste cover is available as a separate accessory. This is available as either a round or a square option depending on the model and can also be selected in the same colour as the shower tray.
The Kaldewei waste systems are all equipped with a factory-sealed creep water connection, this ensures compatibility with all Kaldewei's enamelled shower surface installation systems. They have also incorporated a brand new, intelligent plug-in connection for the waste cover, which enables the waste to be cleaned easily and safely.
Kaldewei has also recently introduced three new high-quality washbasins to its popular Cayono product range. A new trendsetting washbowl, countertop and under-counter solution join the perfectly coordinated floor-level Cayonoplan shower surface and Cayono Duo bathtub, enabling Kaldewei to provide reasonably priced bathroom design solutions for both the private and corporate sector.