System 900 is the answer to the complex requirements of accessible bathrooms. The products are well designed down to the smallest detail – they impress with functionality, long-lasting quality, clever installation solutions and a hygienic design. System 900 combines purist design with outstanding functionality and a unique range width. With System 900, you can create comfort.
HEWI believes that good design also includes offering options. Due to the wide choice of materials, there is plenty of scope in terms of design. Available in a matt finish, HEWI offers a new, exciting source of inspiration. customers can also choose from a stainless steel or chrome finish. The powder-coated finish is available in white, shades of grey or black. Authentic materials and the timeless, as well as striking product design, add character to the spaces.
Matching accessories for System 900 open up versatile design options in the bathroom: for example practical toilet roll holders with a cover or a shelf, new towel rails or toilet brush sets in stainless steel, chrome or with a powder-coated finish in white, shades of grey and black.
In addition, numerous universal products, from waste bins, make-up mirrors and bath towel shelves to hairdryers or shower handsets ensure that everything can be obtained from one source.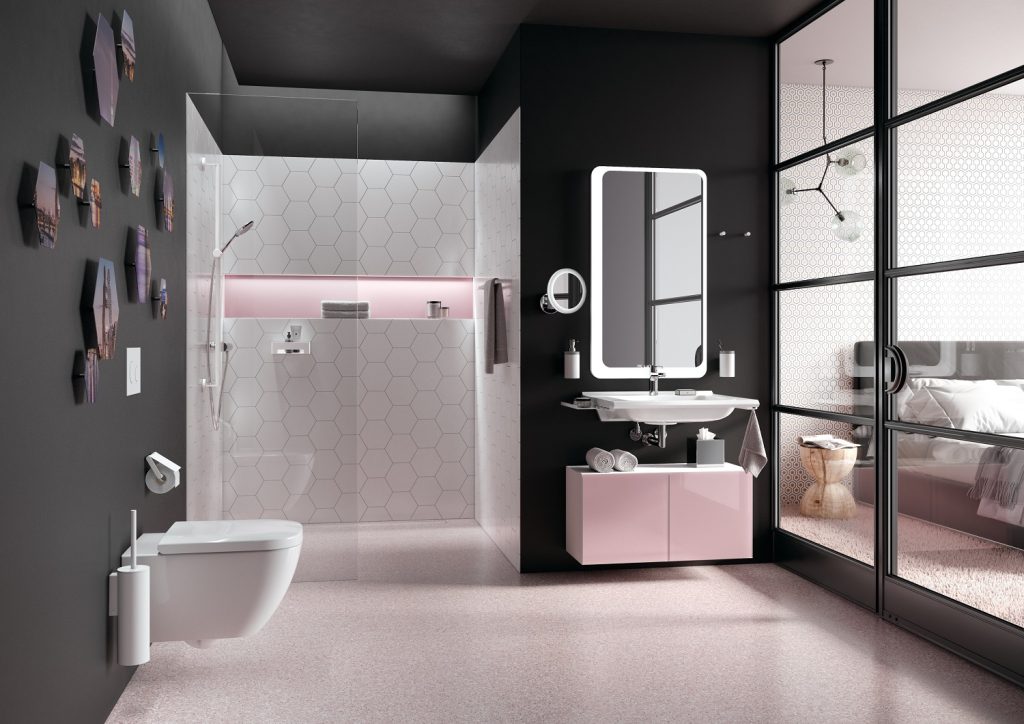 More news from Hewi