Bringing spa-inspired luxury to the domestic bathroom, RAK-Des from RAK Ceramics is a collection that ensures this most private of spaces is as comfortable and relaxing as any of our living spaces, while never compensating on practicality.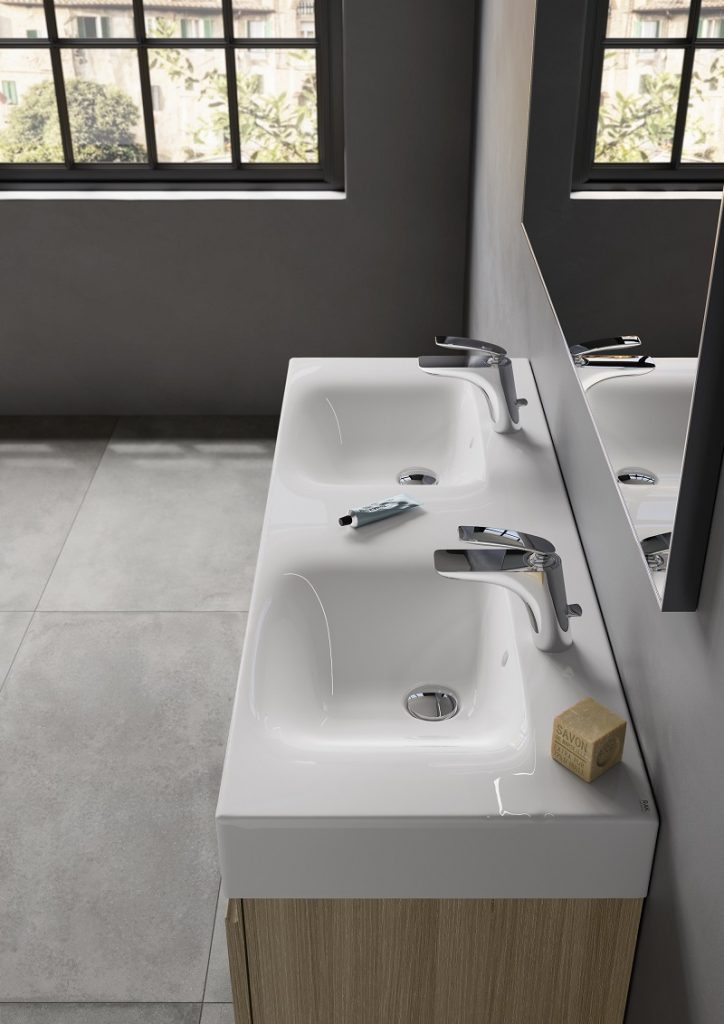 With clean, minimal lines for a sleek and streamlined finish that emulates the hotel feel, one of the many highlights of RAK-Des is the versatile range of bowls and freestanding washbasins, ensuring a solution for every bathroom. Freestanding, wall-hung and countertop basins all feature beautifully ergonomic shapes crafted from quality ceramic.
The washbasins can be combined with RAK-Joy vanities and RAK-Precious countertops for perfect harmony in the bathroom. RAK-Precious provides a luxurious alternative to the functional ceramic white, with surfaces that emulate the natural properties of materials such as stone, marble and cement, bringing the trend for industrial styling into the bathroom in a functional way.
With hidden fixations, the RAK-Des WC can be wall-hung or installed back-to-wall and features the latest in flushing technology for the ultimate in bathroom hygiene. RAK Ceramics WCs set new standards of
All in all, RAK-Des provides a complete sanitaryware solution for the modern bathroom that successfully combines form with function and gives designers creative freedom in this more personal of spaces.
More news from RAK Ceramics