Bette tell us the new BetteSelect Duo fitted bath has been designed to be the perfect bath for two. Made from glazed titanium-steel, the extremely solid and durable bath works equally well for bathing children as it does for a romantic candlelit bath for two. Candles can even be placed on the bath itself, without fear of damaging it.
The two seater bath has ergonomically shaped backrests on both sides, for extremely comfortable sitting. Softly rounded neck profiles, which gently merge into a wide rim, further increase the lying comfort, as they invite you to lean back and relax your head.
Well thought-out down to the last detail
The central position of the waste outlet means no one will have the discomfort of having to sit on it. It has also been moved slightly to the side, which not only looks stylish, but also brings practical fitting benefits.
Designed for a long life
Like every Bette bath, the BetteSelect Duo is made of glazed titanium-steel. Bette gives a 30-year guarantee on the robust material, which is not only particularly hygienic and easy to clean, but also UV-resistant so it keeps its colour, impact and scratch-proof, so it keeps its shine, and resistant to chemicals, cosmetics and bath additives.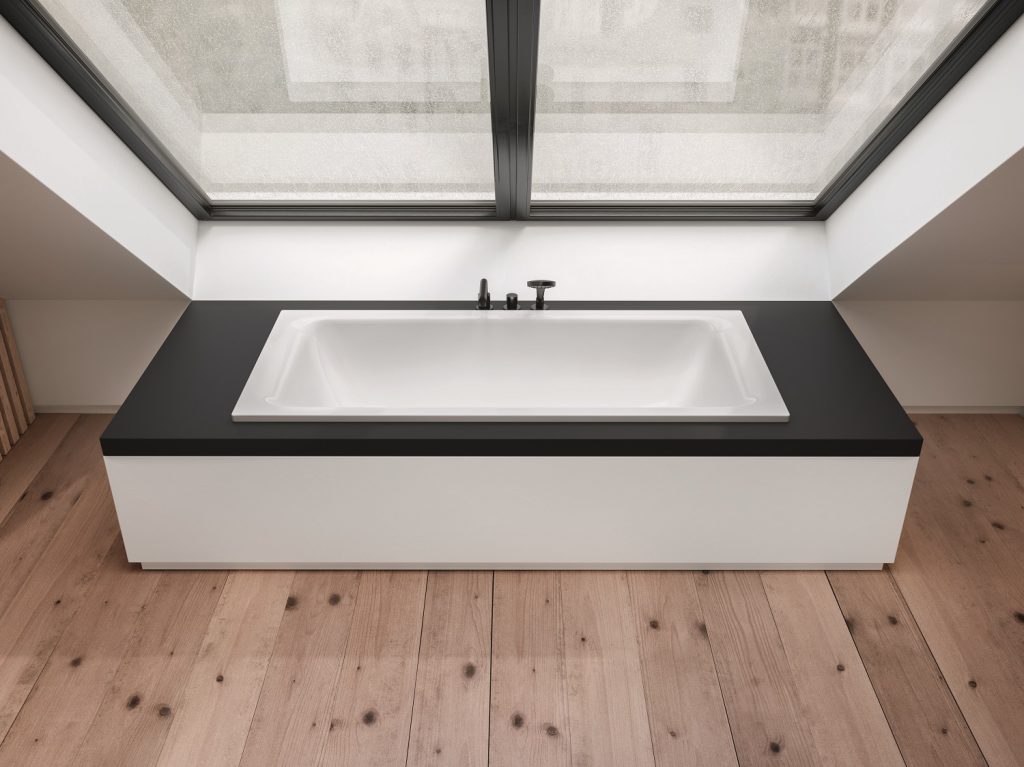 Colours
The BetteSelect Duo is available in more than 400 colours, including Bette's latest effect colours Midnight, a glittering black, and Blue Satin, a frosted shade of blue.
Sizes
The BetteSelect Duo is available in the spacious 170×75 cm and 180×80 cm sizes. Both versions are 42 cm deep, which is enough room to ensure warm knees.
Sound insulation as standard
Also included as standard is a soundproofing set that ensures more peace and quiet when running and taking a bath. There is also the option of a higher level of sound insulation that conforms to DIN 4109, to minimise sound for neighbours.
Other practical options
The BetteSelect Duo bath can also be ordered with a sealed wall connection, called BetteUpstand, that does away with the need for silicone, an almost invisible anti-slip surface, AntiSlip Pro, and a special dirt-repellent surface for even easier cleaning. A practical grab handle, which makes it easier to sit down and stand up, is also available if required.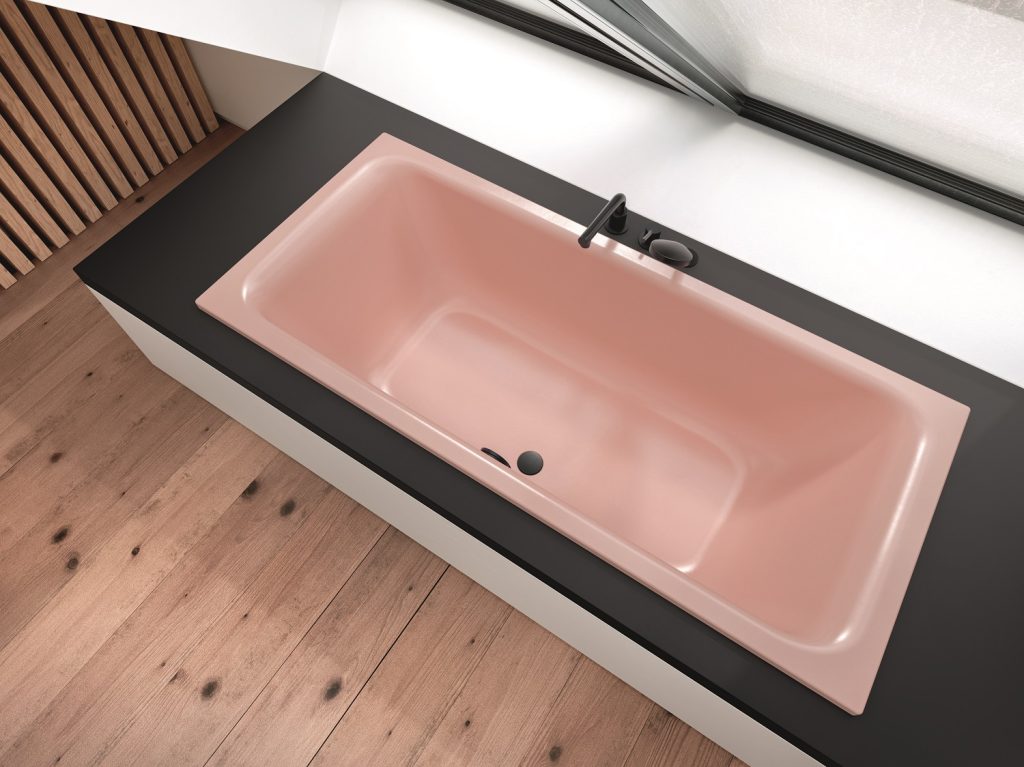 For further information on Bette see www.my-bette.com/en or telephone 0844 800 0547.
About Bette
Bette is a specialist in bathroom products that are made of a special metal in a unique manufacturing process: titanium steel sheets are shaped under high pressure and then finished with a thin coating that is related to glass – hence the name "glazed titanium steel". This composite material is perfect for the bathroom (it is skin-friendly, hygienic, durable and robust), and Bette uses it to make its baths, shower areas, shower trays and washbasins.
The Bette family company was founded in Delbrück in North-Rhine Westphalia in 1952, and specialises exclusively in this manufacturing process, because it allows the products to be shaped smoothly with the maximum skilled precision. The manufacturing and administrative headquarters employs around 385 people. The CEO, Thilo C. Pahl, is a member of the owner family.
The range includes baths, shower areas, shower trays, washbasins and bathroom furniture, all made in Germany. Unique items that can be made in various colours and dimensions and open up inspiring interior design ideas for the bathroom. Bette's assembly processes combine high-tech industrial production techniques with tailor-made manufacturing where it benefits the customer. More than half its products are customised to customer preferences. The company offers over 600 different baths, shower trays and washbasin models in a tremendous range of colours.
More news from Bette