Virtual Worlds previewed a major new update to its innovative design software at kbb Birmingham 2022, ahead of its official launch this summer.
Virtual Worlds Professional Version 8 features an exciting new graphics engine that provides real-time rendering in a level of detail never seen before. Challenging the need for time-consuming photo-realistic rendering, the new graphics engine injects energy into the design where texture, light, reflection, shadow and sheen show their effect on the design as it is being constructed.
Bringing the design process to life and ensuring buy in from customers at the early stages, Version 8 also gives the retailer peace of mind, making it simple to identify and rectify specification errors that may otherwise result in product returns. Material mistakes grab the attention straight away, woodgrain depth in furniture comes to life, lighting schemes can be adjusted, and colours and paint finishes can all be fully appreciated in a way that is as true to life as it gets with CAD.
An integral part of Virtual Worlds Pro Suite is One Price, the cloud-hosted pricing system that makes it easy to create kitchen and bathroom designs and see the related price or quote in real-time, as the design progresses.
With One Price, there is no need to import/export data, no need to download price updates, no need to post edit quotes, no need to write pro-forma invoices and no need to double handle Purchase Orders.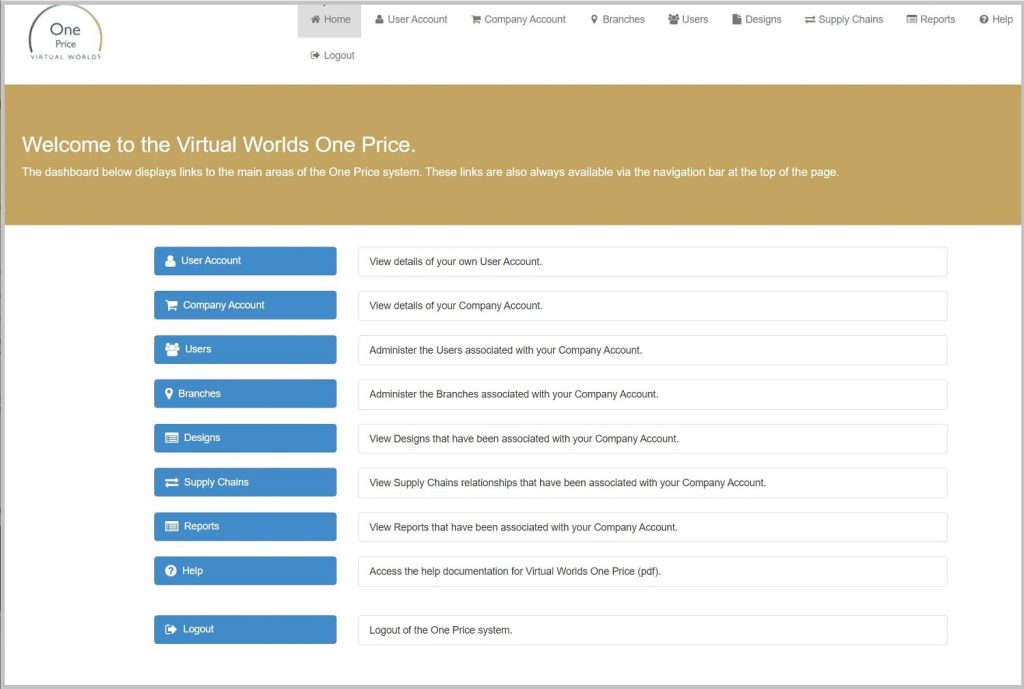 Extending beyond just the design of a product, Virtual Worlds One Price allows showrooms to instantly produce quotes, pro-forma invoices and purchase orders using simple, customisable templates. Retailers can manage them from any device, wherever they are, through the cloud.
To find out more call Virtual Worlds on 01908 663848 or visit www.virtualworlds.co.uk.