The majority of the globetrotting visitors to the 4-star Admiral Hotel in Copenhagen have little or no knowledge of its extremely colourful history. Originally built in 1787 as a warehouse by Danish companies involved in the slave trade, it was in the fore of the Battle of Copenhagen in 1801 and served as a combined hospital and mortuary for the desperate people of Copenhagen when the British bombed the Danish capital in 1807.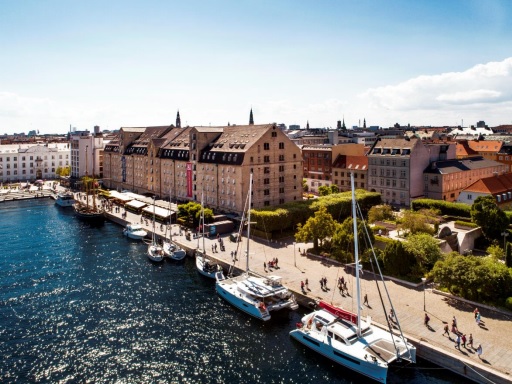 With such a dramatic background the historic building on Toldbodgade was certainly deserving of its most recent renovation. This spanned several years and Unidrain have played an important role in this process.
"The renovation has taken several years. When a building as old as this one is to be renovated, there is no such thing as a standard solution. Every aspect has to be adapted to the building," explains Lasse Lyck, our technical manager.
"Renovating bathrooms in a centuries-old building can have disastrous consequences if incorrect solutions are chosen or the drains are installed incorrectly. Unidrain advised the hotel on its options and limitations regarding the bathroom renovation from very early in the process," explains our architectural adviser Dennis Bagge.
"Water damage is extremely difficult to correct in a building of this age, so it's important to choose the right solution from the start. At Unidrain, we advise on both the technical aspects and the design, and we also give a physical demonstration of how our various products are to be installed, so they can see what is needed and why," he explains.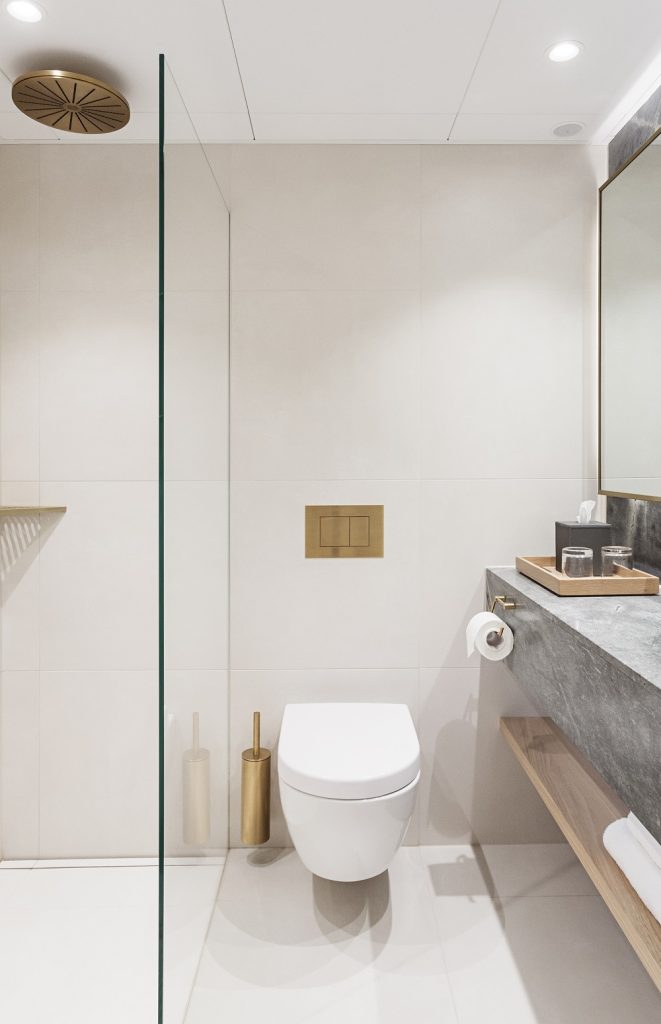 Special design solution makes shower screens invisible
In most instances, our products are manufactured to
standard measurements, but when the need arises, we are able to customise the products to the customer's special wishes. This was the case with the bathrooms at the Admiral Hotel.
"To achieve the best results, both the shower screens and drains differ by a few centimetres from the standard measurements. It might not sound like a lot, but it makes a big difference to the project and to the customer," says Lasse Lyck.
It's not just their measurements that our linear drains and shower screens for the historic hotel diverge from the standard. Working closely together with the hotel, we developed a completely new design solution. "The hotel bathrooms are relatively small, so it was important to install shower screens which could barely be seen, which we managed to do," says Lyck.
Unidrain's shower screen is usually fastened to the floor and the tiled wall using a visible U-profile, but it is now mounted directly in the tiled floor and in the tiled wall, without any visible fittings.
"The shower screens and the rail render the screens pretty much invisible. This makes a small bathroom feel more spacious, it was the perfect solution," explains Lyck.