The new Romea furniture from Roca offers a classic bathroom vanity with a touch of colonial style to deliver a stylish focal point as well as practical bathroom storage. It is available in three widths and two timeless colours, Satin White and Satin Dark Grey.
Fine elegant details and hints of colonial style characterise this classic bathroom vanity, yet it is as nostalgic as it is practical and comes equipped with all the functionalities of the 21st century. This vintage design has a romantic touch designed to create a warm and elegant bathroom environment whilst serving as a considered storage solution.
Dimensions and colours to suit all bathroom spaces
Available in widths of 600, 800 and 1000 mm, this bathroom cabinet adds a touch of distinction both to small bathrooms where space is limited and to large spaces where more impact is needed. The collection is available in two stylish, timeless colours. In Satin White finish, Romea fills open spaces with subtleness and in Satin Dark Grey it highlights its personality and the texture of the wood even more. Inside, its drawers with internal dividers optimise storage and stand the test of time thanks to practical metallic handles and the ease of their soft close mechanism.
Practical touch
Romea's integrated ceramic basin provides a large surface and two side decks to place all your toiletries. The elegant, classic bathroom vanity also stands out for its practicality when installed with a side towel rail or two robe hooks.
Manufactured in high-quality materials and with Roca's durability guarantee, the Romea classic bathroom cabinet can be complemented with a matching mirror with a wooden frame that provides even more brightness when the Starlight LED spotlight is added.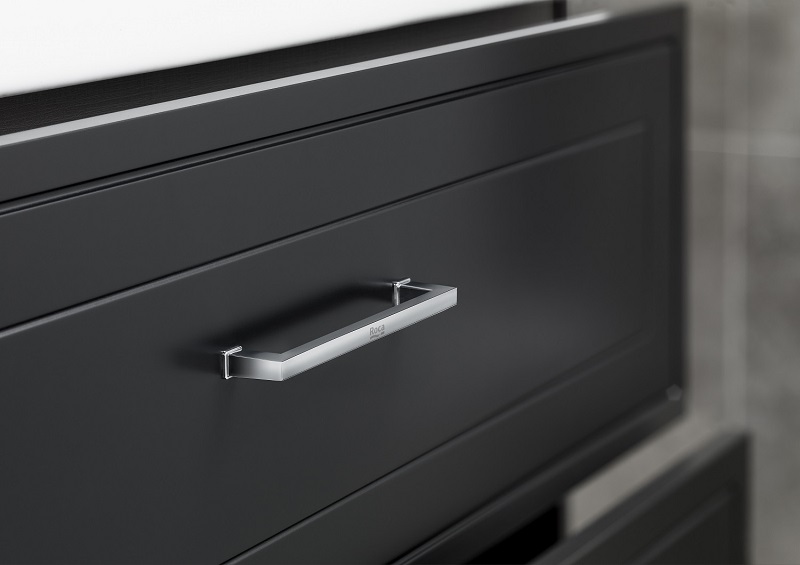 About Roca
Roca is a company dedicated to the design, manufacturing and marketing of products for the bathroom space, as well as ceramic floor and wall tiles for architecture, construction and interior design. The company operates in 170 countries with 84 production centers and a workforce of 24,000 professionals worldwide.
The family company is the market leader in Europe, Latin America, India and Russia. It also has a strong presence in China and the rest of Asia, the Middle East, Australia and Africa. Thanks to this, it is a world leader in its activity.
www.uk.rocacomhttps://www.uk.roca.com/