ELEMENTA from Ritmonio is the new series of accessories that allows you to create unique and customized bathroom solutions.
Delivering design flexibility, ELEMENTA accessories offer a "made-to-measure" approach to creating bespoke bathroom and washroom spaces.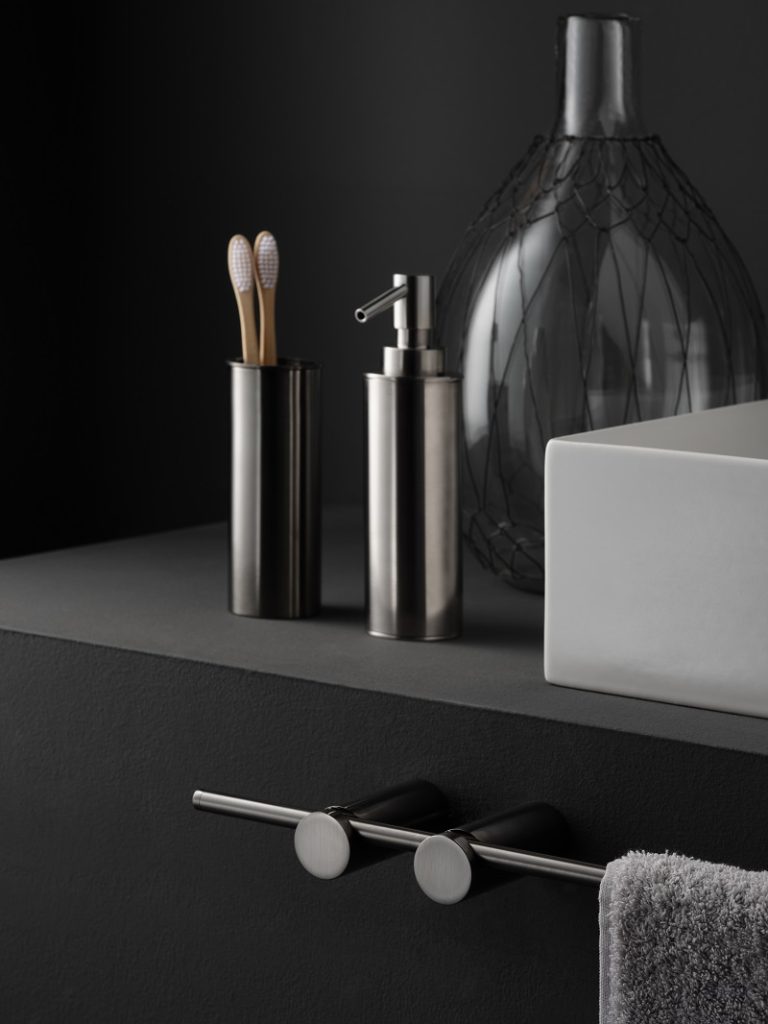 Available in 19 finishes and a variety of materials, including stainless steel and acrylic stone, the clean design means individual elements can be combined with each other to create unique compositions and countless types of accessories. For example, the hangers for the bathrobe can be combined with the rods to create practical towel holders. These elements can be combined with the shelves in acrylic stone (full or perforated) and are available in different sizes.
From the classic shelf for objects to specific elements such as soap dispenser and toothbrush holders, any bathroom 'personality can be catered for.
All elements can be combined with Ritmonio's series of taps, both for finish and design, ELEMENTA gives life to countless possible scenarios and configurations.
Thanks to the innovative and functional elements of ELEMENTA, the "Made in Ritmonio" bathroom is based on a clean and original design.
A revolutionary concept that allows you to completely re-interpret the place of well-being par excellence: taps and accessories are no longer just details, but become the real protagonists of the projects, providing the user with a user experience where the emotional component is essential.