RAK-Cloud from RAK Ceramics is a collaboration with Italian designer Giuseppe Maurizio Scutellà that brings maximum comfort and luxurious styling to the modern bathroom.
RAK-Cloud is a range of back-to wall, or wall-hung sanitaryware, elegant freestanding bathtubs and washbasins, softly curved bowls or wall-hung solutions. While the RAK-Cloud WCs feature rimless technology for maximum hygiene and ease of cleaning, the washbasins, which include a beautifully elegant floorstanding piece, are available in two shades of white – Matt White or Glossy Alpine White.
A centrepiece of the collection is the RAK-Cloud freestanding bath, made of RAKSOLID, a durable material composed of a mixture of natural minerals and resins. The elegant matt white finish is pleasant to the touch and provides anti-slip safety, while the bath's exterior can be chosen in White, Greige, Cappuccino, Grey and Black.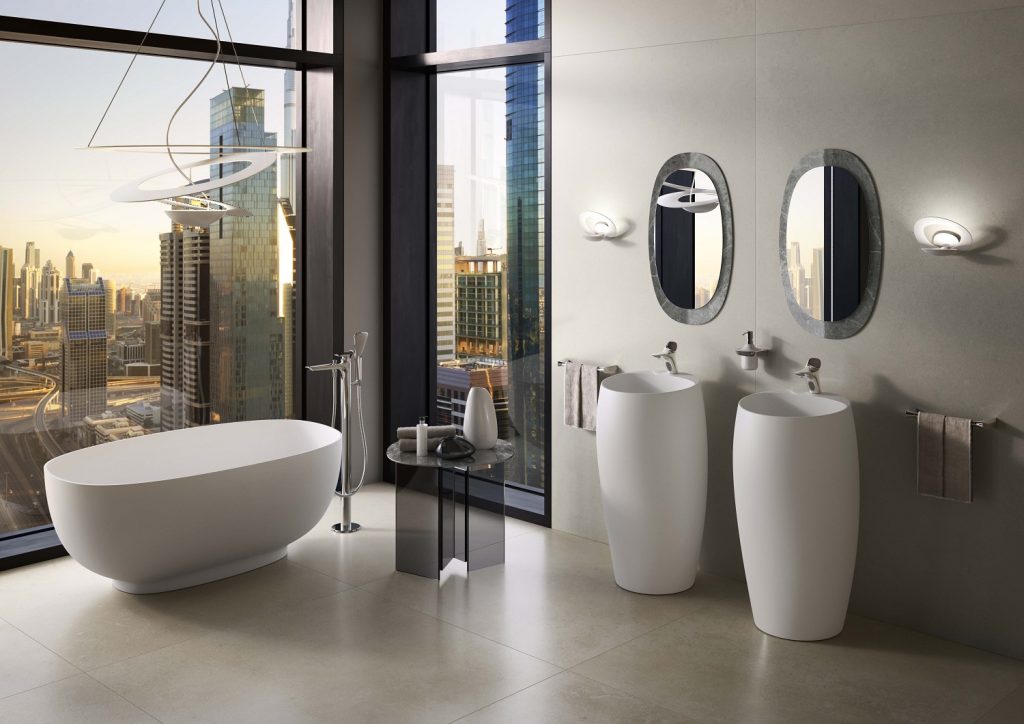 About Giuseppe Maurizio Scutellà
Giuseppe Maurizio Scutellà was born in Alcamo, Sicily. An industrial designer focused on and sensitive to the entire range of significant design and artistic currents of the past century, his designs are technical and artistic at the same time. Taking both the "Form Follows Function" and the "Function Follows Form" approach to his work, he boasts a significant technical background. For 12 years he was a Senior Project Tech Designer of die-casting and plastic moulds and designed equipment and moulds for companies including Kawasaki, Ducati, Artemide and Mercedes. For Artemide, he designed his "Pirce" collection of lamps in 2008 (Good-design 2008, Red Dot Award 2009, IF Design Award 2010) and "Alcatraz" in 2011.