RAK Ceramics today unveiled its latest collections at Cersaie, an international ceramics exhibition that takes place annually in Bologna, Italy. For the bathroom, RAK will be highlighting RAK-Valet, a collection of sanitaryware solutions designed by Patrick Norguet.
Designer bathroom collections
RAK-Valet brings together the creative flair of its French designer and the manufacturing quality of RAK Ceramics.
The RAK-Valet collection, available in matt and glossy finishes, features thin-profiled washbasins, a generously sized, luxurious bathtub and sanitaryware with elongated lines.
The RAK-Valet collection is completed with details such as metal legs and towel rails or the functional and highly elegant little ceramic shelf, yet another design triumph by Norguet.
RAK-Valet also coordinates perfectly with the newly released RAK-Joy Uno cabinets and mirrors.
Natural marble tile collections
Through-body veining is a RAK Ceramics innovation that enables natural marble veins to pass through the entire thickness of an unglazed porcelain slab with breath-taking results.
Thanks to innovative printing technology, pattern repetition is kept to a minimum and the delicate lines throughout the slab surface appear random and natural. From floors to wall surfaces and kitchen worktops, the effect is particularly dramatic when the product is used over large areas, with RAK-Preziosi being just one example set to be shown at Cersaie.
RAK-Preziosi has a smooth to the touch finish and a distinctive patterning that make this porcelain surface a stand-out backdrop feature wherever it is used.
The epitome of luxury and sophistication, this maximus marble collection is also available in the trend-setting open book effect in a huge range of sizes, thicknesses and design solutions and can be chosen in several colours, including Green, Ocean, Pearl, Rio and Rock.
Abdallah Massaad, Group CEO, RAK Ceramics commented:
"We are proud to present our new collections at Cersaie 2021, especially at such an extraordinary time. Cersaie is an essential event on our marketing calendar and one of great strategic importance for RAK Ceramics. In recent months we have put all efforts into strengthening our positioning as a lifestyle solution provider by developing new collections for bathroom floors, surfaces, large-format tiles, sanitaryware and accessories, all of which are perfectly coordinated."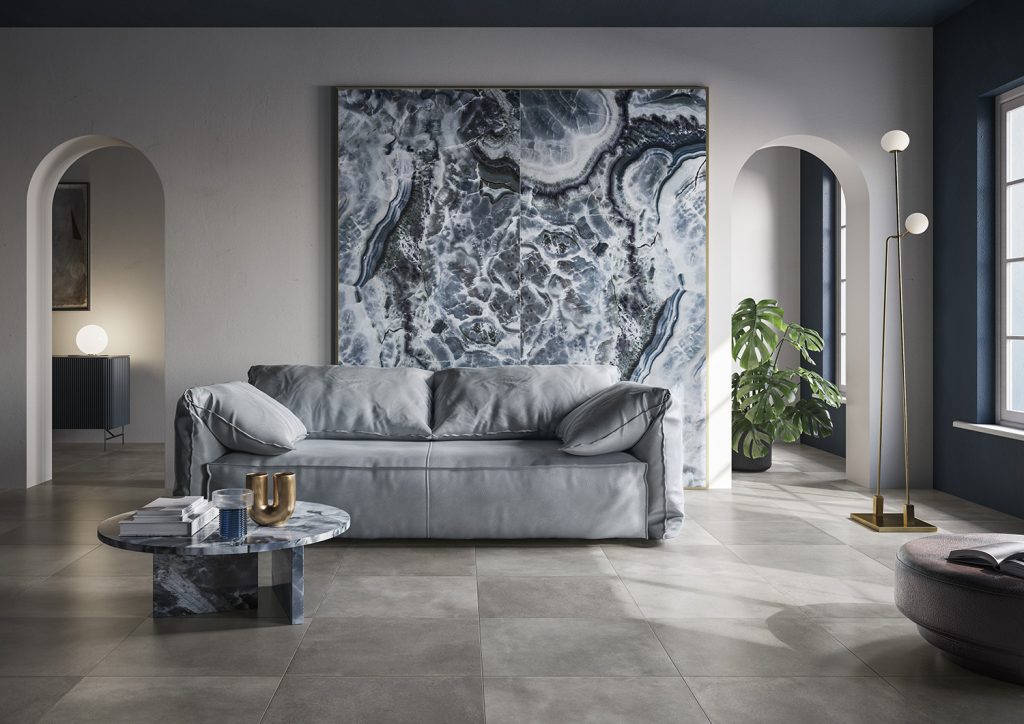 RAK P- ad 30 stand C58 – D57