PJH's latest Freestanding Bath range within its Bathrooms to Love Collection has been enhanced with the addition of three new styles as well as new and improved specifications to four existing styles.
Responding to the steady demand for classic bathroom style, PJH's freestanding bathing collection enables stockists to offer the middle market a truly affordable range of high-quality traditional baths. The current range also addresses the space-saving sector with a number of back-to-wall roll-top baths including a clever corner solution.
Whilst full of old fashioned charm and elegance, the latest design technologies and the use of high-grade acrylic, give rise to modern features such as a flawless white finish, streamlined curves and edges, heat-retaining surfaces and a durable and long-lasting design.
For smaller bathrooms, the CLEVEDON CORNER roll-top bath, featuring 'Raven's Claw' feet and a back-to-wall corner design, slots perfectly into a bathroom corner and is available in two lengths, 1500mm and 1700mm, with a width of 750mm and height of 650mm.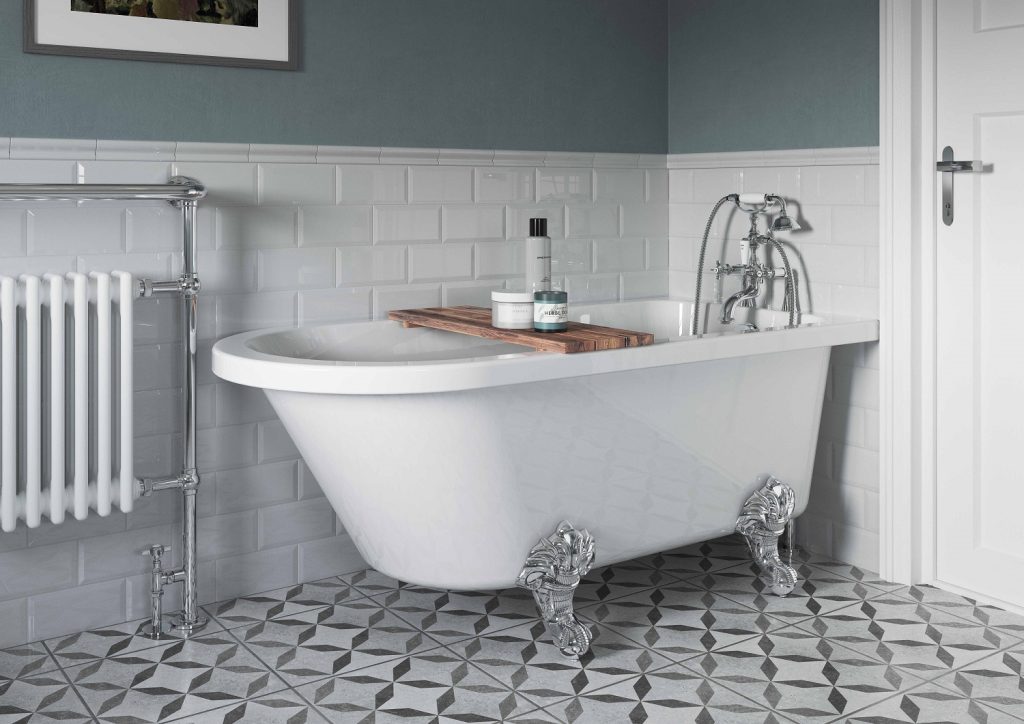 And both the GRACE and FINCHLEY back-to-wall freestanding baths also offer space-saving solutions with their innovative shapes that sit neatly against the bathroom wall.
Other recent additions include a beautiful slipper bath, the TIVERTON freestanding model that measures in at 1620mm(L) x 710mm(W) x 770mm(H), with ornate 'Lion's' feet in chrome, and the luxurious, double-ended, FAREHAM model, also with 'Lion's' claw feet – and a traditional twist on PJH's best-selling contemporary floor-standing bath, the Belmont. Fareham measures in at 1770mm(L) x 705mm(W) x 775mm(H).
With a large choice of bath shower mixers, including floor-standing models to coordinate with the classic freestanding bath range, all Bathrooms to Love products are listed on PJH's Partners Portal online ordering platform, which includes comprehensive product descriptions, images, pricing, live availability levels and ordering tracking.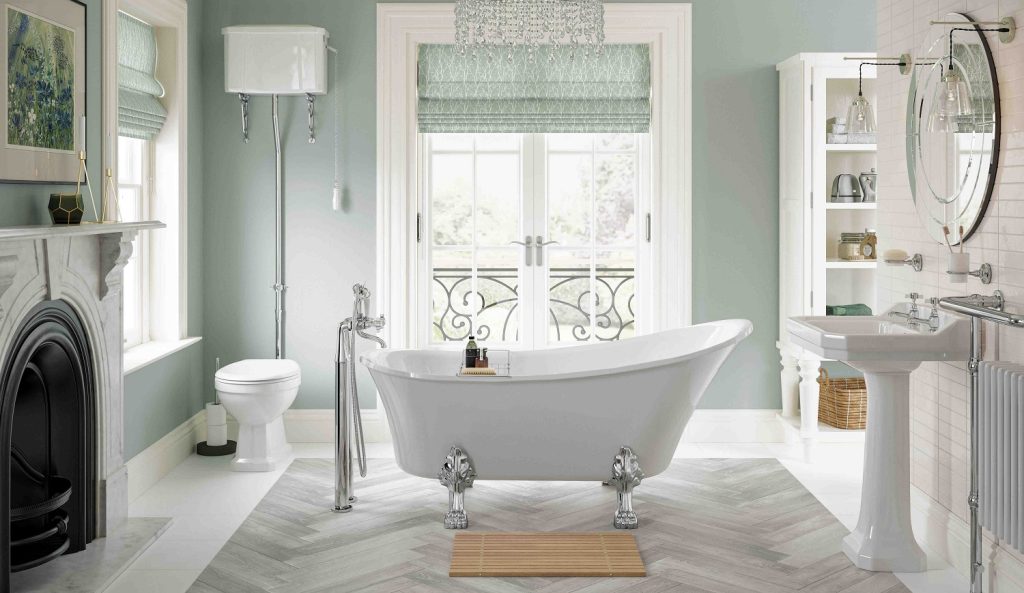 For more information, including display deals, point-of-sale material and brochures, contact Bathrooms to Love at PJH on: T: 0800 8 77 88 99; or visit www.partners.pjh.uk (for ordering & account management); and www.bathroomstolove.uk