Kaldewei has announced it is part of the prestigious Sky Pool project on London's South Bank, developed by Ballymore and EcoWorld Ballymore.
The Sky Pool has a frame that weighs 50 tonnes; it is 8 inches (200 mm)n thick with a 12-inch (300 mm) thick base and is nearly 10 feet (3.0 m) in depth, resting on an invisible steel frame.
Kaldewei products were fitted in all the tower apartments either side of the Sky Pool. The shower trays and baths are all created from Kaldewei steel enamel and it is this fusion of steel and glass, which makes the products extremely strong and durable like the Sky Pool.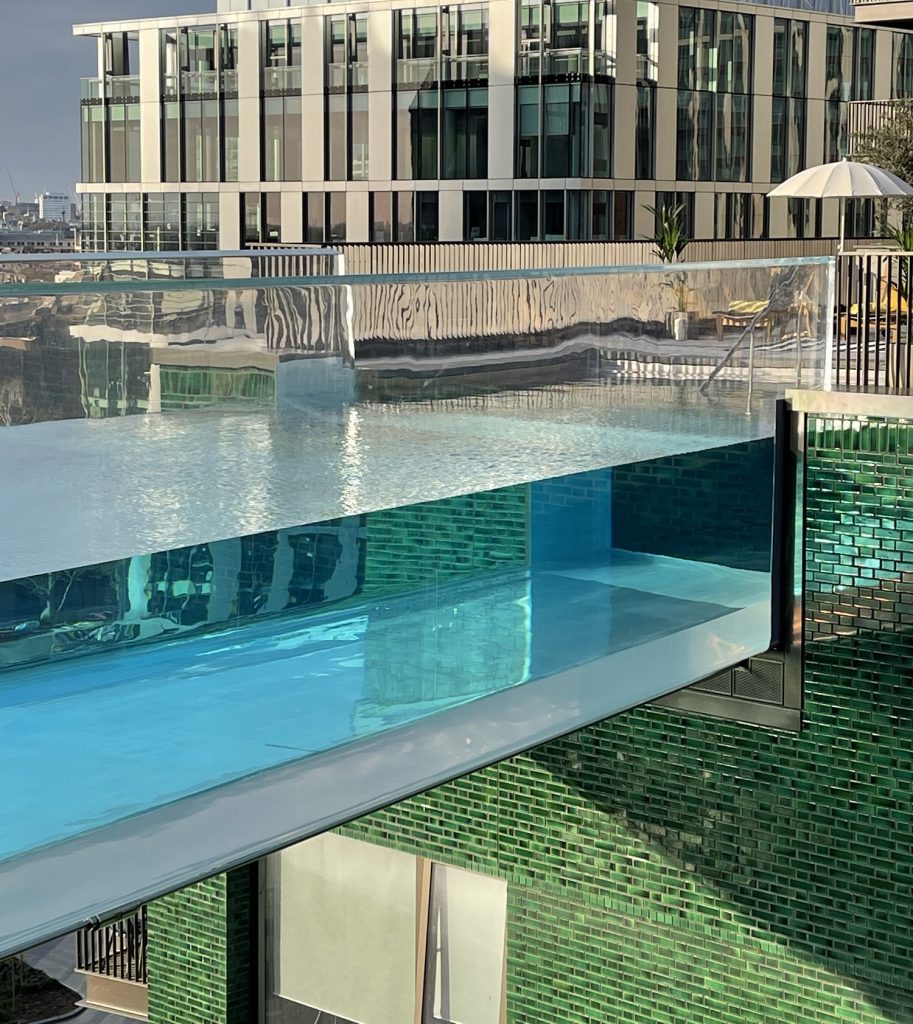 However, if all the baths in both towers were filled with water they would not come close to filling the Sky Pool; which at 82 feet long, with 46 of those suspended in mid-air, it is longer than most Olympic sized pools which when full contain over 2.5 million litres of water.
The Cayono Puro bath, Centro Duo 2 bathtub and the Superplan XXL's have all been selected for the bathrooms, as well as Kaldewei's Secure Plus anti-slip finish, which is virtually invisible and guarantees safe footing, an essential requirement when walking on any wet surface.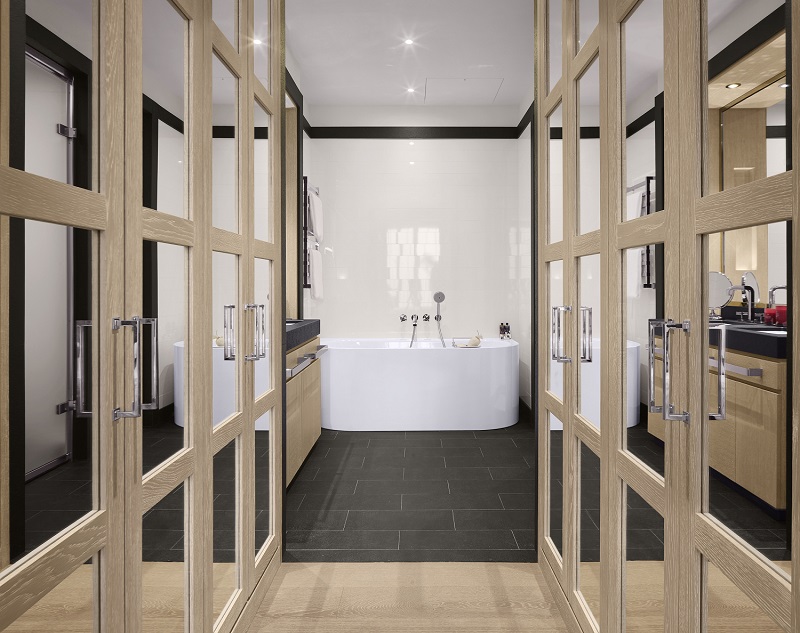 About KALDEWEI
KALDEWEI is a German family-run business that has now been devoted to its material, steel enamel, for over 100 years and four generations. The portfolio takes in bathtubs, shower surfaces and washbasins, as well as installation systems for project business and private clients. These superb bathroom solutions made of superior KALDEWEI steel enamel can be 100 per cent recycled when they come to the end of their long useful life. The premium manufacturer is thus making a major contribution to eco-friendly buildings. KALDEWEI is also a long-term partner of the WWF marine conservation programme that is devoted to reducing plastic waste in our oceans. Because it takes its responsibility to the environment and future generations seriously.