The new GROHE Rainshower SmartActive hand shower combines maximum shower enjoyment with minimal installation effort. Thanks to smart functions and intuitive operation, users can tailor spray modes to suit individual needs or their current mood.
Installers can also benefit from offering easy shower upgrades for their customers with minimal installation work since the Rainshower SmartActive can be purchased with a matching shower rail that can be simply and easily affixed using existing drill holes.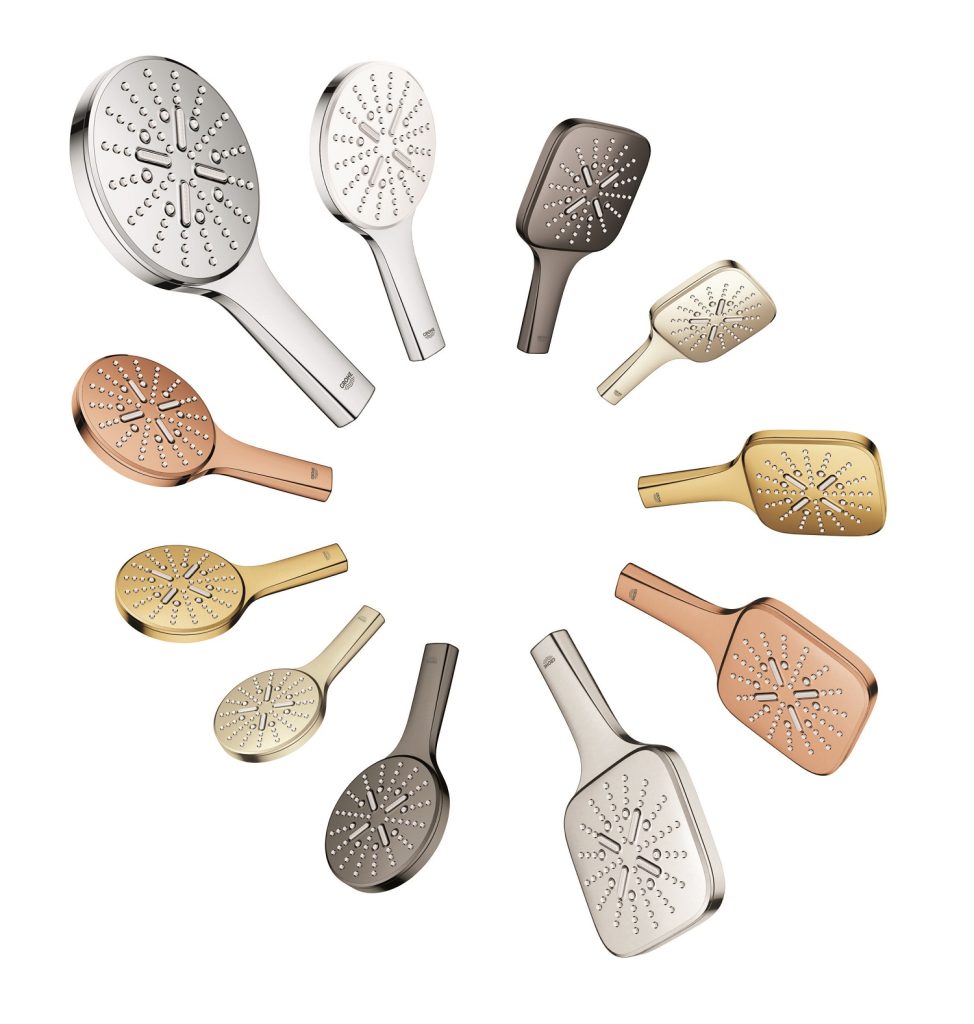 Equipped with GROHE SmartTip control, a simple fingertip on the rear of the ergonomically designed hand shower is all that is needed to intuitively switch between three spray modes. In the centre of the shower head, round and star-shaped jets provide a powerful ActiveMassage spray. The Rainshower SmartActive, which can be paired with a matching shower rail with a streamlined diameter of just 22mm, has been designed with efficient installation aides to provide installers with a hassle-free fitting experience.
With a flexibly adjustable glider, GROHE's practical QuickFix system which allows the upper and lower wall brackets to be adjusted to existing drill holes, and GROHE's TileFix technology which sees tile levelling discs become a thing of the past, install time can be significantly reduced for installers.