The original EDITION LIGNATUR offering of premium natural wood surfaces has been extended to include a range of wild white oak furniture. The collection also includes additional washbasins, fittings and mirror cabinets.
Each piece of this light wild oak furniture series features prominent dark knots. To enhance the surface it is treated with a special formula that includes a natural white oil that helps to give the furniture its distinct appearance.
The wild white oak joins the other premium real wood finishes these include noble walnut, oak and Venetian oak. The Venetian oak furniture is made of aged oak piles from the lagoon city of Venice, with their natural shipworm markings as a key feature. Each piece of EDITION LIGNATUR solid wood has its own individual markings making it one of a kind.
Specifiers can now choose from a range of single or double washbasin units, countertop washbasins; side units, tall units and bench seats. The vanity units for surface mounted round washbasins, as well as side units and the coordinated side units, are available with a choice of either ceramic or glass cover plates.
KEUCO fittings and accessories create a harmonious visual appearance with surfaces in classic chrome or new brushed finishes, including bronze, champagne-coloured nickel, or trendy black chrome. EDITION LIGNATUR special free-standing accessories for the washbasin and WC incorporate the different types of wooden furniture.
Washbasins made of Varicor or ceramic can be combined with noble wood surfaces. Round ceramic surface-mounted washbasins in white or slate grey complement the product range: A specially developed free-standing fitting stands enhanced in the middle of the washbasin. The washbasins can also be combined with KEUCO on-wall fittings.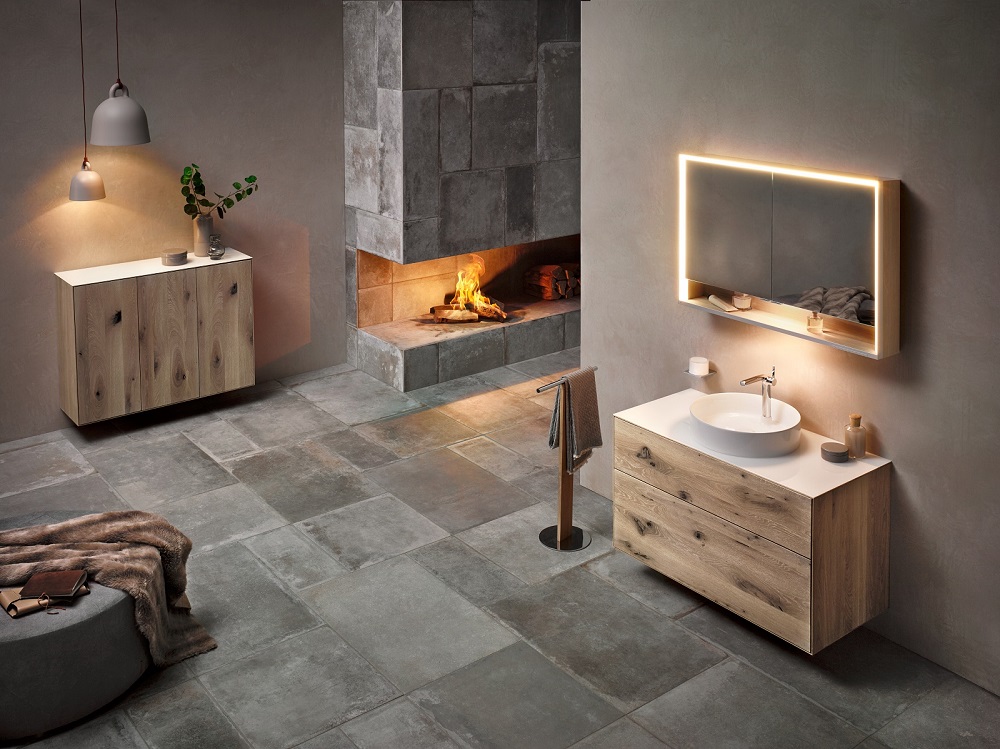 About EDITION LIGNATUR
EDITION LIGNATUR is an exclusive collection of furniture made from natural wood; it is the result of many years of bathroom know-how from KEUCO combined with leading manufacturer TEAM 7's traditional art of woodworking. Every element of EDITION LIGNATUR furniture has been individually created by the Design House Tesseraux + Partner, Potsdam; these unique pieces are custom-made and hand built, for each and every order.