The ROYAL MIDAS shower light made by KEUCO provides a unique showering experience – the large integrated shower head has been designed to reflect the light on the droplets of water, creating a restful combination of water and light.
The ROYAL MIDAS is a complete all-in-one product this means installation is quick, safe and easy in combination with your chosen KEUCO shower valve; the KEUCO shower light being autonomously operated via a momentary room switch providing on/off and light adjustment.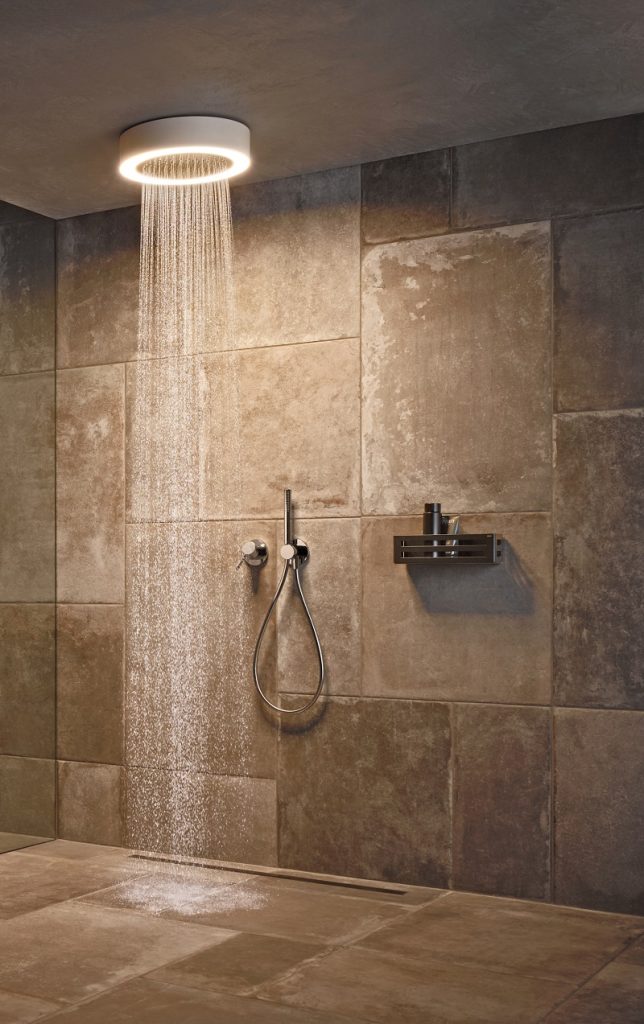 The bathroom has changed in recent years and it is now seen as a place for relaxation, a home style spa and room to unwind and indulge the senses.
The shower has become a large part of this and in many homes, it now replaces the bath; with many showering in the morning to actively start the day or taking a shower in the evening to relax the body and soothe the soul.
The shower light can be set or dimmed between 6500 kelvin (day light) and 2700 kelvin (warm white). This is especially good in winter time, it allows you to have a brighter 'day light' shower with a warming effect for body in the morning, and this activates the circulatory system. A warmer, softer light during an evening shower creates a relaxing ambience; it is similar to the effects of sunset and helps to release the hormone melatonin encouraging healthy sleep.
About KEUCO

KEUCO GmbH & Co. KG is an internationally active, full-provider of premium bathroom furnishings.KEUCO offers a wide range of fittings, accessories, mirror cabinets, lights and mirrors, washbasins and bathroom furniture "made in Germany". Design and function play a decisive role at KEUCO. The aim of perfectly crafted products is to combine aesthetic forms with sensible functionalities – a claim that is consistently taken into account right from the idea through to the implementation. KEUCO has a long tradition of working together with designers. The company has been family-owned since it was founded in 1953 and has its headquarters in Hemer, Westphalia.