The new In-wash Nova is the latest addition to Roca's shower toilet range and innovates in technology, functionality and design. It is also available at an accessible price point.
Inspired by Roca's iconic In-Wash Inspira, the new In-Wash Nova shares the same functionalities. Its smart features, ease of use and attractive design brings wellbeing to the bathroom and appeals to a wide range of customers.
Easy and intuitive
The remote control is quick to set up and intuitively designed so it can be easily understood and used by everyone. As a complement to the remote control, In-Wash Nova also features a side panel to regulate the basic cleaning and drying functions in a simple and easy way.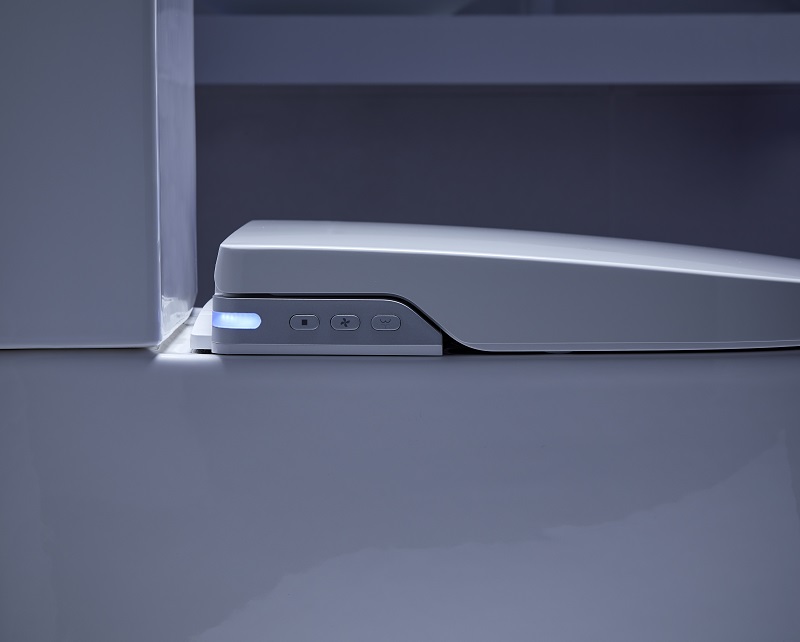 Total hygiene
The integrated nozzle cleans itself before and after each use and the water flowing through it undergoes a filtering process that treats it before being used. The tip of the nozzle is removable, allowing manual cleaning and disinfection in an easy and hygienic way.
Reliable design
In-Wash Nova features a presence sensor that blocks the cleaning and drying functions while the seat is free, avoiding its accidental activation. For convenience, the LED light in its side panel can be programmed to stay on for eight hours, to be a guide in the middle of the night.
Functions include:
Intimate hygiene: Front wash and rear wash using water.
Oscillating massage. The operating movement of the nozzle offers multiple water options to suit individual needs.
Drying function with adjustable drying temperature. The warm air provides a pleasant drying experience after cleaning.
Easily adjustable water temperature settings.
Adjustable water pressure with varying water flow, dependent on personal preference.
Easy installation
In-Wash Nova has been designed to fit easily into the modern bathroom. For this reason, its installation just requires a water outlet and a conventional power connection.
Both close-coupled and wall-hung variants of In-Wash Nova are available, to complement every bathroom design for the ultimate in hygiene and wellbeing.
Priced from RRP £2580.00 (inc VAT).