Today, Ideal Standard is introducing its brand-new design-led range, Atelier Collections, created in collaboration with renowned Italian studio PS+A. The bold designs have been created to work in harmony to allow complete customisation on every project.
The products bring together the skills of Palomba Serafinia Associati (PS+A), through its founder Roberta Palomba, with Ideal Standard's broad manufacturing expertise.
The ranges draw inspiration from iconic Ideal Standard products of the past to create exciting new collections for the present. Roberto Palomba, with 25 years of experience in international design, has created unique collections that include an exclusive range of ceramics, brassware and furniture.
Inspired by Ideal Standard's leading product lines from the past, the Conca range (pictured top) nods towards the iconic Ideal Standard basin, offering minimalist designs. The Blend range of WCs has been created to perfectly complement these basins.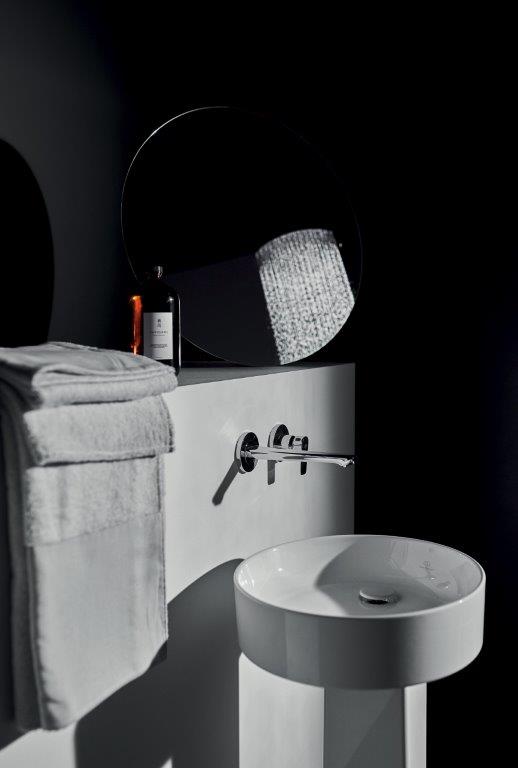 Core to the Atelier collections is colour. PS+A have created a new, bold colour palette, some of which draws on colour influences that can be found in Ideal Standard's design heritage, and others which reflect and define new colour trends. Launching in March, the colours have been applied to the Ipalyss range of super slim washbasins, designed by Robin Levien. Incredibly striking in colour and design, new shapes and sizes are also being introduced, creating an extremely durable and versatile range, made possible by Ideal Standard's Diamatec® technology.
Additionally, there is also new brassware, with two new lines of mixer taps, Check and Joy. They are available in chrome and PVD finishes to offer a stylish simplicity.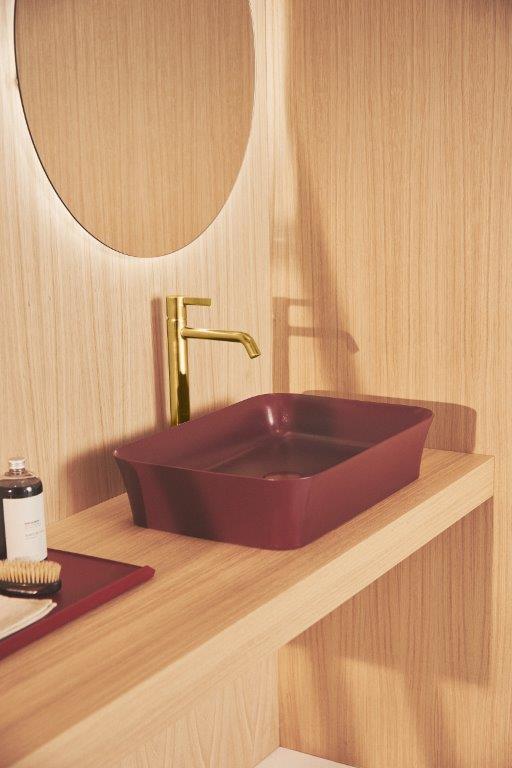 Commenting on the new collections, Roberto Palomba said: "We are particularly proud of the results of our partnership with Ideal Standard. We maintain a very simple approach for our creations: quality paired with intuitive design that also keeps an eye to the past, while ensuring the levels of practicality, purity and elegance meet the needs of modern society."
Torsten Türling, Chief Executive Officer at Ideal Standard added: "Throughout our history, we've worked closely with the leading designers of their era. Master designers have a unique ability to capture the essence of the time and translate that into designs that shape the evolution of society and influence the culture of design beyond the bathroom. This essence of design is what we wanted to capture again and this is reflected in Atelier Collections."
The Atelier Collections will be available exclusively through independent retailers, with Ideal Standard committing significant investment into showroom and marketing support for the collections.
David Barber, Managing Director for Ideal Standard UK and Ireland said: "The Atelier Collections mark a new era in Ideal Standard's design journey and we understand the importance of these ranges for our retail partners. Not only are we committing to a consumer advertising campaign to drive footfall to showrooms, but we are also working with retailers to provide support and tailor-made packages to ensure they are fully equipped to serve their customer base."
To learn more about the Atelier Collections and to view the full brochure please visit: https://www.idealspec.co.uk/sectors/design-solutions_s63_c1.html
The Atelier Collections can also be seen in person at the London Design & Specification Centre in Clerkenwell, London. To book an appointment at the showroom visit: https://www.idealstandard.co.uk/about-us/contact-service/london-design-and-specification-centre
About Ideal Standard International
Ideal Standard International is one a leading manufacturer of high-quality private and public bathroom solutions. Headquartered in Brussels, Belgium, the privately-owned company employs around 9,000 people and operates 16 manufacturing sites, serving over 100 countries across Europe, the Middle East and Africa. Using the latest technologies and working with world-class designers, the company is focused on developing innovative bathroom solutions across multiple product categories including bathroom Ceramics, Taps & Fittings, Bathing & Wellness and Furniture & Accessories. Its products are sold under strong international and local brands such as Ideal Standard, Armitage Shanks (UK), Sottini (UK), Porcher (France), Ceramica Dolomite (Italy) and Vidima (Eastern Europe).