Delivering design flexibility, the complete furniture range comprises 27 elements. Ideal for everyday use and available at a very competitive price, the timeless design of Ketho.2 suits any bathroom. The flush-fitting, 16mm carcass sides helps deliver a minimalistic feel.
Christian Werner describes Ketho.2 as "poetry of geometry, with beautiful proportions and eye-catching, continuous strip handles in Anthracite aluminum. The pared-down, elegant style will bring joy for a long time and won't look 'dated' in the next fashion wave, or even the one after that!"
Continuous strip handles in Anthracite are integrated into the front and the collection is available in a wide choice of sizes, and finishes.
As a complete furniture range, the 27 elements include vanity units with a hinged door, pull-out compartments, or drawers in planning-friendly widths of 410 to 1600mm. They can be combined with washbasins from the ME by Starck, D-Neo, or Vero Air ranges, plus a complete range of above-counter basins for console solutions.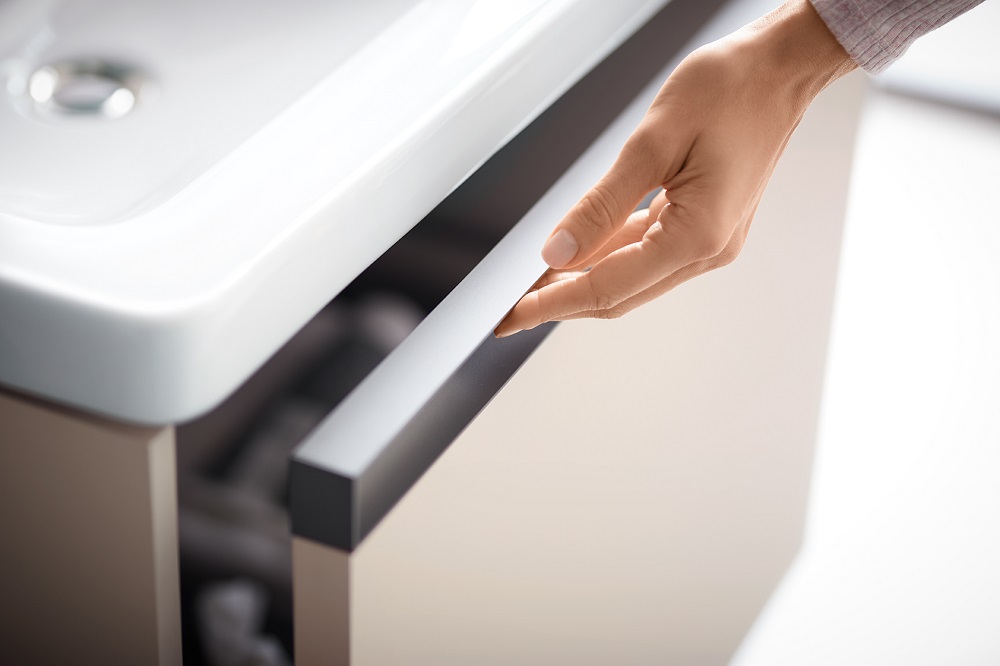 For convenience in everyday use, Ketho.2 features a premium drawer system that is quiet, has a high load capacity, and comfortable self-close and soft-close features. An optional, high-quality interior organising system is available for the drawers. Semi-tall and tall cabinets extend the range of storage space.
There is also a narrow wall shelf with two subdivisions available as a decorative element with storage area.
Mirrors and mirrored cabinets as a visual highlight
Sensor-controlled mirrors (with optional heating) and mirrored cabinets (with optional washbasin lighting) blend harmoniously into the overall picture. The two lighting strips, are slightly set back to the left and right, ensuring direct illumination of the mirrored surface. They emit a sideways, glare-free light of more than 300 lux onto the wall and can work as the main light source in the bathroom, whilst creating an atmospheric mood.
The LED light sources with a pleasant light colour have a service life of more than 30,000 hours and are especially durable. They are controlled via the smart Casambi app or an integrated sensor.
Finishes for individual customer requirements
Ketho.2 comes with a range of options with a selection of finishes. From white through multiple grey stages up to fine-grained wood, 15 décor finishes are available in a variety of price categories. The three Super Matt finishes in White, Taupe, and Graphite with easy-to-clean, anti-fingerprint coating meet the highest standards with their sophisticated aesthetics and refined feel.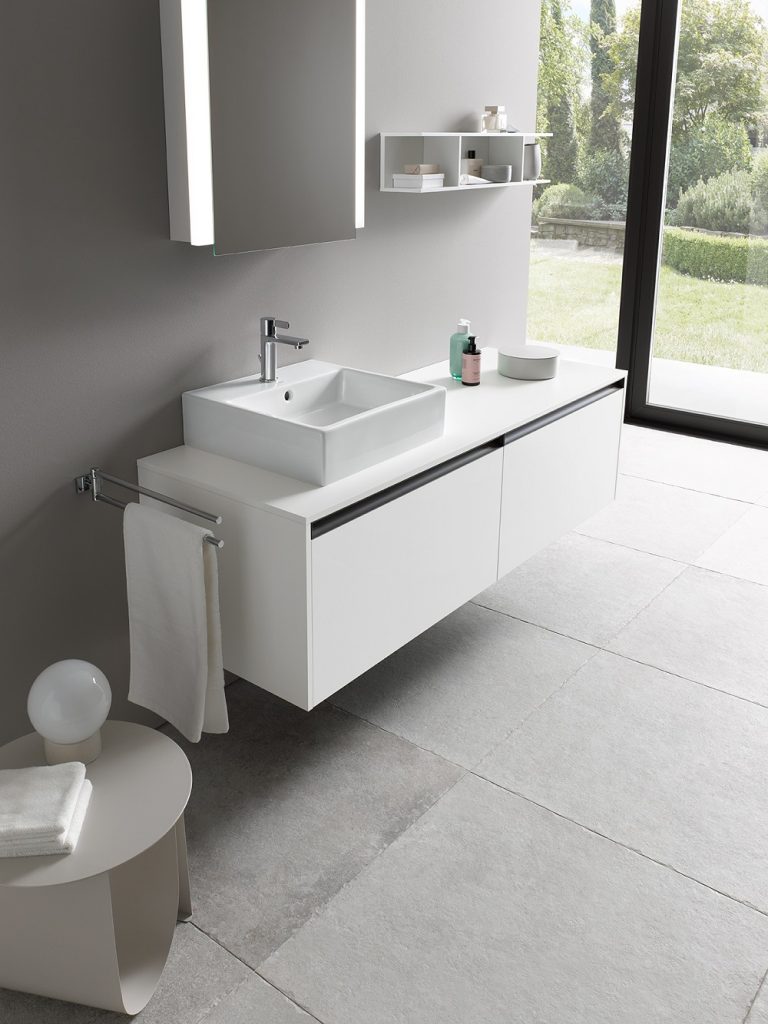 More news from Duravit