The Cascade, Smart Lime Clean (SLC), retrofit tap aerator from Neoperl has been created to ensure a long-lasting quality flow stream, whilst protecting the tap from limescale build-up.
The Cascade SLC is available in many sizes to suit most basin, bath and kitchen taps. It is a low-cost, precision-made device that fits into the end of a tap and can be easily retrofitted. Most taps today come with some form of stream control that after use gathers calcium deposits restricting the flow of water. The beauty of the Cascade SLC is that it does not need to be removed for cleaning, the limescale can simply be rubbed away with a finger ensuring the tap stream remains straight and soft.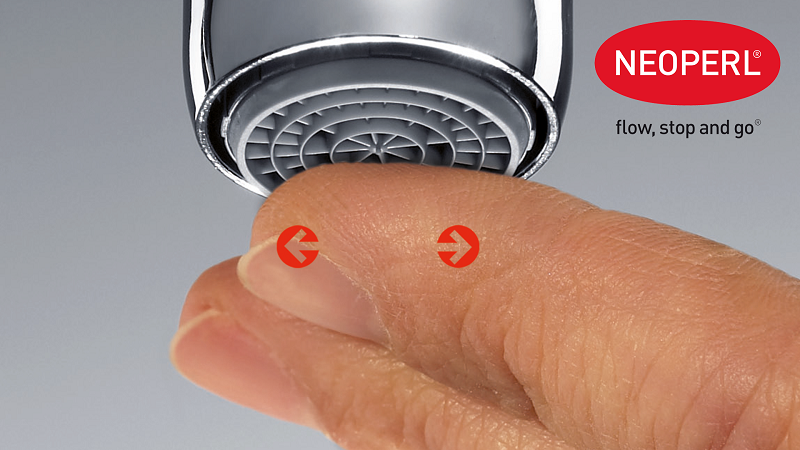 It is available in various flow rates and can be purchased with an integral flow control too with pressure compensating (PC) technology, helping to reduce the amount of water used. It can deliver either an aerated or laminar flow stream, the latter being a requirement for some commercial environments. Cascade can also be purchased with an adjustable stream angle (SSR) which allows the tilting plate at the spout to be angled between 6-10 degrees. Cascade is a really affordable, easy to retrofit solution, that saves water too.
For more information visit www.neoperl.net
More news from Neoperl