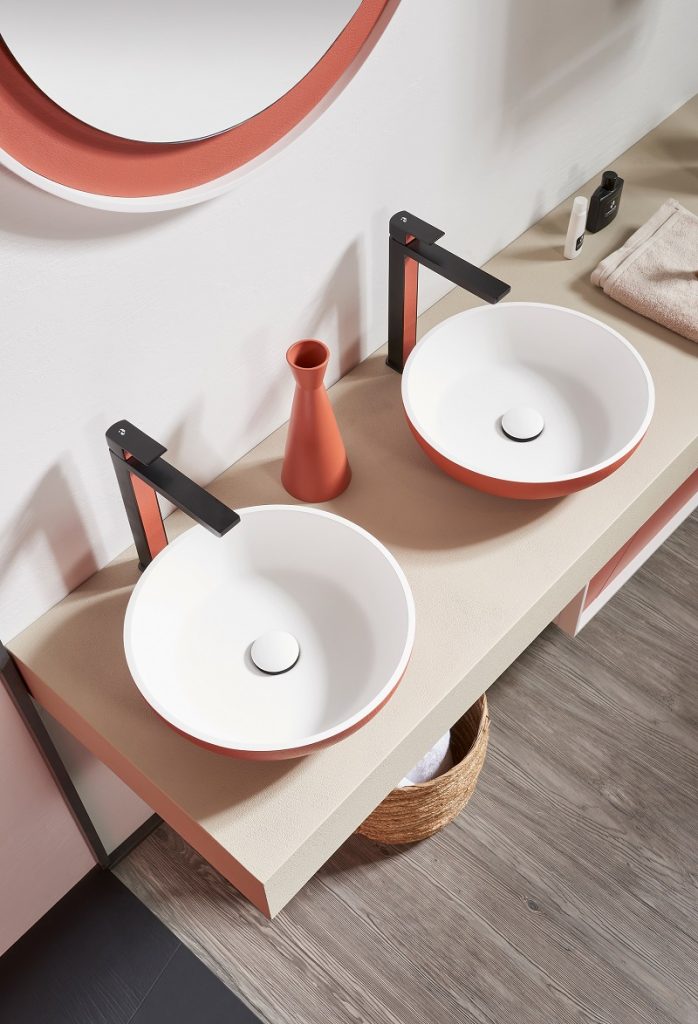 Acquabella has curated a range of circular, square, oval and rectangular counter-top basins, all have been designed to sit on a range of worksurfaces or units.
The basins are created from Acquabella's Akron® the anti-bacterial, UV, thermal shock and impact resistant surface and are available in either of Acquabella's Slate (slate and water) or Beton (concrete appearance) textures.
The basins are available as one colour (from a choice of over 2000) or statement two-tone with white inside. Colours can be chosen to match other Acquabella products including mirrors, wall panels, worktops, units, shower trays and bathtubs.
The basins are designed to sit easily on the surface and are available in sizes from 38 x 11 cms to 58 x 38 in depths of either 11 or 15 cms