Acquabella's Balinese resort stand not only won the KBB Best Bathroom Stand over 30sqm but also created a light-hearted holiday oasis within the bathroom section of kbb.
Acquabella presented its latest award-winning bathroom collections from all over Europe while taking guests on a journey through inspiring rooms such as the relaxing pool, the poolside bar and the smartly constructed shower tray – sun-loungers.
Whilst seeking to showcase the infinite possibilities of its product portfolio and the performance characteristics of its materials, Akron® and Dolotek®, the Opal Quiz Bathtub took centre stage on the stand.
UK country manager Roberto Heredia commented, "After some difficult times, we were very excited to be able to meet again with customers and professionals who have worked so hard to maintain the UK KBB industry."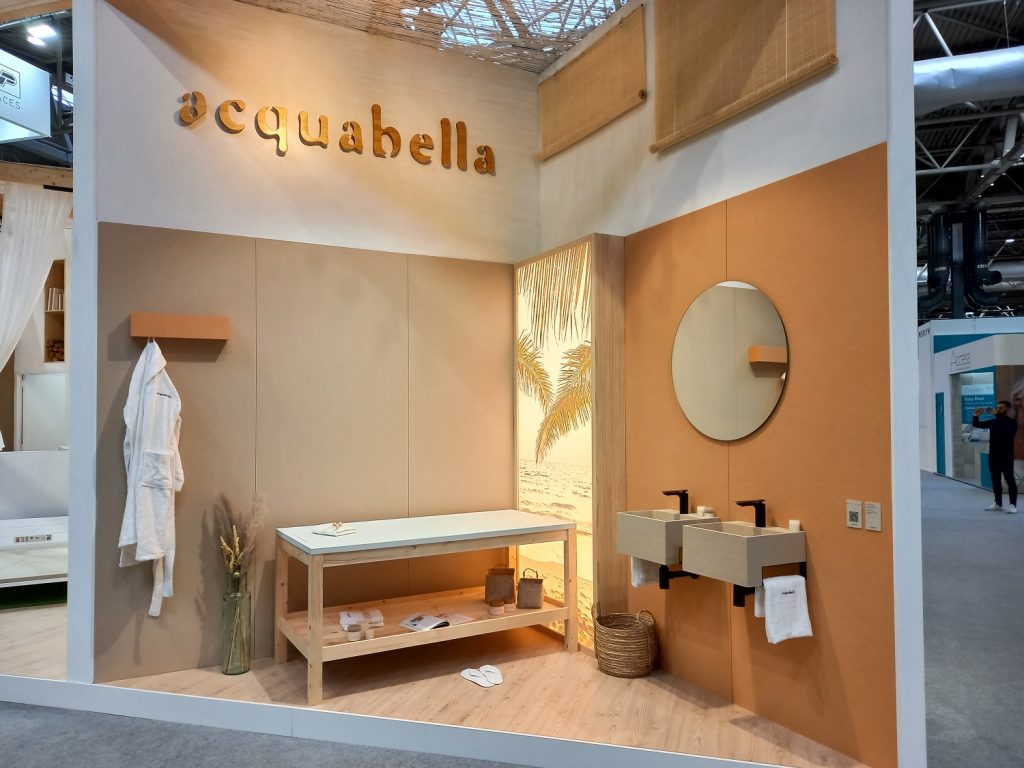 More news from Acquabella