It might sound like a particularly gruesome illness, but VitrA tell us Biophilia is predicted to be big in bathrooms for 2021. Biophilia is the integration and inclusion of nature as a focal point – with lavish greenery, natural wood finishes and subtle shapes and colours.
A biophilic bathroom design features shapes and colours that have a relationship with the great outdoors. Various ferns and air plants like Tillandsia will thrive in humid bathrooms. Succulent plants (plants that store water in their leaves) also love bathrooms. To complement glossy leaves and foliage, white remains the top choice for sanitaryware – but splashes of subtle colour can be added with vessel basins.
"The return to the full-colour suite may not be around the corner," comments VitrA's Margaret Talbot, but a subtle hint of colour in a soft earth tone adds character and distinction to a bathroom." is the other bathroom buzzword for 2021 –the art of creating a harmonising scheme that meets all the family's needs while also being practical, clutter-free, and easy to look after.
Clutter-free modern shapes create a peaceful atmosphere – something everyone is seeking after the stressful ups and downs of 2020. Plants play to this desire with consumers who have had time to spend time outdoors this year or are yearning tropical influences from missed vacations.
The connection between water, wellbeing and nature has never been easier with waterfall showerheads, walk-in showers, and statement baths. Elegant furniture that reflects this need for relaxation with nature-inspired wood finishes, presented with lush leaves and foliage will be popular with consumers happy to spend on home improvements in the absence of far-flung holidays.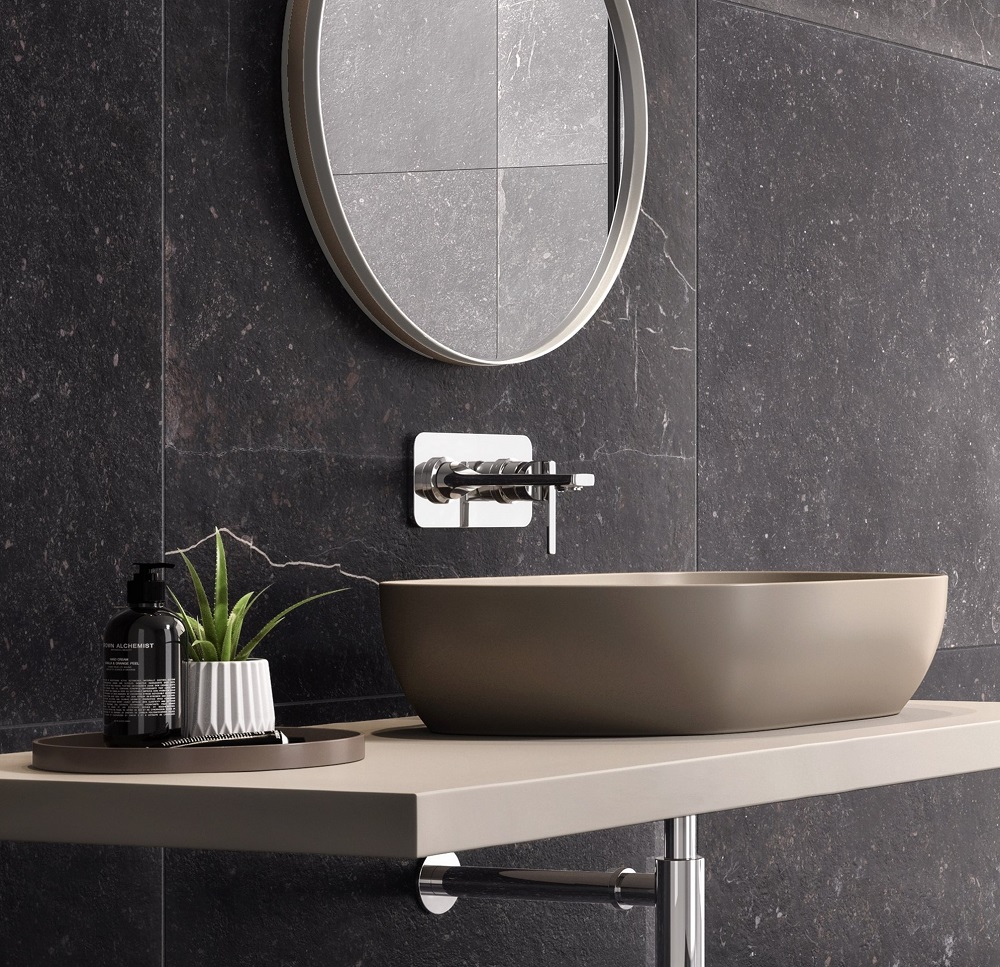 Cleanliness is very much in our thoughts and products that offer hygienic benefits, and easy cleaning will be a powerful feature in 2021.
Customers will appreciate sanitaryware featuring a glaze that does not allow grime to linger and slows bacteria's growth. Rimless toilet designs and those that offer integrated disinfectant flushes will be popular.
Shower toilets will be seen in more and more British bathrooms thanks to their unrivalled hygiene and comfort advantages.
"There are many benefits to shower toilets," comments Margaret Talbot. "Hands-free cleaning is hygienic and helps to stop the spread of illnesses, plus the cleaning and drying functions negate the need for toilet paper. For the consumer looking to stay at home, one is a vital consideration."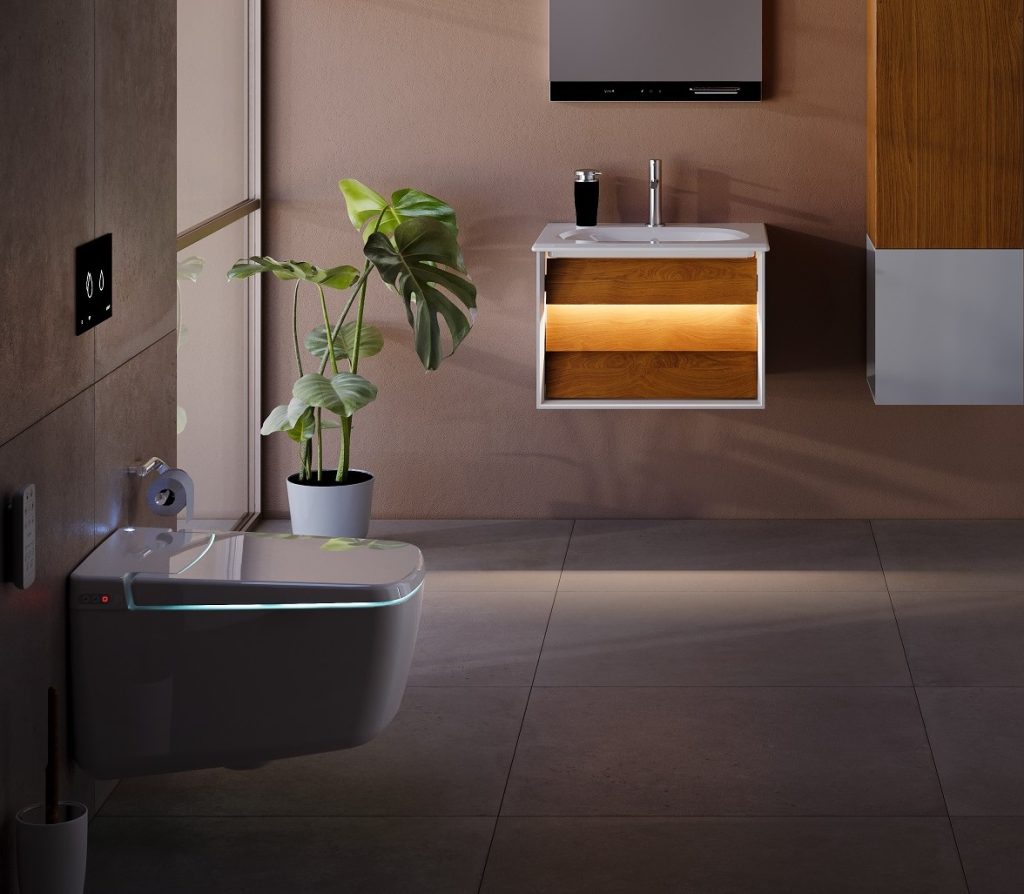 Margaret Talbot predicts that sales of wall-hung fittings will also continue to grow. "Easy to install frame systems and retrofit products such as Vitrus have made wall hung easy for anyone wanting the most hygienic and up to date look. Wall hung fittings give an uncluttered look which is very much in line with the bathscaping trend, and the bathroom is much easier to clean as there are no nooks and crannies and the floor can be cleaned without fittings getting in the way of the mop. Many of our wall-hung WCs feature Rim-ex – a rimless design that gets rid of one of the most unhygienic aspects of WC design without compromising flush performance."
About VitrA
VitrA is part of the Eczacıbaşı Group. Founded in 1958, VitrA has in recent years has expanded into international markets with over 70 per cent of VitrA's total output now being sold outside of Turkey. From 13 production facilities in Turkey, Germany, France, and Russia, VitrA produces a full range of bathroom products including over 5.6 million pieces of sanitaryware a year along with complementary bathroom furniture, brassware, and accessories ranges, which are distributed to over 75 countries on five continents. VitrA UK, based in Oxfordshire, has been supplying the UK bathroom market for over 25 years and is an active member of the Bathroom Manufacturers Association (BMA) and the British Institute of Kitchen, Bedroom & Bathroom Installation (BiKBBI).
In January 2021, VitrA will open a flagship showroom in Clerkenwell, London – a creative hub for architects, designers, and thinkers with dedicated areas for product specification, events, and workshops.
More news from VitrA
Pivtured Top: Equal bathroom furniture collection in black patterned oak reflects the consumer interest in finishes reflecting nature – pictured here with a Prickly Pear Cactus.