VitrA Bathrooms has published its fourth Design Update Magazine. Focusing on Wellness, VitrA invited a number of high-profile designers and architects to contribute to this increasingly influential design-led publication.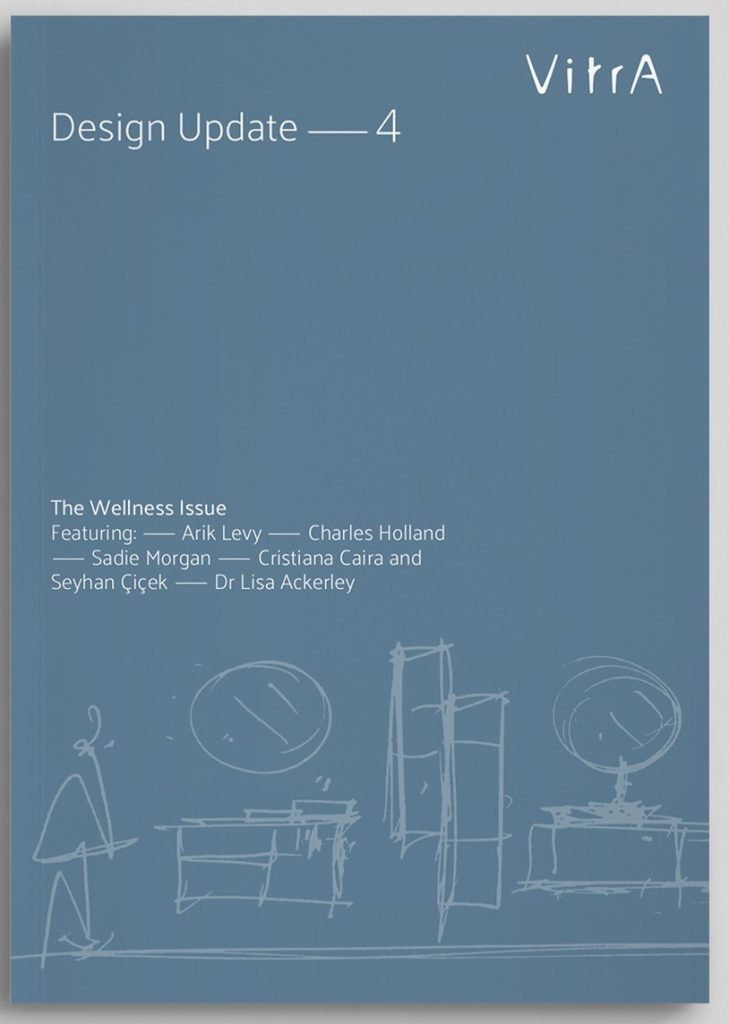 The design professionals include Professor Sadie Morgan OBE, who focuses on her motivation behind the Quality of Life Foundation and Arik Levy, the internationally renowned designer of VitrA's Voyage bathroom range, who examines bathroom spaces for wellbeing. Charles Holland, a respected architect, and commentator reflects on the 'smallest room', and Public Health and Design is discussed with hygiene expert Dr Lisa Ackerley. Child-centred design is explored with Cristiana Caira of White Arkitekter and Seyhan Cicek of VitrA's Innovation Centre. Readers are also treated to a pre-launch glimpse of the new Global Flagship Showroom VitrA is opening in Clerkenwell, London.
Margaret Talbot, European Marketing Manager, for VitrA "Wellness is at the front of many people's minds at present, whether that be physical health and safety or making better use of time at home or work – relaxing, unwinding, and practising self-care. There are vital areas where psychological Wellness and physical hygiene come together. This Design Update is aimed at finding those touchpoints and creating thought-provoking content from some of the leading voices."
Read VitrA's Design Update 4 – The Wellness Issue here
VitrA is part of the Eczacıbaşı Group, one of Turkey's most prominent industrial groups. Founded in 1958, VitrA is a leading bathroom manufacturer, which in recent years has expanded into international markets with over 70 per cent of VitrA's total output now being sold outside of Turkey. From 13 production facilities in Turkey, Germany, France, and Russia, VitrA produces a full range of bathroom products including over 5.6 million pieces of sanitaryware a year along with complementary bathroom furniture, brassware, and accessories ranges, which are distributed to over 75 countries on five continents.
VitrA UK, based in Oxfordshire, has been supplying the UK bathroom market for over 25 years and is an active member of the Bathroom Manufacturers Association (BMA) and the British Institute of Kitchen, Bedroom & Bathroom Installation (BiKBBI). In January 2021, VitrA will open a flagship showroom in Clerkenwell, London – a creative hub for architects, designers, and thinkers with dedicated areas for product specification, events, and workshops.
www.VitrA.co.uk