Retailers using Virtual Worlds design technology can now include products that enhance and protect tile and natural stone with the addition of the Schlüter-Systems' catalogue to the platform.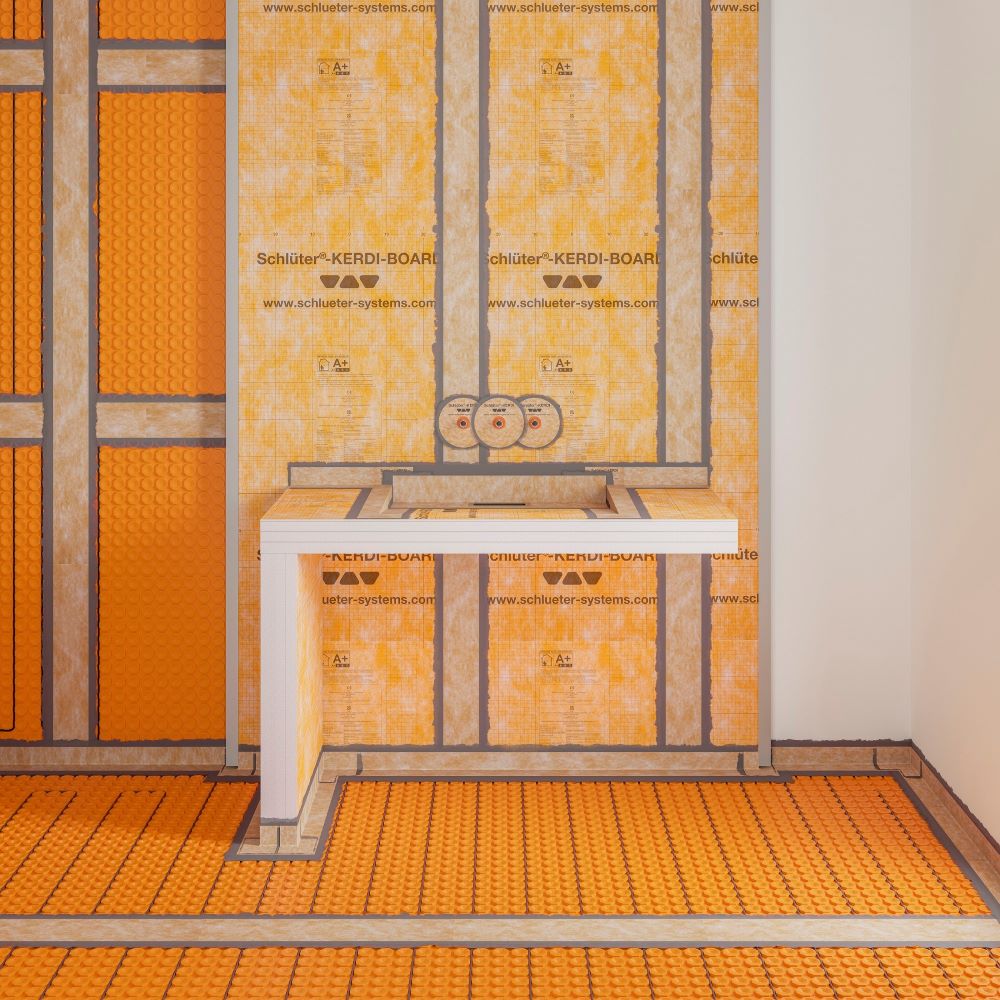 Tile installation products manufacturer Schlüter-Systems, offers everything needed to prepare for and protect an installation of tile or stone in a bathroom or wetroom. The latest catalogue, now available on Virtual Worlds, includes the Schlüter-DITRA range. When it comes to waterproofing, uncoupling, vapour pressure equalisation, load transfer and heat distribution, nothing parallels the DITRA uncoupling mat installed under tiles. The latest redesign of DITRA now features EasyCut gridlines that make the mat easier to handle and faster to cut, and an EasyFill design with integrated air release vents for better air circulation.
The catalogue also features the Schlüter-DITRA-HEAT and DITRA-HEAT peel and stick uncoupling mats, designed for attaching electric heating cables, and Schlüter-KERDI-BOARD, a tileable, waterproof backerboard which has multiple uses, such as creating a fully waterproofed wall or adding finishing touches such as a bench or shelving to a bathroom.
All of these and more are now available for Virtual Worlds' retailers to add to their designs at the click of a button. For more information, visit www.virtualworlds.co.uk