Bathroom manufacturer Roca has added three new WCs to its portfolio, offering even more choice of design options and functionality.
A new addition to the popular Debba range is the Rimless Comfort Height WC (pictured bottom) available as both back-to-wall and close-coupled back-to-wall, with a 4.5/3litre flush and soft-close seat and cover. Due to the complementary design of both WCs, they can be easily paired with other products in the collection, as well as several others to provide a full bathroom specification. The Debba collection has a wide range of solutions that, combined with its soft, square design, fit seamlessly into any bathroom space.
Also new to the Roca portfolio, is The Gap Rimless Comfort Height close-coupled back-to-wall WC (pictured top), with a 4.5/3litre flush and soft close seat and cover. The Gap collection delivers both a compact and functional style. Its wide range, including the new Rimless Comfort Height WC enables full optimisation of any bathroom space, while its sleek, modern and stylish lines make it an ideal solution for any contemporary bathroom design.
The rimless aspect of the WCs adds another level of hygiene, simplifying and easing the cleaning process altogether. With no rim, the smoother inner walls eliminate areas for bacteria to thrive and therefore prevent a build-up of dirt. When flushed, the improved design not only prevents splashing, but also distributes the water around the entire bowl, reaching higher and cleaning the entire surface, acceding EU standards.
The added benefit of comfort height helps to future-proof the bathroom, ensuring those with mobility issues can use the WCs comfortably.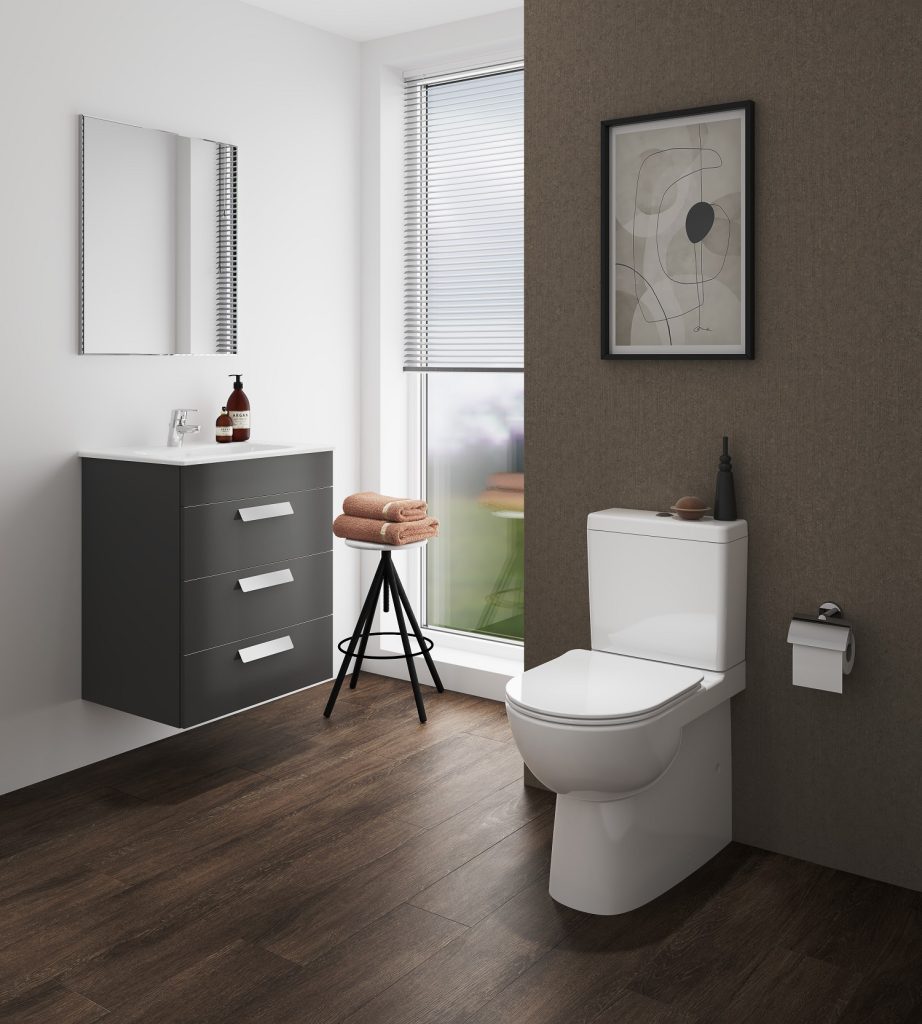 About Roca
Roca is a company dedicated to the design, manufacturing and marketing of products for the bathroom space, as well as ceramic floor and wall tiles for architecture, construction and interior design. The company operates in 170 countries with 84 production centers and a workforce of 24,000 professionals worldwide.
The family company is the market leader in Europe, Latin America, India and Russia. It also has a strong presence in China and the rest of Asia, the Middle East, Australia and Africa. Thanks to this, it is a world leader in its activity.