The Ritmonio DOT316 round taps range is manufactured from AISI 316L stainless steel, delivering both functionality and aesthetics for hospitality venues.
DOT316 Round takes its name from the perfect and harmonious geometries of the archetypal circle shape, which in this new version is reflected in both the body and the spout of the tap, for a simply sophisticated bathroom. A great alternative to the straight lines of DOT316, DOT316 offers a new option for those who love more delicate and sinuous lines.
DOT316 Round features 'rotative' controls that enhance this design that is so distinctive of the collection. The collection also maintains water-saving features, to meet the needs of all users.
Available in brushed black and brushed champagne stainless steel, DOT316 Round offers a touch of modernity and greater freedom when planning and designing.
A new balance between shape and functionality, DOT316 responds to new interior design trends.
Technical Features:
This series is among Ritmonio's products with water-saving features, characterized by the ECO water flow – delivering less than 9 l/m – it is designed to encourage consumers to use environmental resources responsibly.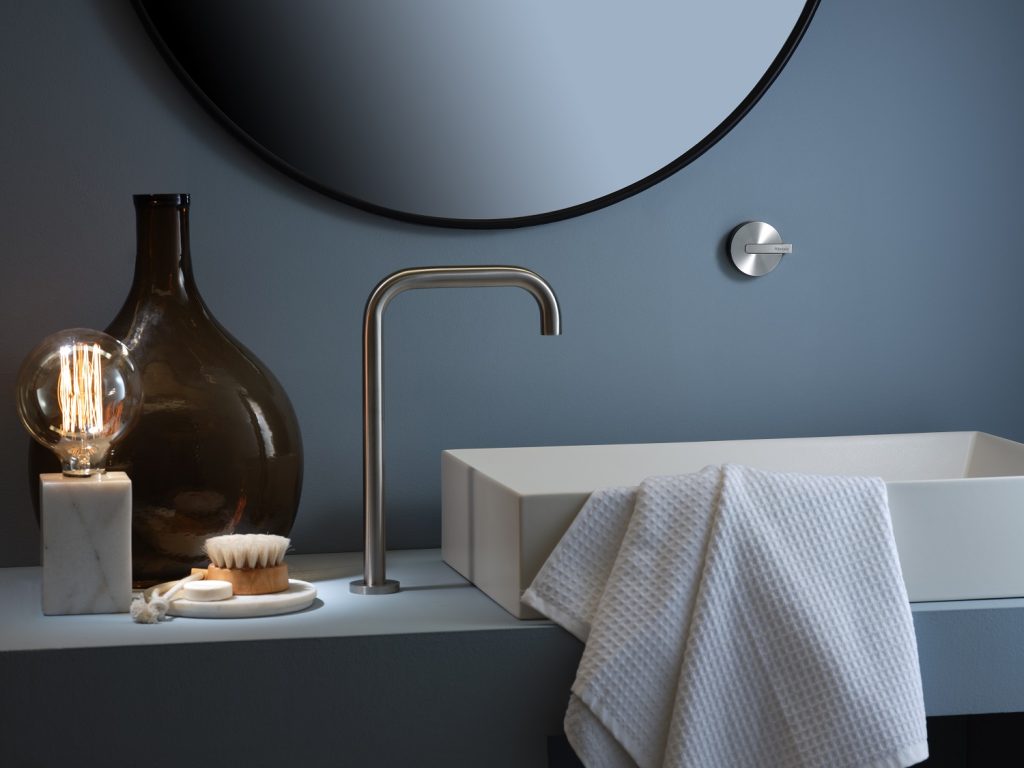 About Ritmonio
Ritmonio has manufactured safety valves and brass, copper, aluminium and stainless steel components for 70 yrs. In addition, the Bath and Shower Division produces designer taps and fittings for bathrooms. By combining fine craftsmanship, design and production skills, Ritmonio creates exclusive and authentic Made in Italy products that are functional yet stylish and eco-friendly.