Saniflo UK is reporting immediate success with the launch of its Kinedo Kineprotect screens, designed to keep people safe in work and public spaces. The Kineprotect glass screens are mounted on aluminium profiles and feature stainless steel feet, making them durable, warp-free and immune to clouding from cleaning products, unlike plastic options. Kineprotect screens blend seamlessly into the working environment and don't take too much working space,
Island Street Deli – an upmarket artisan coffee shop and delicatessen in the popular seaside town of Salcombe in Devon – opted for Kineprotect screens when it opened at the beginning of July. Deli owner Mark Khaury was keen to ensure safe transactions between customers and employees, without spoiling the chic setting of the Café Deli.
Three Kineprotect screens have been installed on the serving hatch each featuring a gap through which to pass consumables and to take payments. The screens blend seamlessly into the working environment and don't take up too much working space, providing Mark and his team with a great solution.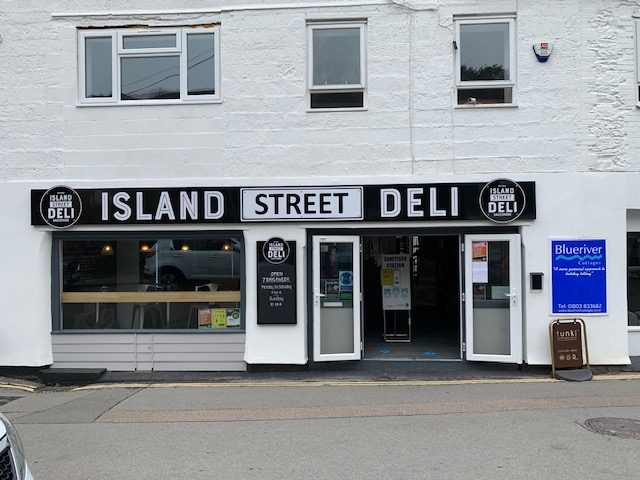 "We had been looking into the availability of screens in readiness for opening. We have socially distanced the tables in the coffee shop, but required some panels for the counter to separate customers from staff. To be fair the Kineprotect panels are very stylish and hardly noticeable, so it doesn't affect the atmosphere in store at all. They are easy to keep clean and maintain which is a big plus. Customers have been overwhelmingly positive at all the measures we've taken and we are getting compliments about the screens," says Island Street Deli owner Mark.
The team of employees at Island Street Deli have returned to work safe in the knowledge that they and their customers are adequately protected. Now, they're all looking forward to a busy summer season.
For more information please visit www.kinedo.co.uk/kineprotect-glass
www.saniflo.co.uk 020 8842 0033