The SUPERPLAN ZERO shower floor is the latest product from Kaldewei created by the Berlin designer Werner Aisslinger. Available in over 50 different dimensions, the sustainable enamelled shower surface is easily accessed from three sides.
Designed to be installed at floor level, the shower surface has very narrow edges so it is possible to tile directly up to the shower edge to create the impression of almost invisible joints. The waste is close to the wall to enable comfort when standing and safety when moving around the shower area.
There are over 50 different dimensions from 70 to 180 centimetres, diverse surface variations and a wide range of colours, all of which make the Superplan Zero even more attractive. Whether in large or small bathrooms, building owners, planners and installers have full flexibility. The shower surface is available with the almost invisible, anti-slip surface finish Secure Plus, upon request. The Superplan Zero is 100 percent compatible with all the sealing sets, assembly systems and waste fittings from Kaldewei.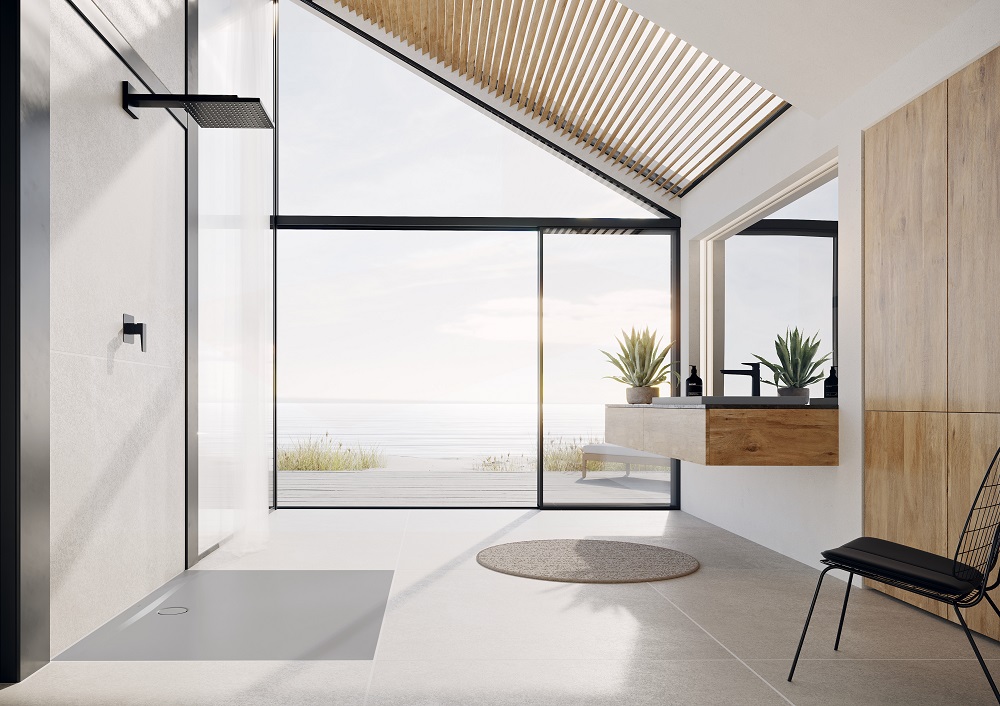 The base is made from sustainable, long-lasting and 100 per cent recyclable steel enamel. The glass surface is applied to the steel using a special process and this is what gives it such a luxurious finish. Kaldewei claims to be the only steel enamel manufacturer that produces the enamel (or the basic substance for the glass coating) in-house with a secret formulation.
To launch Superplan Zero, the well-known musician and photographer Bryan Adams worked with leading choreographers and dancers and shot six different motifs. The aesthetic, powerful movements of ballet dancers are captured on a "stage" made of precious steel enamel, bringing the sensual serenity of the shower moment to the fore.