Showering solutions manufacturer Coram UK has announced the resignation of long-standing Managing Director, John Blackburn.
Coram UK has announced that UK Managing Director John Blackburn will be leaving the company in November to seek a fresh challenge in the sector.
Well-known and respected in the bathroom manufacturing sector, Blackburn joined Coram UK as managing director in 2014 after a three-year stint as MD at Twyford. He successfully steered Coram UK's brands, which include Impey wetrooms and Coram Showers, through a period of significant growth and adjustment.

As an experienced strategist and innovative business leader, his vision, passion and commitment to the Group has been unrelenting, as shown by the successful and timely delivery of the recent high-profile UK transformation project.
With progress underway for significant expansion of brands into specialised high-end bathroom outlets, as well as continued focus on the core healthcare, installer, merchant and specification marketplaces; Blackburn's timely exit sees the brand primed for future successes.
Blackburn said: "I have enjoyed my time at Coram UK immensely and would like to thank my colleagues for their support and hard work over recent years.
"My decision to step back is motivated by my desire for a new challenge and to build upon the lessons learnt in growing both UK brands across multiple markets."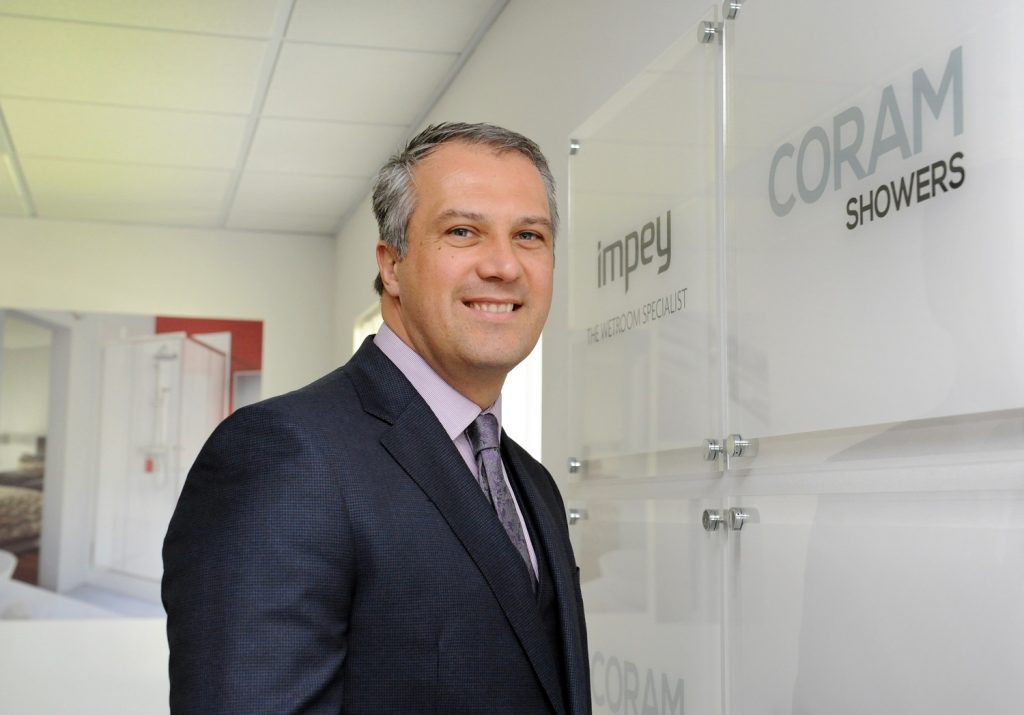 He will be succeeded by Steve Huntly, who has been with the business in the role of Group Sales Director, since April 2017 and has designed and executed plans for a comprehensive restructure of the UK sales division including the advent of a new retail sales division.
Said Huntly: "I am incredibly excited to step into a new challenge at Coram Group and am looking forward to driving sustainable growth and progress across our whole showering solutions portfolio.
"It's an extremely exciting time for our group, as we focus on significant new UK product launches and partnerships with our sister brands from across Europe.
"I would like to offer my sincerest good wishes to John who will be greatly missed by all at Coram UK."