Despite the state of disrepair, the new owners were attracted to the property by its innate Georgian attributes; high ceilings, tall windows, legible spaces and decorative mouldings. The property had been vacant for years, but uniquely had a separate 1-bedroom lower-ground apartment below a 3-storey townhouse
New electrics, plumbing, kitchens, bathrooms and lights were installed throughout to make the building fit for modern use.
The challenge for the architects was to reconfigure and extend the space to create a 2-bedroom lower ground apartment and 3-bedroom family home, whilst maintaining and celebrating the character of the building. At lower ground level, the original coalholes were extended beneath the front garden to allow for an additional bedroom and en-suite, and the rear lightwell position was reversed to allow more daylight in, taking advantage of the south-east aspect. This also created a new lateral connection between the ground floor living spaces of the house and the garden, which was reinforced visually with large thin-framed sliding glass doors.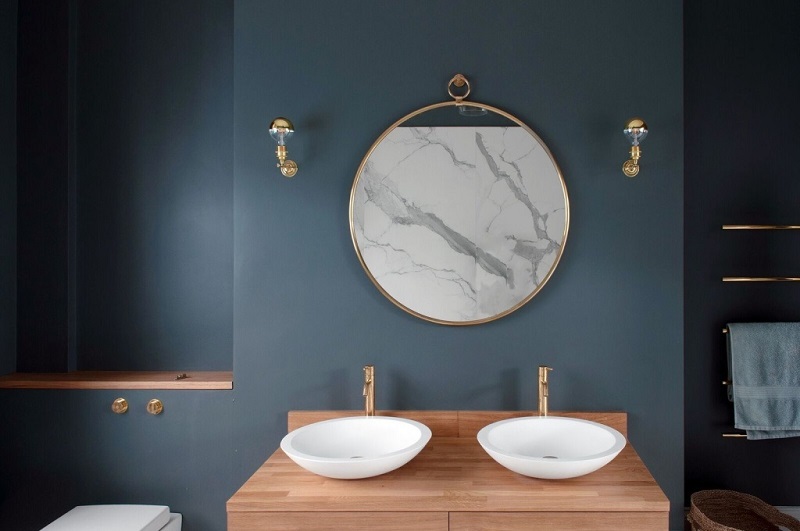 The rear extension, faced in Danish brick, is designed to reflect the tall proportions and handmade patina of the original building. A slot roof light and exposed brick wall allows the original rear facade to be read from the inside, defining new and old. The garden was landscaped and planted to provide an oasis in this dense urban setting. A meandering path leads back to a secluded patio sheltered by a cherry tree, and a small fountain contributes a soundtrack of running water.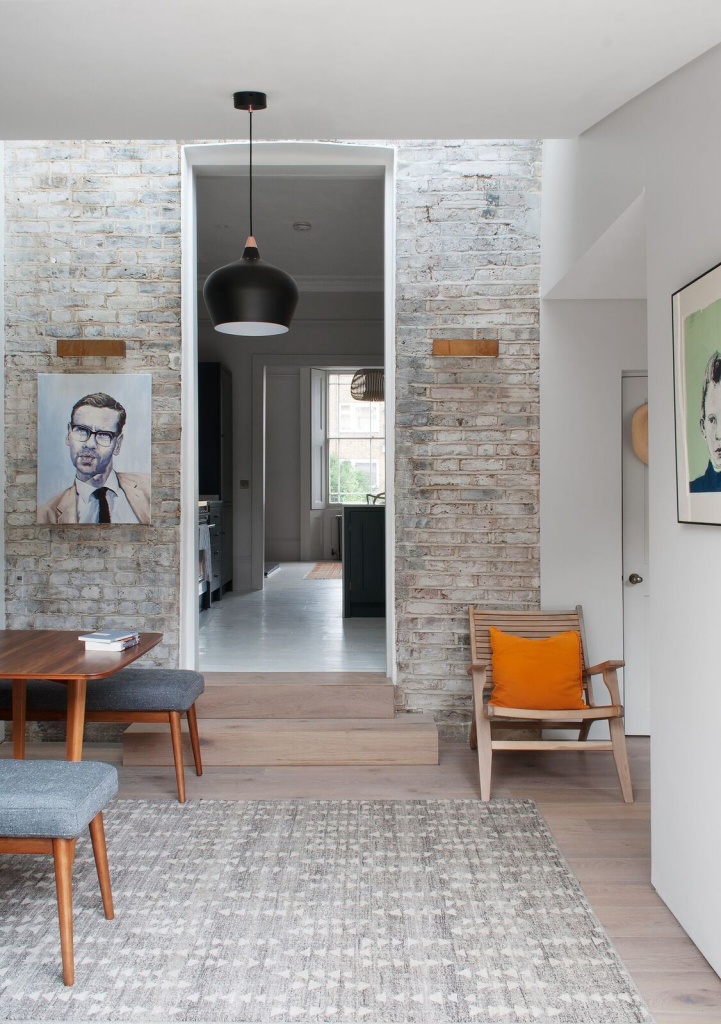 Internally, years of unsympathetic alterations were stripped back. Original mouldings, fireplaces, floorboards and window shutters were revealed and refurbished, bringing back the original character of the rooms. This was combined with a light-touch interior design, allowing the client's mid-century furniture and art to take centre stage.
"It was a pleasure to work with Bianca and James from the beginning to the end of our project – and beyond. We would happily recommend InsideOut to anyone looking for committed, professional architects." Clients Neil & Angela Morgan.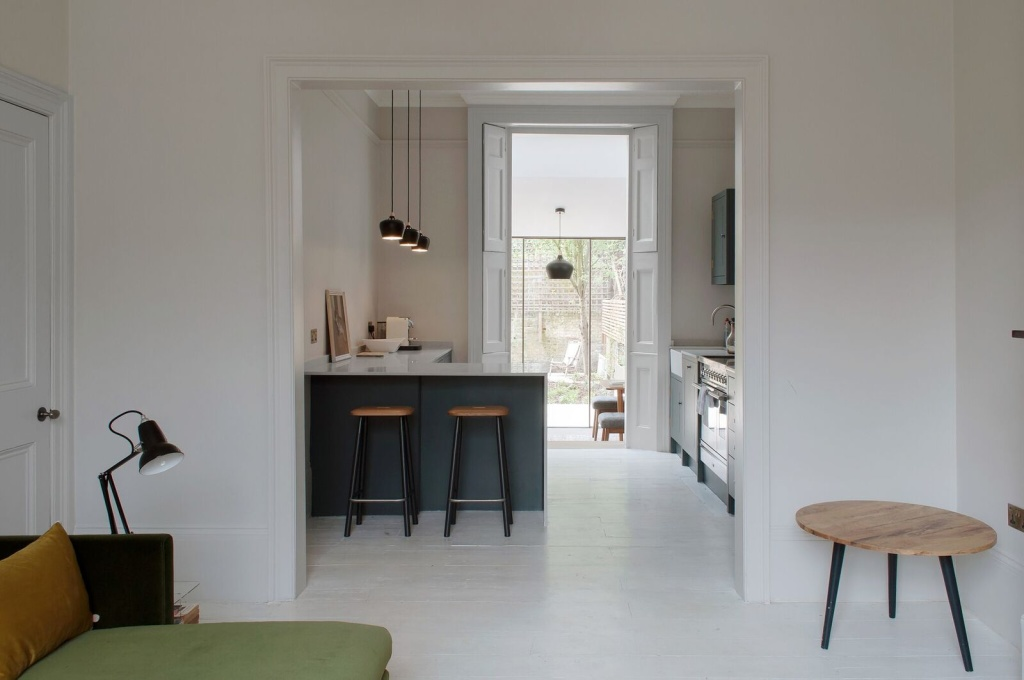 About InsideOut
InsideOut was established in 2002 as a full service architectural and interior design practice. They aim to make experience-led architecture that quietly enables and inspires life to take place. They have cross-sector experience in residential, commercial and retail projects. A RIBA Chartered Practice with ISO 9001 and ISO 14001 certification. All its Architects are individually registered with the Architects Registration Board (ARB).