Ideal Standard has launched i.life, a total bathroom solution for the everyday.
i.life, A and i.life S are available now, having launched this month, with i.life B arriving in September 2022. The i.life collection was crafted in collaboration with Italian design studio Palomba Serafini Associati (PS+A) and enables users to create a bathroom they can enjoy day after day, with all the pieces needed to support modern living, from basins and furniture units to baths and toilets.
The i.life collections can also be mixed with solutions from other ranges through the Singular™ concept from Ideal Standard. Singular™ was specifically developed to streamline bathroom design and simplify the selection process, enabling architects, designers, retailers, tradespeople and end-users to create tailor-made spaces for every project.
Ideal Standard's Chief Design Officer, Roberto Palomba, said: "The i.life bathroom collection is a true example of design that creates a backdrop to good living; design that fosters a safe space for life and love to happen, no matter what size or shape your bathroom may be. It's a smart, versatile collection where design, comfort and hygiene come together beautifully and we can't wait for our customers to experience it in their homes."
i.life A
A selection of basins, toilets, bidets, baths, enclosures and furniture, i.life A is characterised by soft, rounded ceramics and accessible design, both practical and beautiful, i.life A helps to create a safe environment.
The basins in i.life A come in four different sizes and there are two pedestal options, with both elements combining to create a sculpture-like piece in the bathroom, making them easy to pair with other products throughout Ideal Standard's portfolio through Singular™.
What's more, all the pieces in i.life benefit from Ideal Standard's industry-leading engineering and technology. The toilets of both i.life A and S feature RimLS+ hygiene technology to ensure the entire bowl is cleaned with every flush, while water-efficient functionality helps to support a sustainable lifestyle. The collection offers wall-hung and floor standing options for its bidets and toilets, with the toilets all benefiting from a soft-close seat for smooth operation.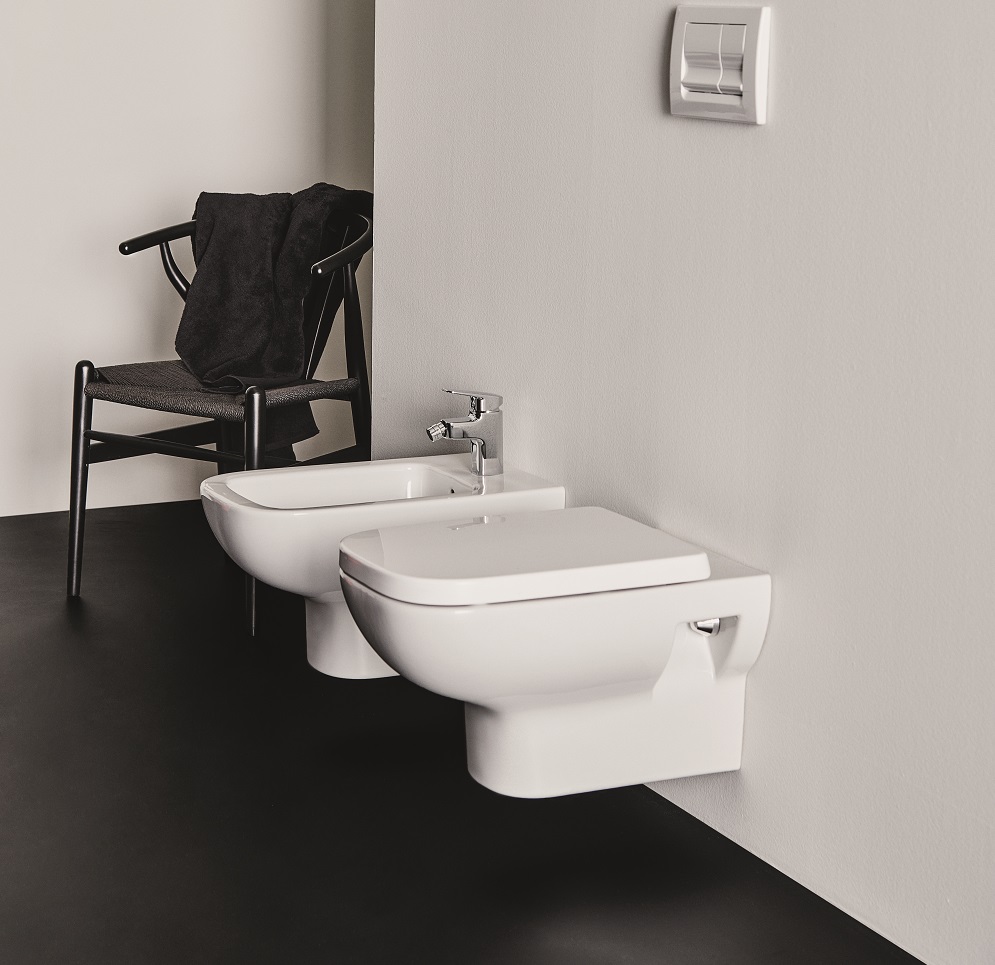 i.life S
i.life S has a contemporary, space-saving, soft-square design, featuring a variety of ceramics and furniture – including basins, WCs, shower trays and vanity units. i.life S complements smaller spaces, and is perfect for ensuites and under-the-stairs bathrooms, with washbasins available from 45cm and vanity basins from 50cm. The vanity units and washbasin units offer further space-saving options, helping keep rooms neat and tidy while complementing the aesthetic look. A number of storage sizes, colours and handle options are available too, with one and two drawer vanity units available between 50cm and 80cm, making it simple to create the ideal bathroom for each individual project.
The ceramics and furniture of i.life A and S are also complemented by i.life's bathing, enclosure and shower tray options which can enhance smaller bathroom spaces. The design-led baths feature a contemporary, curved style to match the wider range and are made of Idealform and Idealform plus ceramics, to ensure durability and heat retention. Multiple sizes of single and double-ended baths are available, with the water-saving options on offer restricting water use to just 139 litres, without affecting the internal size of the bath. This makes the bathing products in i.life a truly versatile choice.
The new i.life 8mm semi–framed enclosure range embodies quality and performance. At two meters tall, the enclosures feature slim, polished, aluminium profiles and long solid handles, for an elegant, modern aesthetic. The products are also timer-savers, with features like 'IdealClean' glass treatment and click and clean can reduce cleaning time by up to 90%, while soft-close slider options add an extra premium touch.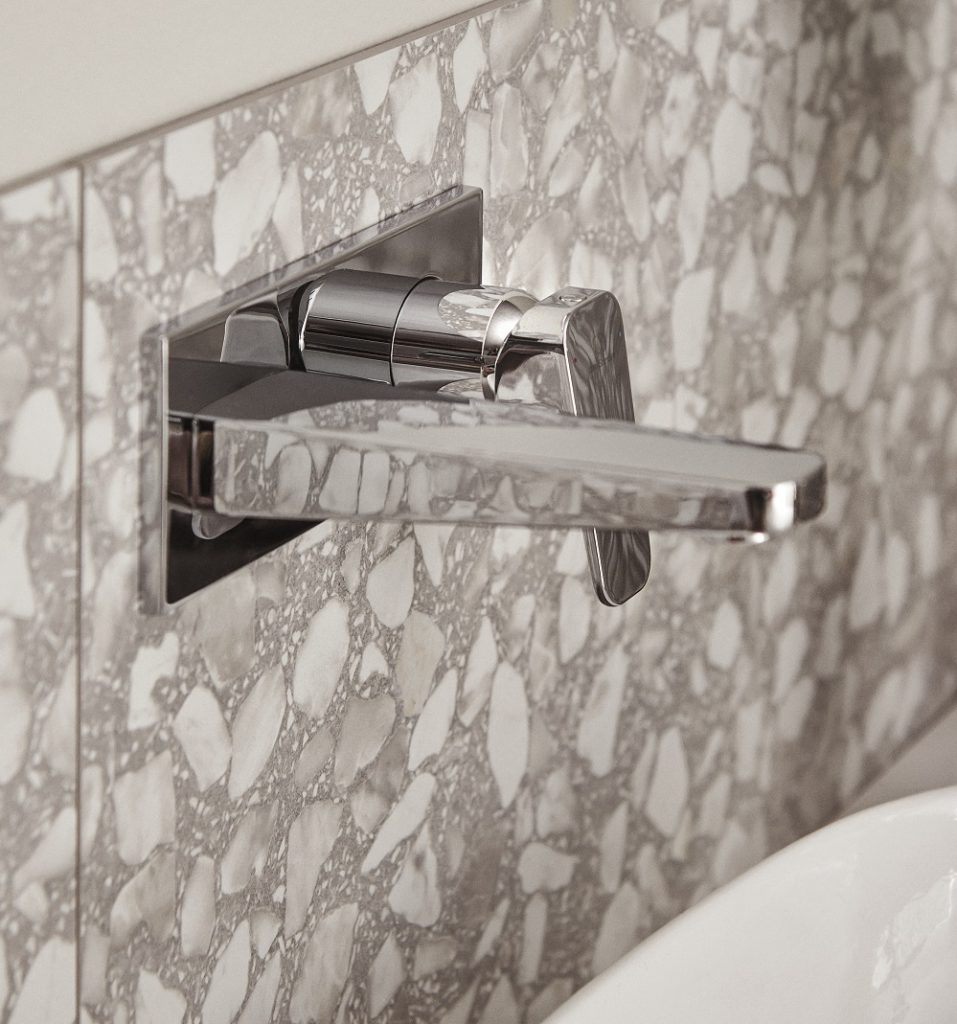 A wide choice of models is on offer, including; pivot, infold, one & two door sliders, corner entry, quadrant and offset quadrants, all in various sizes. Bath screen and 8mm wetroom options allow for alternative installations and layouts too.
Completing the i.life shower solutions, the Ultra Flat S shower trays are just 30mm thick, coming in over 25 different sizes and four matt finishes to create a cohesive look in any bathroom. The trays feature a robust gel coating that gives a textured stone finish and vital anti-slip properties, and with so many options available, i.life is a truly versatile selection.
Installation is easier than ever too with EasyFix®, reducing installation time by 30 per cent on the whole, with those products that feature EasyFix+® cutting times in half.
i.life A and S are available now, with i.life B available from September 2022.
For more information, visit: https://www.idealspec.co.uk/product/i.life.html