The Tempesta 250 system is now available in round and square designs offering architects and designers installation flexibility.

Rain showers remain a desirable feature of the modern bathroom with more than half of British people (54%) keen to have a large shower head that offers full-body coverage when showering.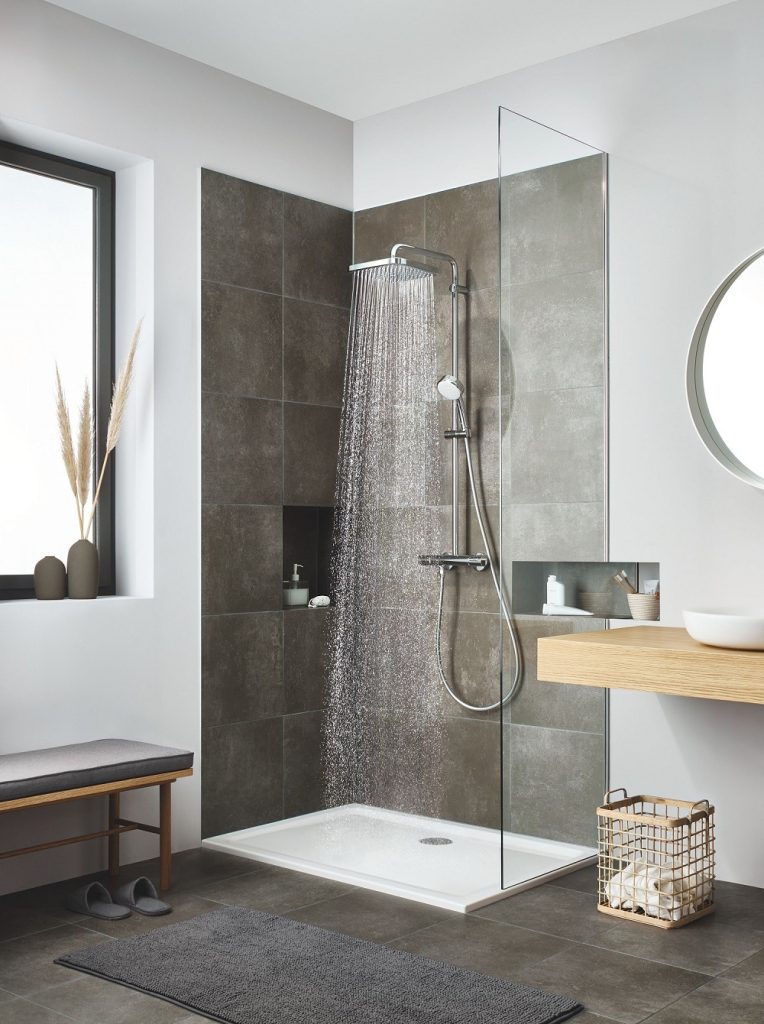 With its full-face Rain spray and a generous diameter of 250mm, the new GROHE Tempesta 50 head shower, which is manufactured in the brand's own shower competence centre in Lahr, Germany, is designed to impress in every aspect.
Thanks to its slim, minimalist form and elegant chrome finish, it is an ideal solution for any modern bathroom design. From both round and square designs, the Tempesta 250 is also available as a single head shower, in a set with a shower arm or as a complete shower system.
Equipped with the water-saving GROHE EcoJoy technology, which uses a flow restrictor to reduce the water consumption to a more sustainable 9.5 litres per minute, Tempesta 250 promises showering comfort with a good conscience, and a perfect shower match for the 54% of Brits who would like a shower that could assist them in being more sustainable in their day-to-day life2 . At the same time, the perfect geometry of the nozzles on the shower head ensures that the water flow remains powerful – for a voluminous shower experience that doesn't
compromise on performance.
● Features a full-face Rain spray designed to cover the whole body
● 250mm diameter shower head in round or square designs
● Integrated water flow limiter, GROHE EcoJoy, offers sustainable water use with
compromising on shower experience
● A range of product variants allows greater flexibility to cater to individual customer
specification and demand
For more information visit the website.
More news from GROHE