The iconic duka shower enclosures feature a striking matte black finish and are metropolitan in mood.
The matte black profiles distinctly enhance the glass and, together with other matching details such as the hinges, handles and supports, give shape and presence to the shower enclosure. This style can be seen on duka's acqua 5000, acqua R 5000, gallery 3000, libero 3000 and libero 5000 enclosures.
The libero 3000 enclosure also includes geometric silk-screen printing on the glass reminiscent of wrought iron frames typical of industrial spaces, creating a striking effect that adds character to the room and makes the shower enclosure a statement piece.
libero 3000 is available with a six-square or eight-square grid. The support of the glass wall is fixed to the side profile that closes the grid continuously, for a precise and visually clean result.
duka enclosures are available with 6 or 8 mm thick safety glass and can be adapted to any space or environment. Each shower enclosure is made to order, hand finished and supported by the best technologies. The design and attention to detail of each model are combined with the essential criteria of innovation, practicality, safety, high quality and customization.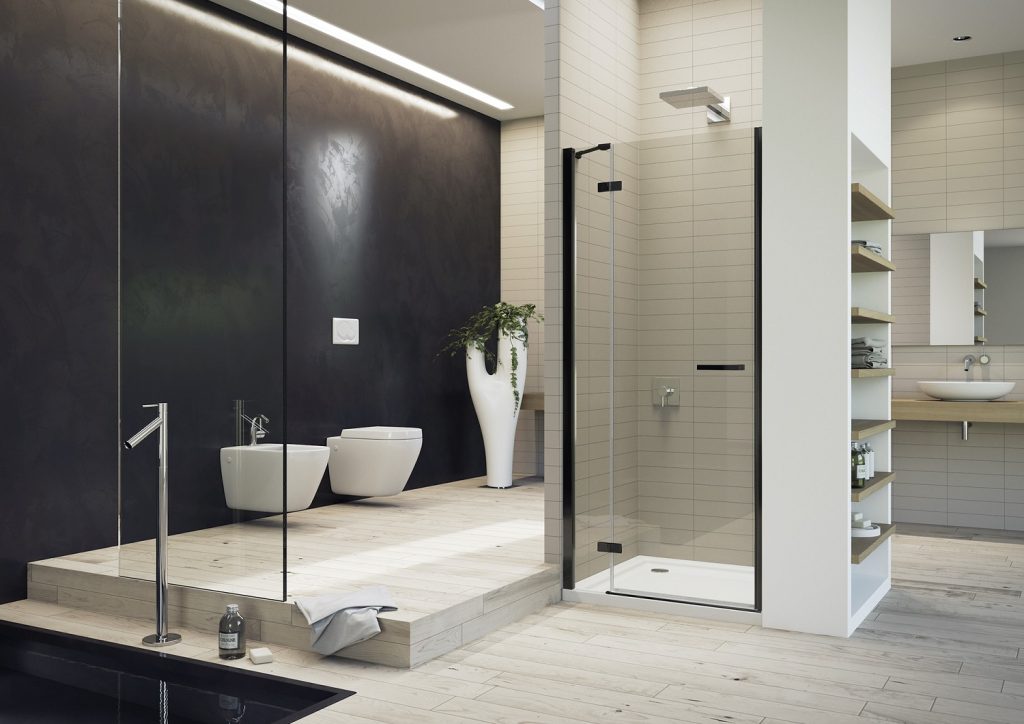 +39 0472 273 100