D-Neo from Duravit is a completely customisable range of washbasins, furniture, WC's, baths and basins and comes with a lifetime guarantee on the ceramic elements in the range for selected countries.* The sophisticated entry-level range, by Belgian designer Bertrand Lejoly, has been created to outlast short-lived trends.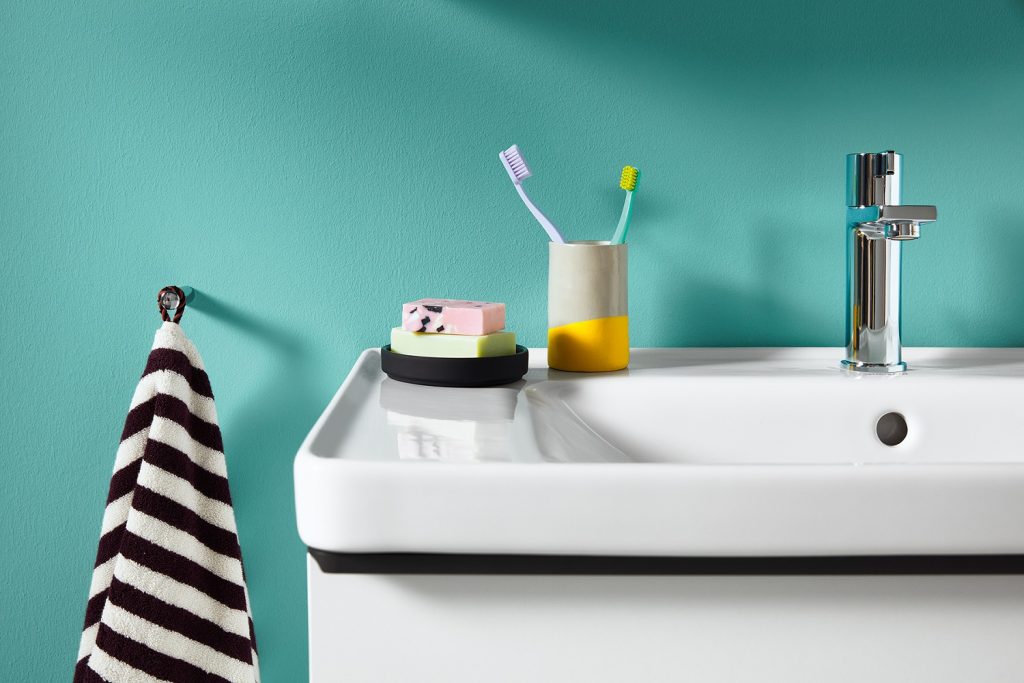 Versatile D-Neo is component-based and includes a wide range of washbasins: from furniture and built-in variants to hand rinse basins and above-counter basins. The washbasins feature an all-round rim and the matching vanity units are eye-catching and practical with added storage space. The above-counter basins are available in oval or round variants.
All the toilets come with the Duravit Rimless® technology and can be ordered with the antibacterial HygieneGlaze ceramic glaze, achieving perfect flushing results with just 4.5 litres of water. The D-Neo series also offers a matching bidet.
A further highlight in this price segment is the free-standing DuraSolid® bathtub with its velvety look and feel and a style reminiscent of the oval above-counter basins. At just 1600 mm in length, it also perfectly showcases smaller bathrooms.
Built-in bathtubs made from sanitary acrylic with one sloping backrest are available in five sizes ranging from 1500 x 750 to 1800 x 800 mm. The 1800 x 800 mm version can also be ordered with two backrests.
The built-in bathtubs also come in a whirl version for that extra-special feel-good factor. Six flat water-air nozzles arranged in the side walls create a beneficial massage effect.
Available in widths of 410 to 1400 mm and numerous design options, the D-Neo furniture perfectly complements any bathroom. Three new wood-look décors complete the selection of D-Neo furniture finishes bringing the total to 13. A harmonious overall picture is produced when combined with the ergonomic handle in a diamond-black finish; this mirrors the curve of the console panels and washbasins. The indirect light provided by the matching circular mirrors from the Light + Mirror range creates a pleasant ambience. The mirrors and mirror cabinets are available as a rectangular option with LED edging lighting at the top, guaranteeing ideal illumination of the washing area.
Washbasin mixers with the FreshStart feature are also available for the first time: cold water flows in the central position. Hot water is only added when the user deliberately moves the handle to the left, limiting the energy-intensive production of hot water to situations where it is actually needed.
Thanks to the selection of D-Neo ceramic elements, the high-quality furniture, wide range of bathtub options, and matching faucet range, it's possible to customize any bathroom in top quality and for an attractive price.
*Lifetime garantee us for the ceramics only – not the complete range.