The new Ruy Ohtake countertop washbasin collection by Roca has been designed by Brazilian architect, Ruy Ohtake. The collection is available in two different designs and with six colours, including white, matt white, pearl, onyx, beige and coffee.
The elegant walls of the basins were created thanks to Roca's Fineceramic® technology. The ultra-thin edges are only 5 mm, and up to 40% lighter than conventional basins. Fineceramic® is also up to 30% more resistant than most ceramics, meaning that the very thin, defined walls can be achieved without compromising durability.
In addition to their unique strength and design, being 100% ceramic means that the Ruy Ohtake basins are easy to clean, non-porous and resistant to abrasive cleaning products. This makes them a perfect addition to any stylish bathroom space, including family bathrooms, master en-suite or downstairs cloakroom.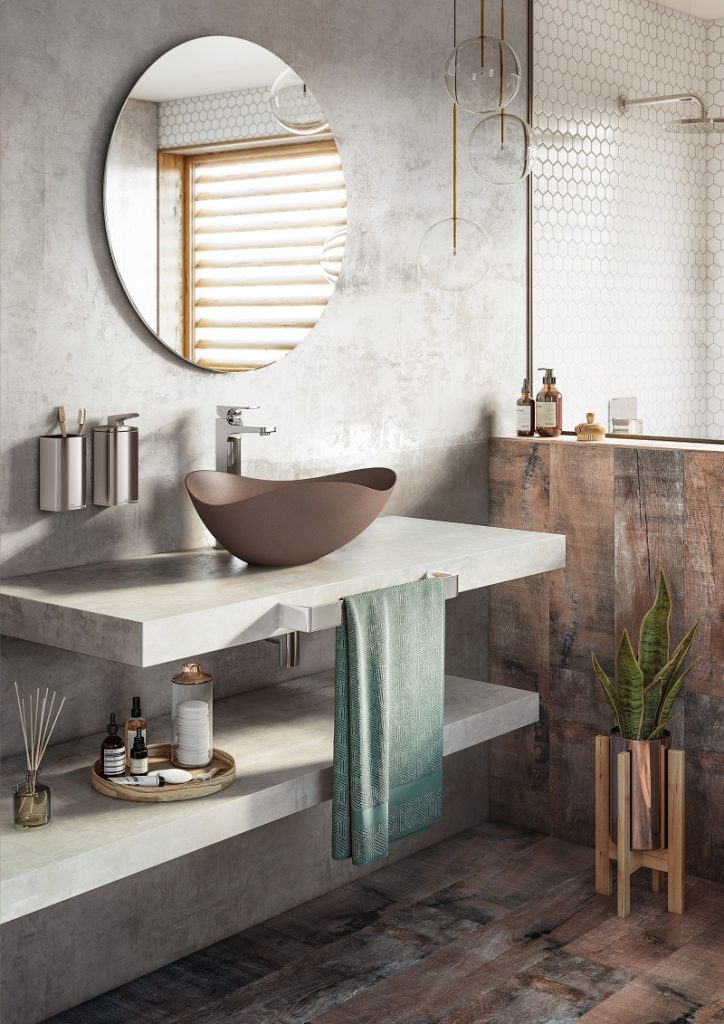 Roca's Savana countertops provide the perfect complement to the Ruy Ohtake washbasin collection. In keeping with the trend for modern, open storage in the bathroom, the Savana countertops offer a stylish alternative to a full vanity unit. The countertop is made from high-quality materials to ensure maximum durability, enabling it to be seamlessly integrated into any bathroom space. The Savana countertops provide an elegant, minimalist finish, which perfectly complements the basins and provides the perfect way to showcase the unique shape of the basin.
To finish the look, Roca's Escuadra basin mixer taps are the ideal partner – either the smooth body extended basin mixer or the wall-mounted three hole basin mixer. The Ruy Ohtake by Roca collection, has already been awarded two major international awards: a respected International Design Award (IDA) and a Red Dot Award 'best of the best', the highest recognition of the prestigious German award. -ends-
This unique range was developed with organic lines and a timeless design, with inspiration taken from the elements of nature – the shape of the waves, the horizon line and the purest form of design, the egg. The result: a beautifully sculpted exclusive collection of basins, to transform any bathroom into an elegantly completed space. As Ruy Ohtake concludes "The beautiful challenge is to make the dialogue between geometry and nature, with its irreverent curves…"
For more information visit www.uk.roca.com.