In the wake of the pandemic, bathroom spaces have become a place to recalibrate. The 1918 influenza pandemic shaped the modern bathroom with a new focus on sanitation and, in the same way, the COVID-19 pandemic has not only freshened up our hygiene focus, it has renewed the zest for beautiful design as we prioritise space to relax and rejuvenate. With home entertaining also now back on the agenda, creating the wow factor is back in vogue.
Designing a statement bathroom can be achieved in a myriad of ways from introducing a bold colour scheme to utilising a standout statement piece such as a freestanding bath or totem basin. Whilst selecting one stand-out piece will anchor your own personal style, selecting products from a cohesive collection guarantees symmetry.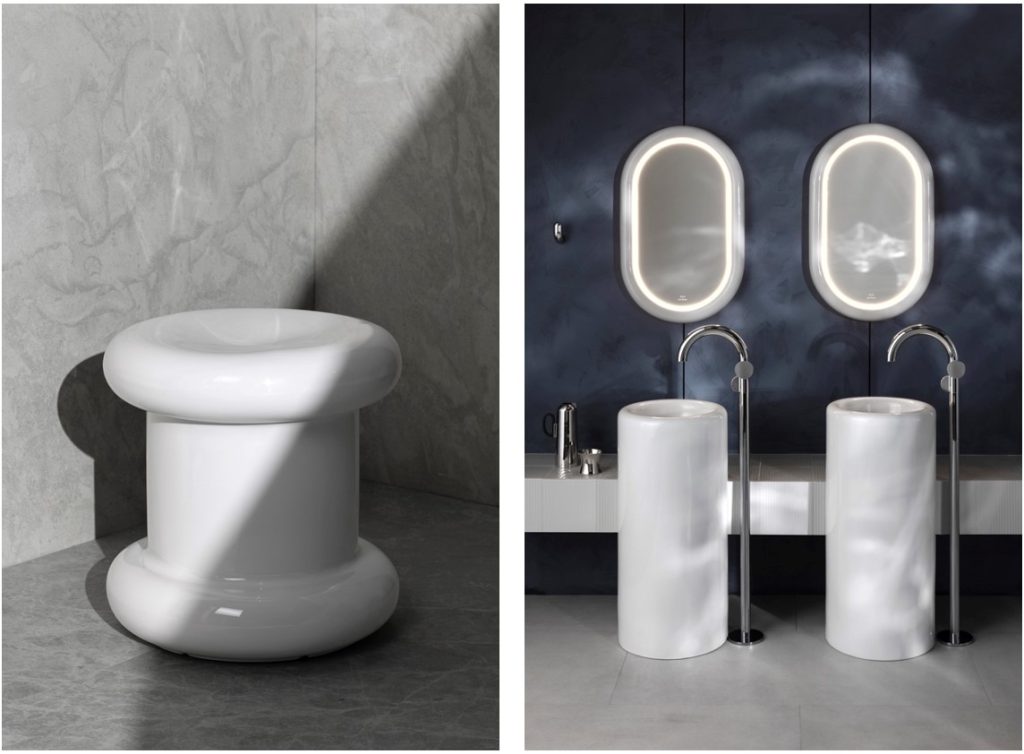 Round and about
Liquid from VitrA is a new comprehensive range designed in collaboration with Tom Dixon and is the first-ever bathroom range by the acclaimed British designer. Like much of Tom's recent work, the new collection is aligned with his increasing use of round-edged aesthetics. The designs have been inspired by elements of pop art, such as Jeff Koons and his Balloon Dog and the work of Claes Oldenburg, as well as the sculptor Barbara Hepworth's geometry of soft forms and use of rounded marble.
VitrA's design director, Erdem Akan tells us "If you get the core pieces right, you can create combinations and potentials – creating more with less. The result is Liquid, a range that is wholly new and yet somehow familiar."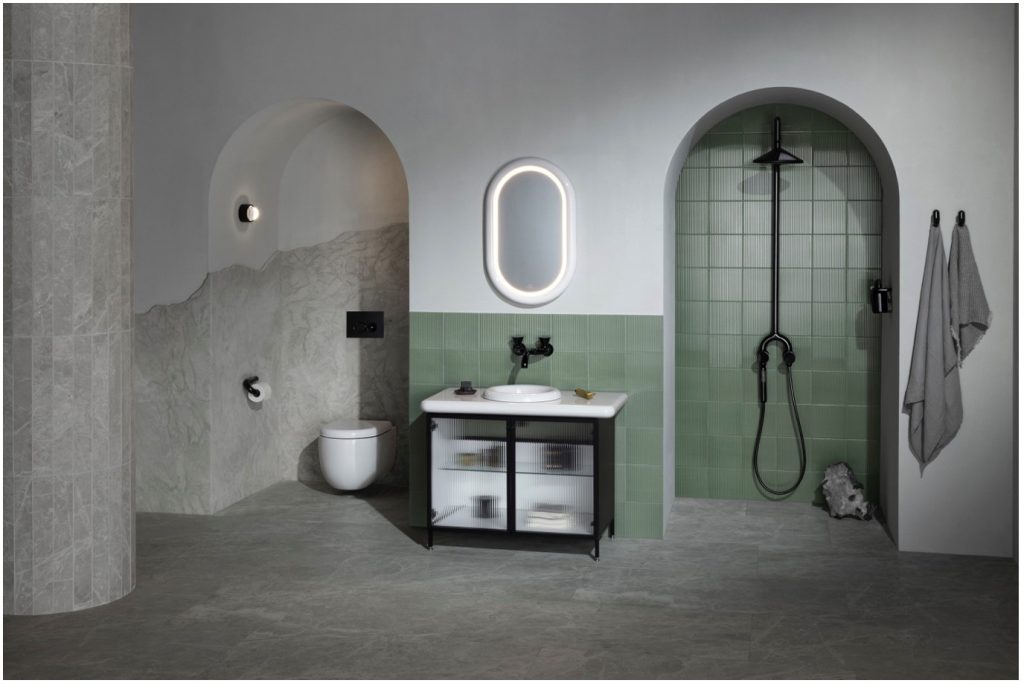 Bathing beauties
Freestanding baths effortlessly deliver the wow factor bringing drama and elegance to bathrooms. Oval or circular baths promote a contemporary aesthetic and are spacious enough to cater for all family bathroom needs.
Studies on the psychology of shape tell us circular shapes are pleasing to the eye and promote a sense of well being. Sven Rensinghoff, head of marketing and product development at Bette agrees "Baths with contemporary curved shapes are becoming even more popular as they can be comfortable for both the eye and the body. Taking their inspiration from nature, they can help to create a welcoming bathroom design and can also be extremely comfortable to use."
Bette baths are available in over 400 colours so adding a touch of individuality is simple to do from the outset. The BetteEve Oval is natural, comfortable and perfect for two to bathe together because the ellipse has two focal points. The BetteEve baths are a generous 180 x 100 cm, with symmetrical backrests on both sides and a central waste outlet.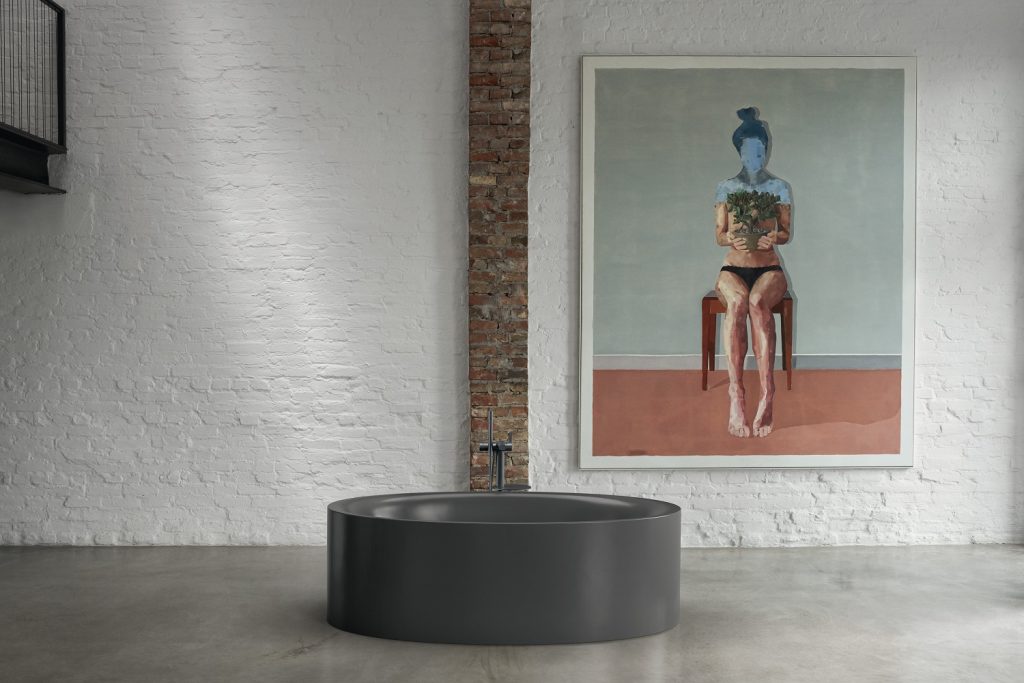 Geo style
When it comes to smaller spaces, Helen Clark, head of marketing at Utopia Bathrooms tells us "You don't necessarily need a large bathroom to create a statement. People often associate impact with a very spacious bathroom where there is a clear focal point such as a freestanding bath or large walk-in shower but in reality it's what you achieve with the space you have and the materials you use that can add stunning visual appeal. "
Utopia delivers a contemporary Geo arrangement that combines minimalist style and stunning finishes for a chic effect. This is also a look that can easily be scaled down to suit a smaller space with no loss of impact.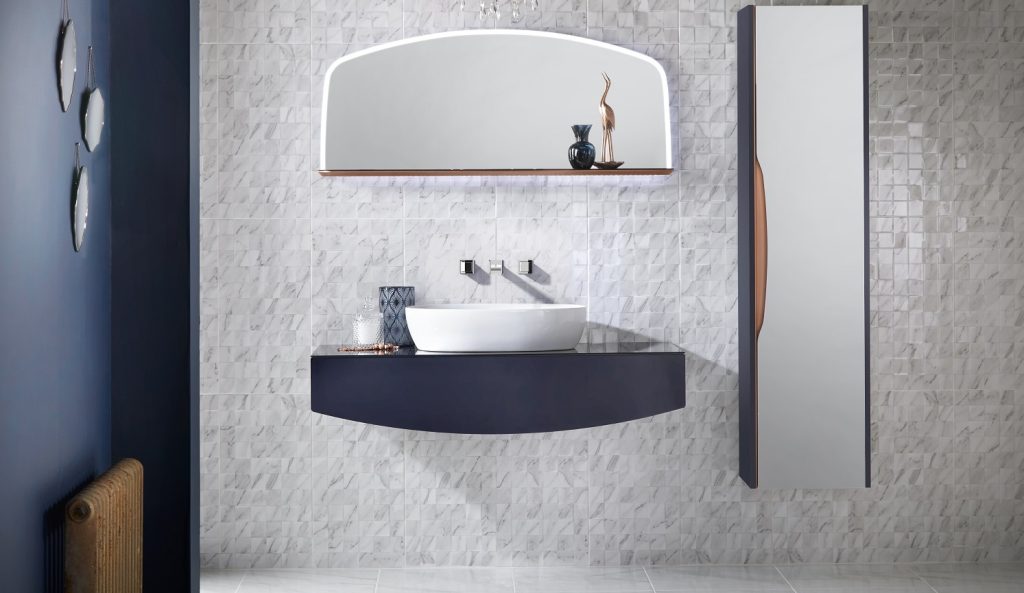 Paint it black
Design schemes that break the mould are also achieved with clever use of colour, this strategy is useful for modest bathrooms where monochromatic options help build impact and create the illusion of space.
Marianne Shillingford, creative director Akzonobel Dulux UK agrees "When it comes to creating instant impact in the bathroom you can't beat a slug of gutsy colour. Fortune favours the brave in small spaces where we should be able to enjoy a full immersion sensory experience in everything from invigorating water on our skin to texture and colour."
Black and white tones are also ideal for creating a rustic-inspired bathroom with retro accents. White bathroom walls are the starting point for this look, Absolute White from Dulux, delivers a crisp finish, and dark oak doors and cabinetry pair beautifully with Victorian-style silver taps and pipework.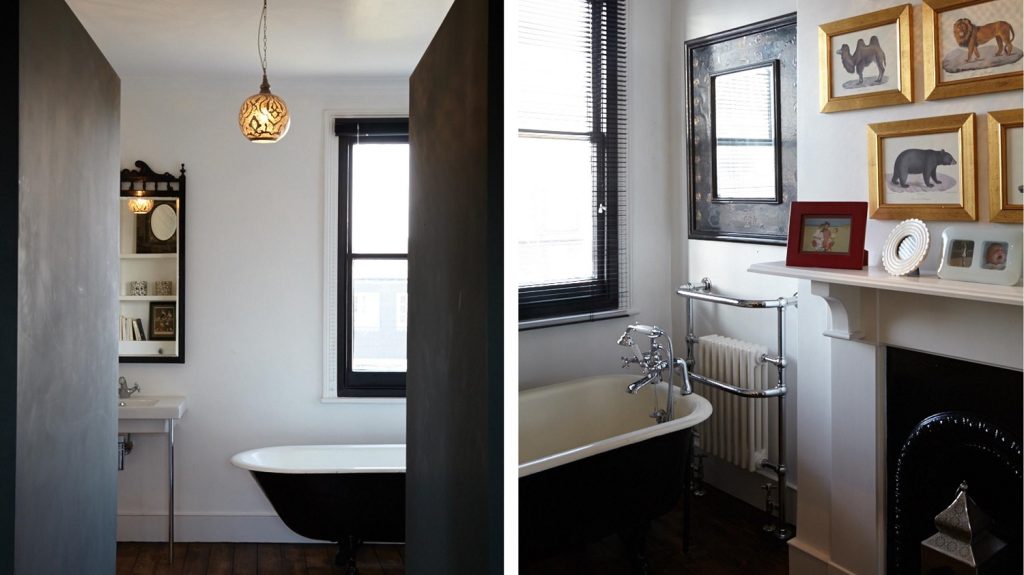 Walk-in wonders
Sustainability is the watchword for 2021 and is set to stay at the top of the agenda indefinitely. Combining luxurious statement design with sustainability appears to be an incongruous pairing, but it is key as we move into a new era of eco-responsibility.
Adam Teal, Kaldewei UK head of sales agrees "Sustainability has always been at the core of Kaldewei's business and is a constant and consistent theme when designing and creating new products, our steel enamel solutions add a luxurious air creating a feeling of 'luxstainabilty' – luxury and sustainability – to any setting."
The SUPERPLAN ZERO is the latest product from Kaldewei. This impressive enamelled shower surface is the perfect addition to a statement bathroom and has been created by the Berlin designer Werner Aisslinger. The style is reserved yet extremely comfortable underfoot.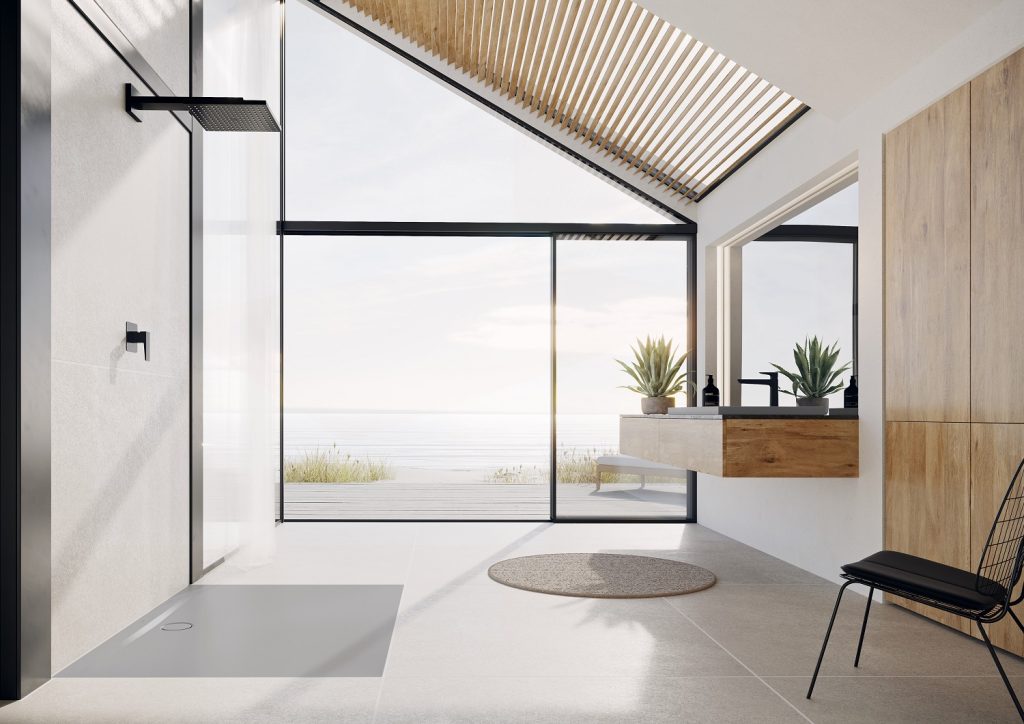 Top Banner Image: Dulux Paints
Article by Diane Larner