Many people take inspiration from beautiful hotel bathrooms. Indeed that stylish boutique hotel look with a fabulous vanity/washbasin arrangement and lots of worktop space is very appealing and can easily be adapted for the home.
Geometric styling
Utopia delivers a contemporary Geo arrangement that combines minimalist style and stunning finishes for a chic effect. This is also a look that can easily be scaled down to suit a smaller space with no loss of impact.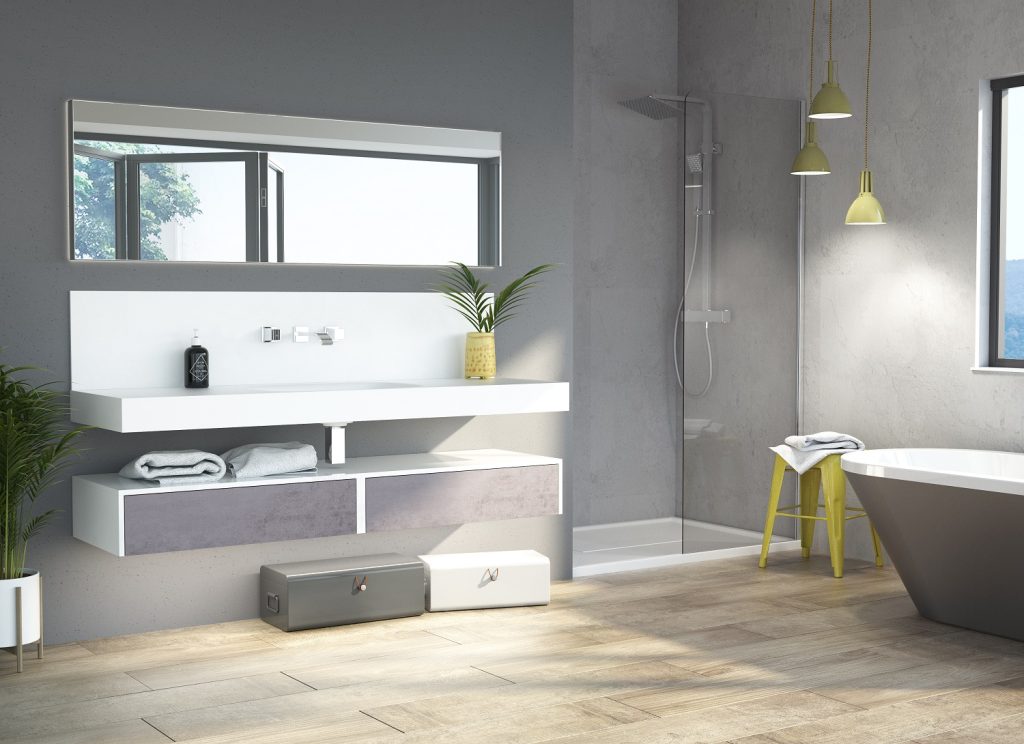 Statement design for all spaces
Helen Clark, head of marketing at Utopia Bathrooms tells us "You don't necessarily need a large bathroom to create a statement. People often associate impact with a very spacious bathroom where there is a clear focal point such as a freestanding bath or large walk-in shower but in reality it's what you achieve with the space you have and the materials you use that can add stunning visual appeal. "
"Where space isn't an issue then absolutely a wonderful bath perfectly positioned in the bathroom is a great starting point. Modern takes on traditional freestanding baths, such as Utopia's Sensuelle, offer all the impact of these imposing baths but with none of the weight, cost and heat loss implications. What's more, you can precisely colour match either of Utopia's freestanding baths with your choice of finish from a number of its furniture collections."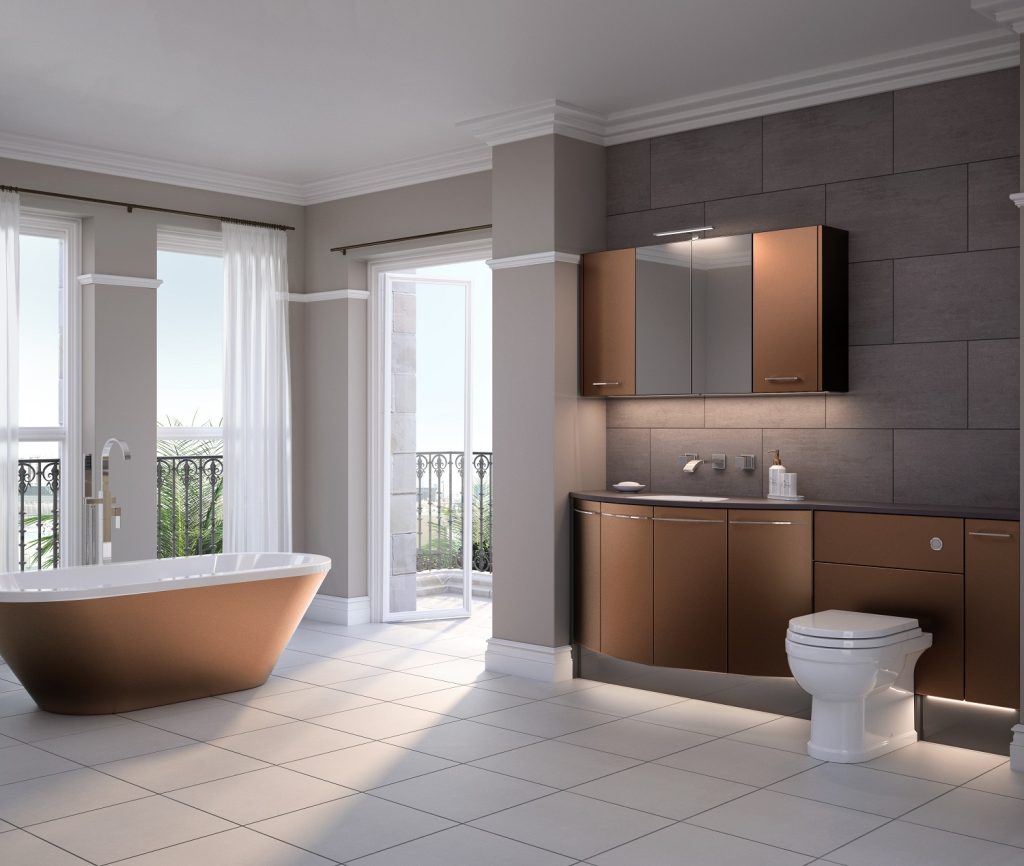 Material impact
Materials, too, play an important role in adding a luxurious touch to a bathroom, from the choice of lighting right down to the smallest detail of handle and furniture trims. Rich glossy materials, such as glass and metallics, can ooze style and, again, you don't need a large space to achieve a beautiful effect.
Modular furniture allows you to create a fabulous look with just a few pieces and has the added bonus that you can be very bold with colour knowing it won't dominate the room. For example, see the Opula range – pictured top – or Lustre in Indigo and Copper, as pictured below.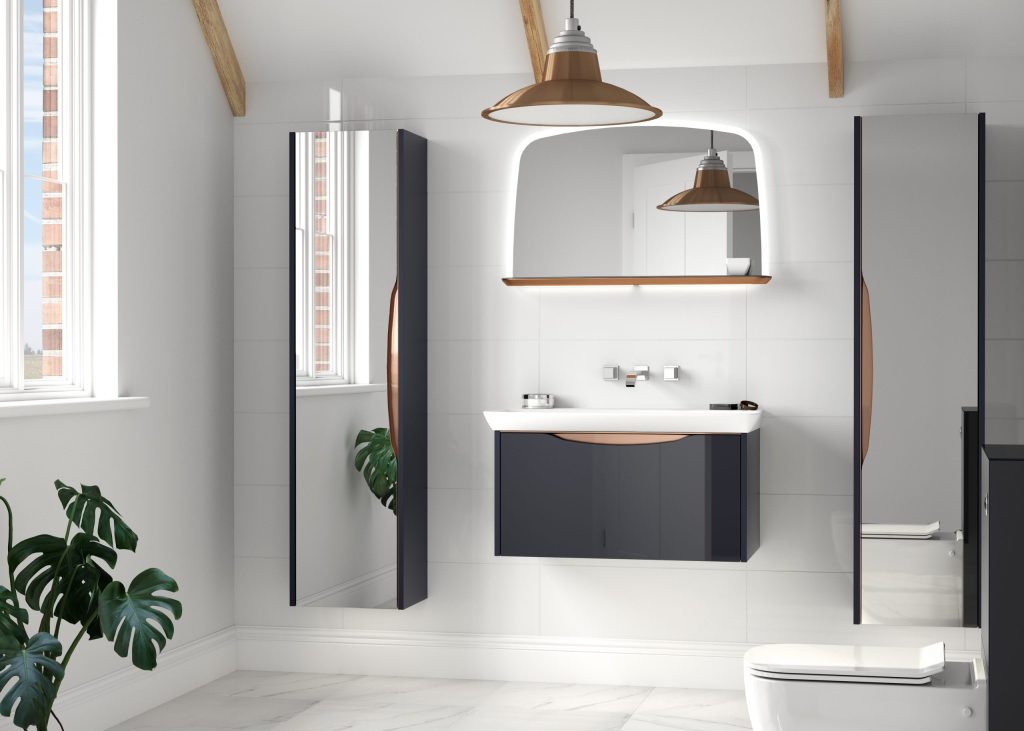 For more information visit www.utopiagroup.com