Integrating smart features into our homes is becoming part of the new normal as more of us work from home. The smart homes market was valued at around $80 billion in 2020, and it is expected to exceed $300 billion by 2026.
With UK householders dramatically increasing the number of smart devices they own, it makes sense for us to integrate smart living into the bathroom. For housebuilders, incorporating connected technology at build level might be a smart move in more ways than one, as demonstrated this year by Plant Prefab. The US prefab construction company announced its highest profit ever in 2020.
Mike Simpson, product & marketing director at Aqualisa agrees "There are currently 15 million households that own a smart home device, with predictions suggesting growth to 24 million by 2025. Smart technology is making homes more efficient and cheaper to run: reducing energy consumption, saving money, decreasing environmental impact and delivering a more personalised experience. "
All systems go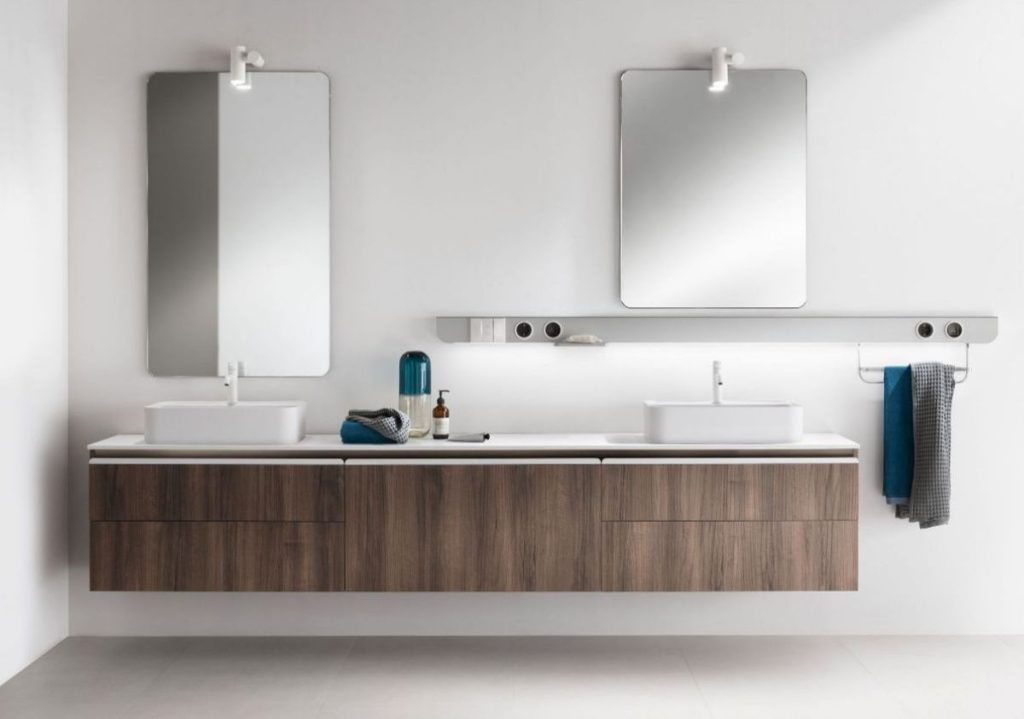 Alexa is now a familiar feature in our kitchen and living areas, however, Scavolini has gone one step further and updated its popular Dandy bathroom furniture range with a smart built-in Amazon Alexa. Not only can you now talk to your home, but your virtual assistant is seamlessly integrated into its design via the Task Bar, an aluminium profile that incorporates smart technology.
Appropiate behaviour
According to UWLA, bathroom products are at the heart of water consumption in the home, with over 60% of water being used in the bathroom (20% accounted for by showers), and 25% of energy used heating hot water.
Helping to conserve water use in the bathroom, Aqualisa's next-generation Quartz Touch™ smart shower includes an intuitive, easy-to-use mobile app. Families can use the Aqualisa app to control shower duration and monitor individual usage, therefore limiting water consumption and costs. Furthermore, a proximity sensor reduces water flow if the user steps away from the shower.
"With more than 2 billion litres of water used each day in the UK and an expected increase in demand of 30% over the next 20 years, sustainability has become a key priority in the bathroom industry. Combined with the rapid adoption of technology, this is resulting in the emergence of smart home devices that can both enhance consumers' wellbeing and contribute to a more eco-friendly lifestyle." continues Mike Simpson, product & marketing director, Aqualisa.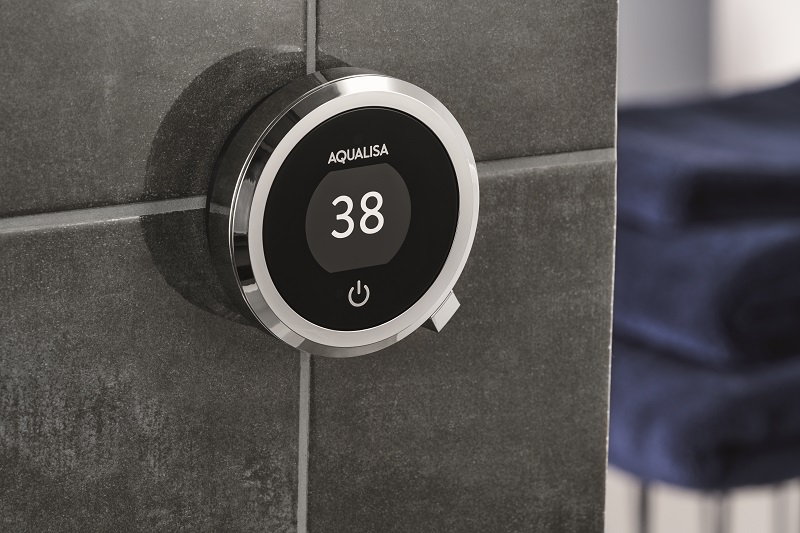 Keep it clean
Smart technology is dovetailing with a new focus on hygiene as manufacturers integrate touch-free features for frequently used bathroom areas such as guest bathrooms. Sensor-activated products that you don't have to touch with your hands help us feel more comfortable and enhance hygiene levels.
TOTO is one such company and is offering more touch-free functionalities for its shower toilets (WASHLET™), taps, soap dispenser and automatic hand dryers.
Mirror image
The bathroom is no longer simply a functional space, but a place to rejuvenate and refresh. Light and sound are key design elements when it comes to creating a safe haven, however smart technology also ensures that all-important connectivity. The latest technology means every aspect can be smartly integrated so there is no need to compromise on any single element.
Ash Chilver, HiB Sales Director agrees "As bathrooms become more of a multipurpose space, somewhere that we go to relax and unwind as well as for our hygiene needs, having access to technology is becoming more important. By using and interacting with products featuring technology such as integrated speakers, Bluetooth and charging ports, we can stay connected and enhance our experience and overall enjoyment of the bathroom."
Teeming with useful technology, the Dimension LED Bluetooth Speaker cabinet (pictured top and below) offers a number of features that enhance the user experience in the bathroom. The cabinet's dual aspect LED illumination is operated via a handy touch sensor that highlights the design on the mirrored sides and doors. Hidden discreetly within the mirror surface is a heated pad that helps to reduce condensation, and inside the cabinet, the two handy USB ports and a 2 pin socket allows users to charge their devices, toothbrushes and shavers.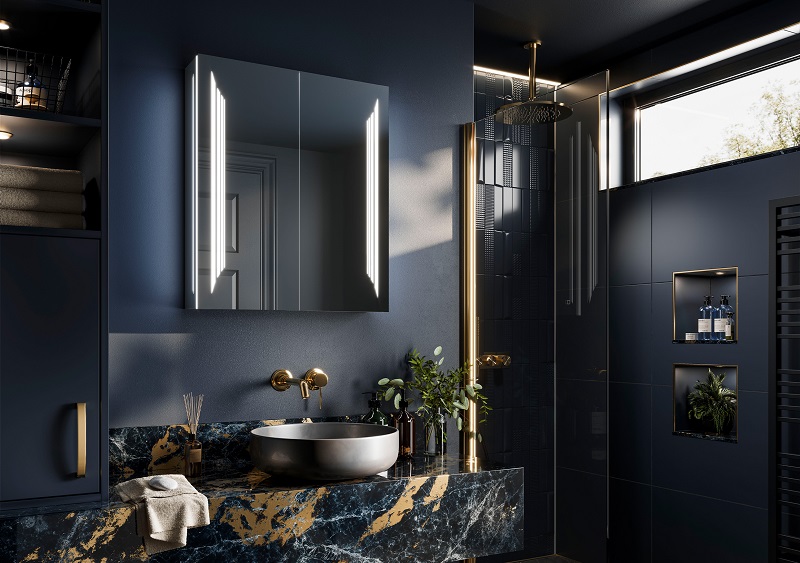 Article by Diane Larner