Smart integration and technology are becoming ever more popular in the bathroom. As customers strive to become more connected, many are seeking technological advancements that allow them to interact with the outside world from the comfort of their own homes.
Delivering the very latest tech experience, as well as stunning aesthetics, has been key to the design of HiB's Dimension cabinet. Teeming with useful technology, the Dimension LED Bluetooth Speaker cabinet offers a number of features that enhance the user experience in the bathroom.
The cabinet's dual aspect LED illumination is operated via a handy touch sensor that highlights the design on the mirrored sides and doors. Hidden discreetly within the mirror surface is a heated pad which helps to reduce condensation, another practical feature that improves the functionality of the space. Inside the cabinet, the two handy USB ports and a 2 pin socket allows users to charge their devices, toothbrushes and shavers.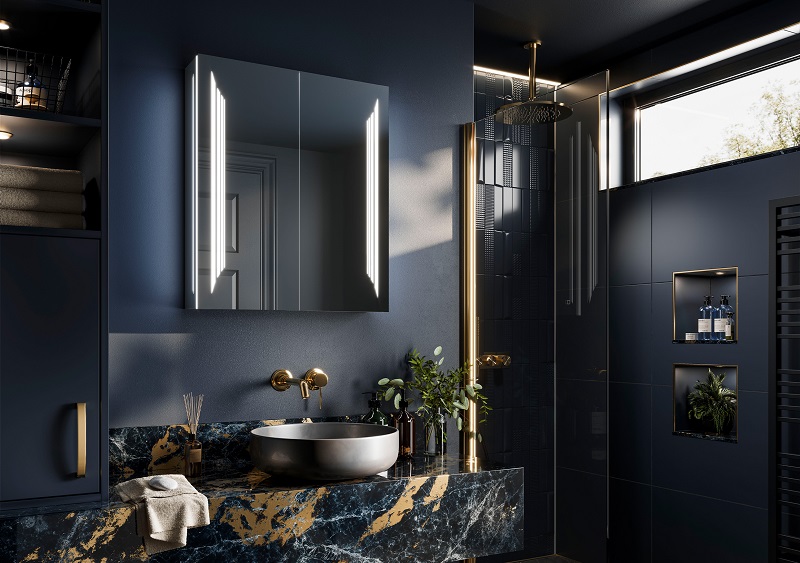 But, according to HiB, what set's Dimension apart from the bathroom cabinets is the integrated Bluetooth connectivity and speakers, allowing users to enjoy their favourite podcast or playlist from the comfort of a relaxing bath or shower.
The Dimension cabinet is as impressive outside as it is within, offering the very best combination of style and substance that customers are looking for to add that added touch of luxury to the bathroom.
For more information about the Dimension LED Bluetooth Speaker Cabinet visit https://www.hib.co.uk/product/bluetooth-bathroom-speaker-cabinet/