As consumers continue to focus on adjusting home environments to cater for changing needs, creating a luxurious bathroom sanctuary not only helps when more family members are in the home, it also delivers a private space to relax or rejuvenate as we manage the day-to-day pressures of the 'new normal'.
Ben Bryden, Sales and Marketing Director for RAK Ceramics UK, agrees: "As the effects and aftermath of the pandemic continue to be felt in the months ahead, home comforts will be important to consumers for the foreseeable and an investment in making areas such as the bathroom will be noticeable. In the bathroom, luxury, sanctuary and escapism are paramount for 2021."
Small bathroom spaces
RAK Ceramics offers its own solution when it comes to solving the problem of creating luxury results in compact spaces; RAK-Petit is designed specifically with small bathrooms in mind. The collection includes deep-based washbasins that can be installed alone or combined with RAK-Joy vanity units in domestic bathrooms, as well as freestanding washbasins that are statement pieces in their own right.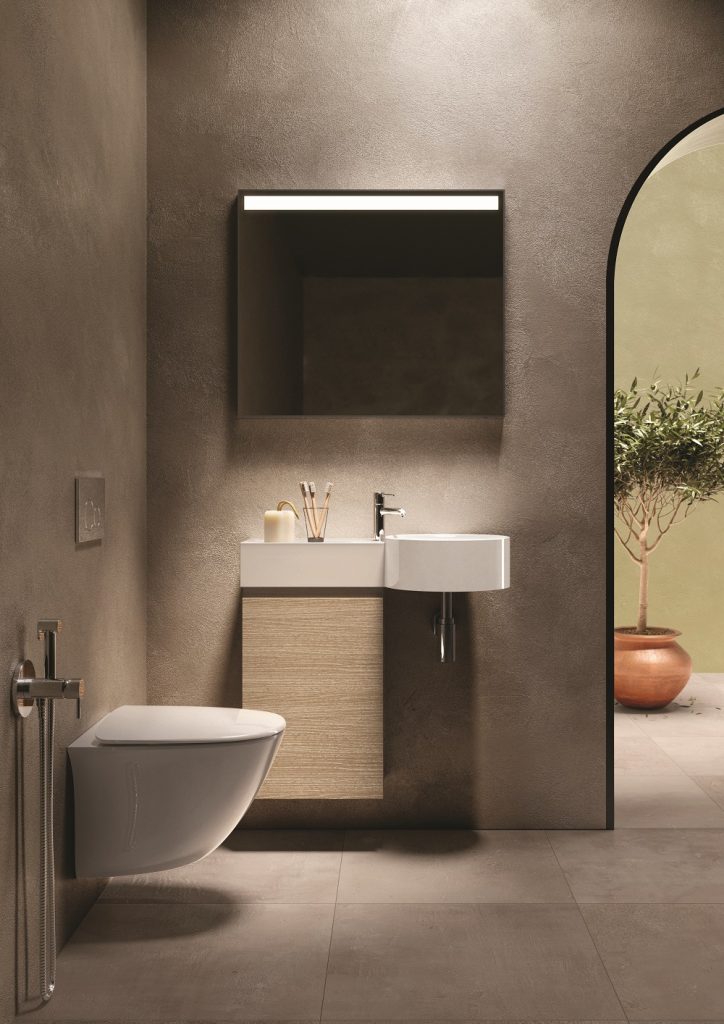 Freestanding baths
If you have the luxury of designing for larger bathroom spaces, freestanding baths deliver the ultimate in opulence and style.
Roca's two new baths Ariane & Raina have been created using Roca's Stonex® material, it not only looks sophisticated, but it is also warm to touch and has an indulgently smooth texture. David Bromell, Head of Marketing for Roca UK comments: "The bathing experience is so personal and remains the focal point in achieving a sanctuary-like space where you can unwind and renew. By expanding our collection of bath options, we are enabling this individual approach, both to wellness and the overall bathroom design."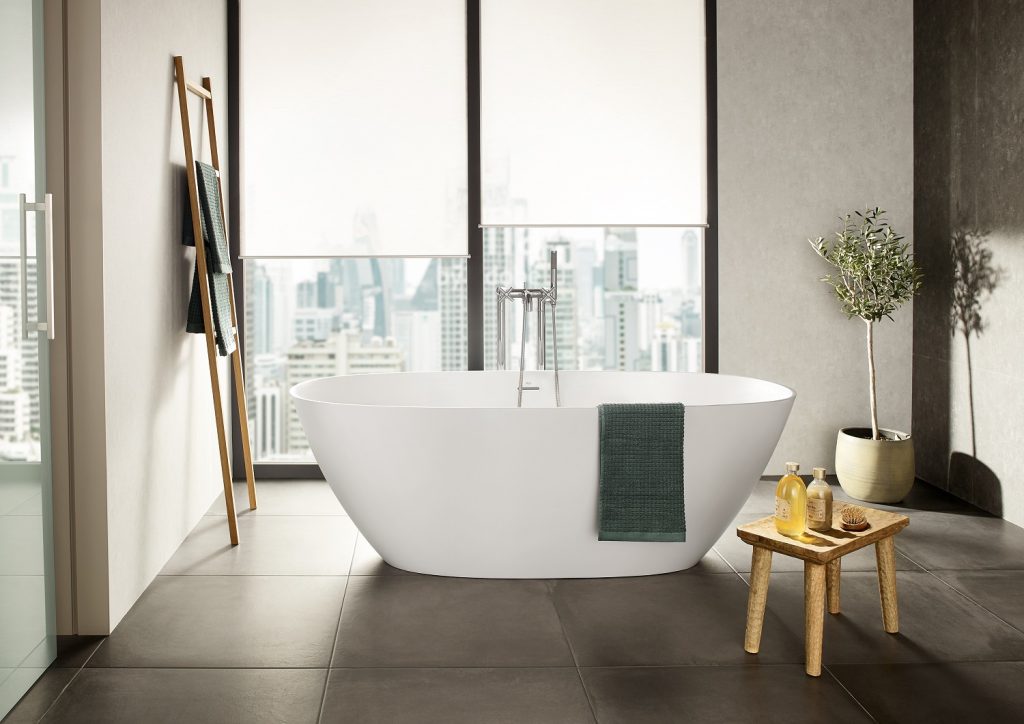 Acquabella has also added freestanding baths and basins to its portfolio with the introduction of Acquawhite. Best-known for its award-winning trays, the Spanish manufacturer's new Acquawhite collection has been created using its environmentally friendly Dolotek material which is UV resistant, anti-bacterial, silky to touch and easy to clean.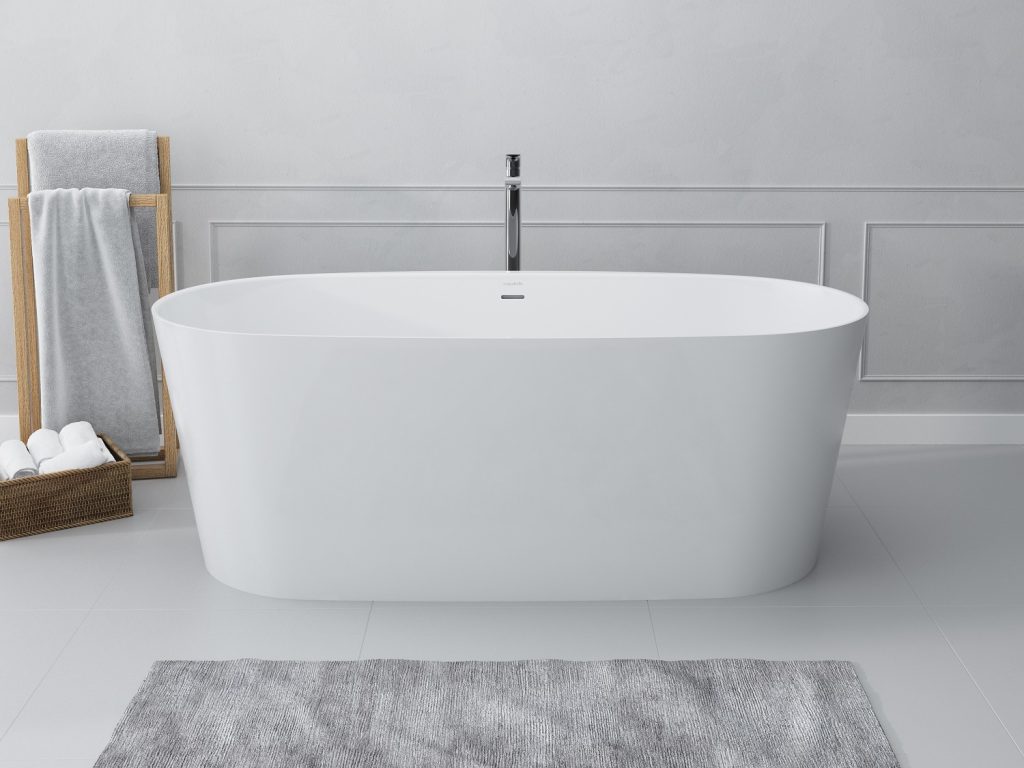 Material matters
Selecting the right material is also a key factor when individualising bathrooms and washrooms, acrylic is warm to touch and retains heat, whereas composite materials such as Marbond by Laufen are hygienic, easy to clean, antibacterial and slip-resistant.
Laufen has added six brand new bath design lines to its existing wellness collection, offering a luxurious bathing experience across fifty two individually designed bathtubs. The company offers three different materials for its baths, each of which has distinctive characteristics that define its shape, design, function and finish. Click the link to find out more.
Designing in colour
Adding colour to your bathroom design is also simply executed if you have a freestanding bath. Kaldewei's Classic Duo Oval (pictured top) is now available in individually designed optics. The strong enamel colours are ideal for harmonising with the rest of the bathroom, or for implementing a contrast.
Adam Teal, Head of Sales for Kaldewei UK explains: "Freestanding bathtubs are increasing in popularity and are on track to be a key trend for 2021. Alongside their ecological stance, Kaldewei offers creative, on-trend designs; such as the new bio-colour designed free-standing bathtubs available in three of their freestanding bathtub models: Centro Duo Oval, Conoduo and Ellipso Duo Oval, available in alpine white, alpine white matt, black gloss and lava black matt – these offer a wide range of eye-catching combinations for the modern bathroom."
For a coordinated design, Kaldewei's popular Cayono product family completes the series with the introduction of high-quality washbasins – whether as a trendsetting washbowl, countertop or under-counter solution.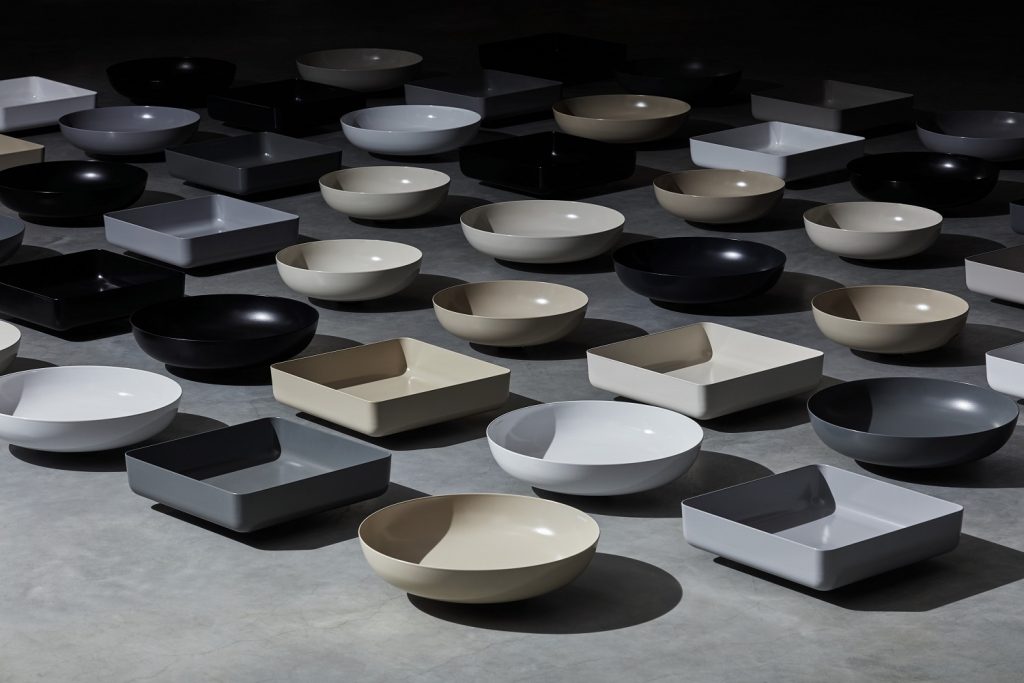 Feature by Diane Larner