For over 100 years Kaldewei has been using raw materials, to craft long-lasting and recyclable bathroom products from steel enamel. In a bathroom Kaldewei goes further, providing not only sustainable products but one that is totally on-trend in terms of design and colour.
The most recent introduction is the range of modern colour variants for the Classic Duo Oval bathtub; the colour spectrum immerses the luxurious steel enamel in warm grey tones, soft beige and elegant black. One of the most eye-catching products in the series is the bi-colour variant, a must-have in the modern bathroom.
The purism and simple elegance that characterise the Classic Duo Oval (pictured top) are now available in individually designed optics. Thanks to the colour combination options, modern design can be experienced in the bathroom. The strong enamel colours create either a harmonious overall picture or an exciting contrast to the bath panelling, available in alpine white, alpine white matt, black gloss and lava black matt. The wide range of colours enables a multitude of combinations and sets new standards in terms of colour harmony and value. In addition to the Centro Duo Oval, the free-standing Conoduo and Ellipso Duo Oval models are also available with coloured panelling.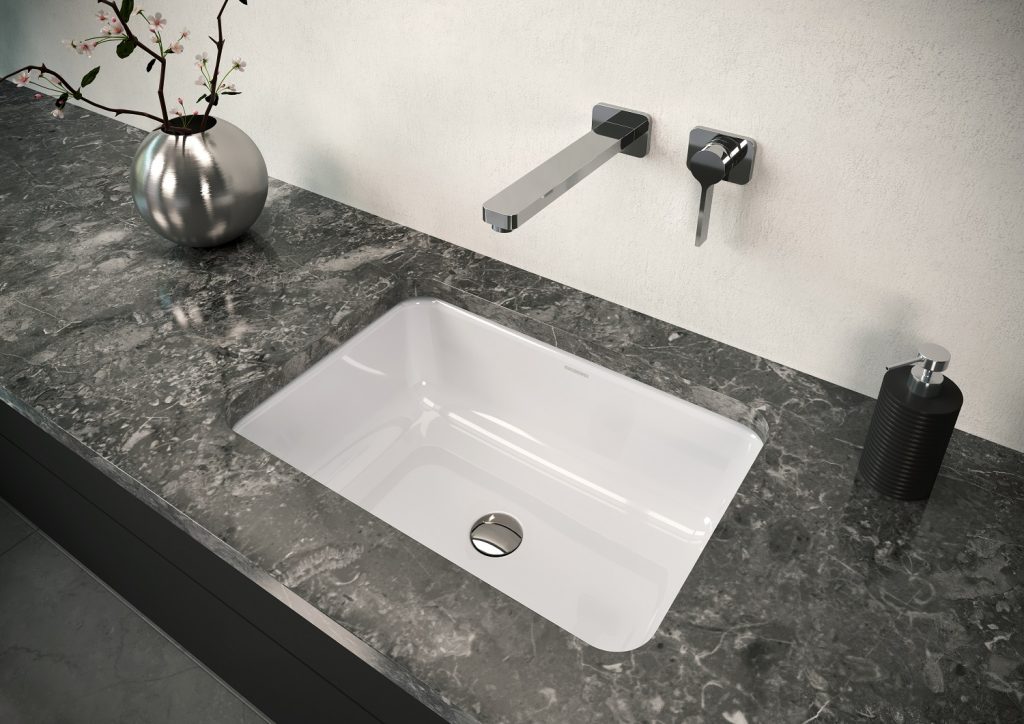 The popular Cayono product family completes the series with the introduction of high-quality washbasins – whether as a trendsetting washbowl, countertop or under-counter solution. The perfectly coordinated design of the bathtub, shower surface and washbasin brings effective harmony to the bathroom in a charming way. Developed for the design of modern bathrooms, the models stand out with clear lines, which are rounded off by softly curved contours combined with the generous interior depth of the individual washbasins.
The Cayono Duo bathtub with central waste, the floor-level Cayonoplan shower surface and the spacious Cayono washbasin ensure the perfect match. Everything made from sustainable Kaldewei steel enamel, particularly easy to care for and 100 percent recyclable.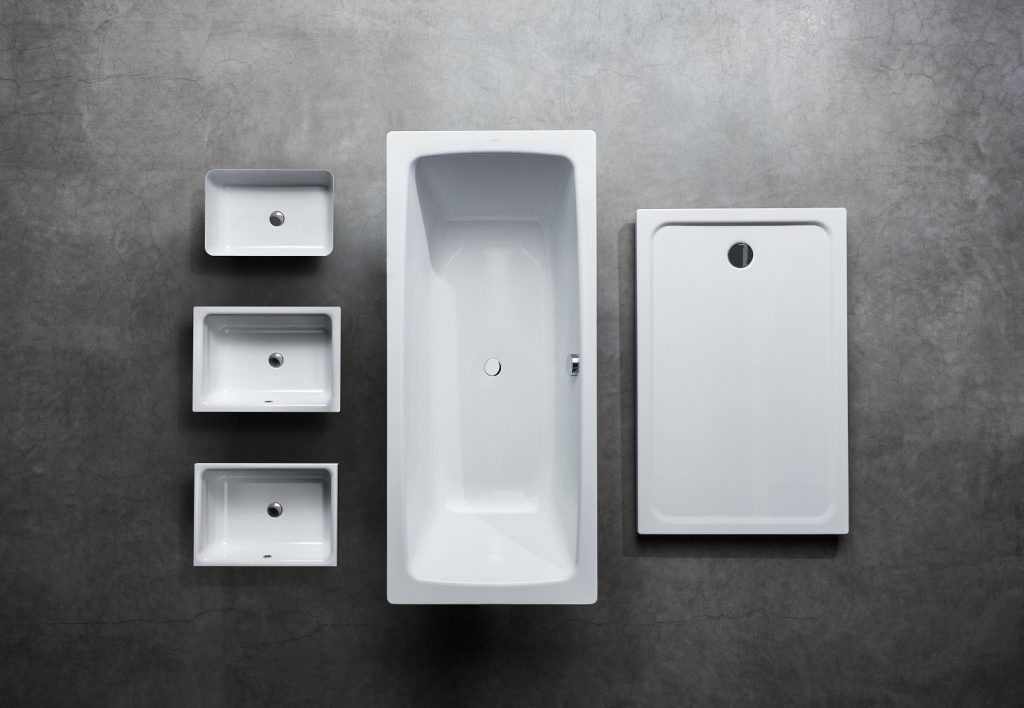 For more information on all Kaldewei products visit www.kaldewei.co.uk